RUBEN'S RECOMMENDATIONS FOR TITAN BOOKS IN HIS PERSONAL LIBRARY
TITAN SPIRIT
TITAN MIND
TITAN BODY
TITAN HEART
TITAN SKILL
TITAN TEAM
TITAN ENVIRONMENT
TITAN FINANCES
TITAN BIOGRAPHIES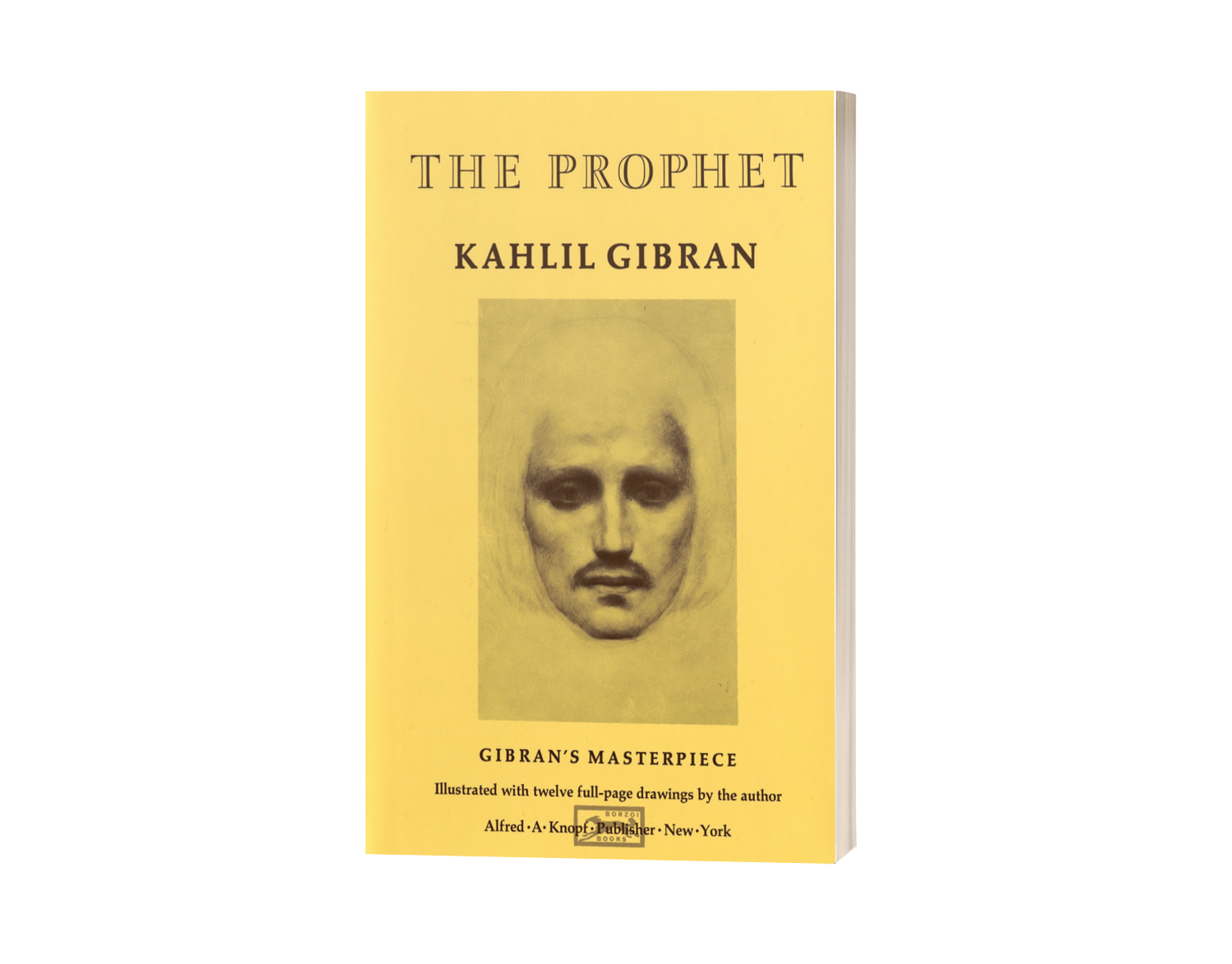 The Prophet, by Kahlil Gibran
By:
Kahlil Gibran
Kahlil Gibran's masterpiece, The Prophet, is one of the most beloved classics of our time. Published in 1923, it has been translated into more than twenty languages, and the American editions alone have sold more than nine million copies.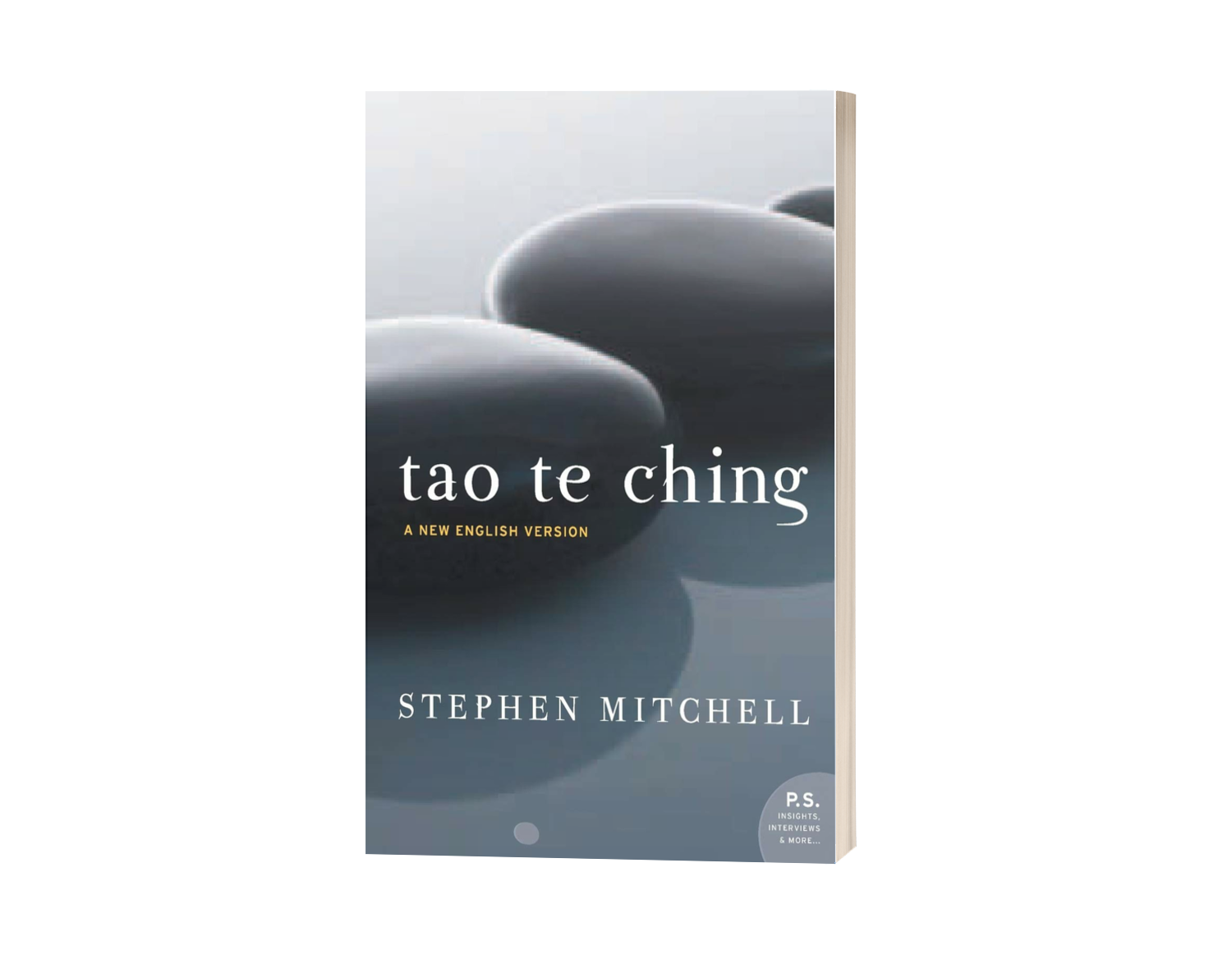 Tao Tee Ching
By:
Lao Tzu
In eighty-one brief chapters, Lao-tzu's Tao Te Ching, or Book of the Way, provides advice that imparts balance and perspective, a serene and generous spirit, and teaches us how to work for the good with the effortless skill that comes from being in…
The Untethered Soul
By:
Michael A. Singer
What would it be like to free yourself from limitations and soar beyond your boundaries? What can you do each day to discover inner peace and serenity? The Untethered Soul offers simple yet profound answers to these questions.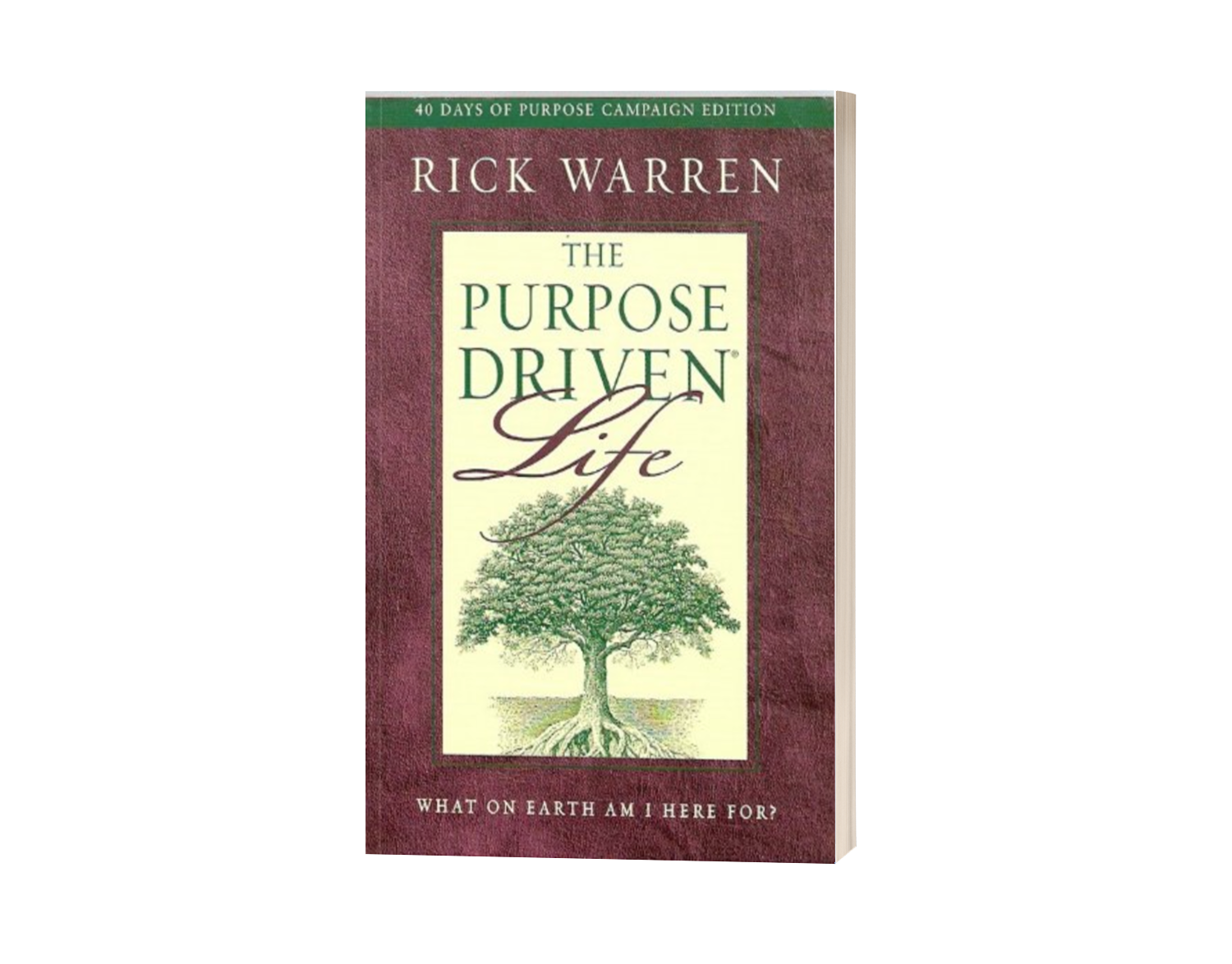 The Purpose Driven Life
By:
Rick Warren
Rick Warren is often called "America's most influential spiritual leader." He and his wife, Kay, founded Saddleback Church in Orange County, California, which is now one of the largest and best-known churches in the world. He also wrote…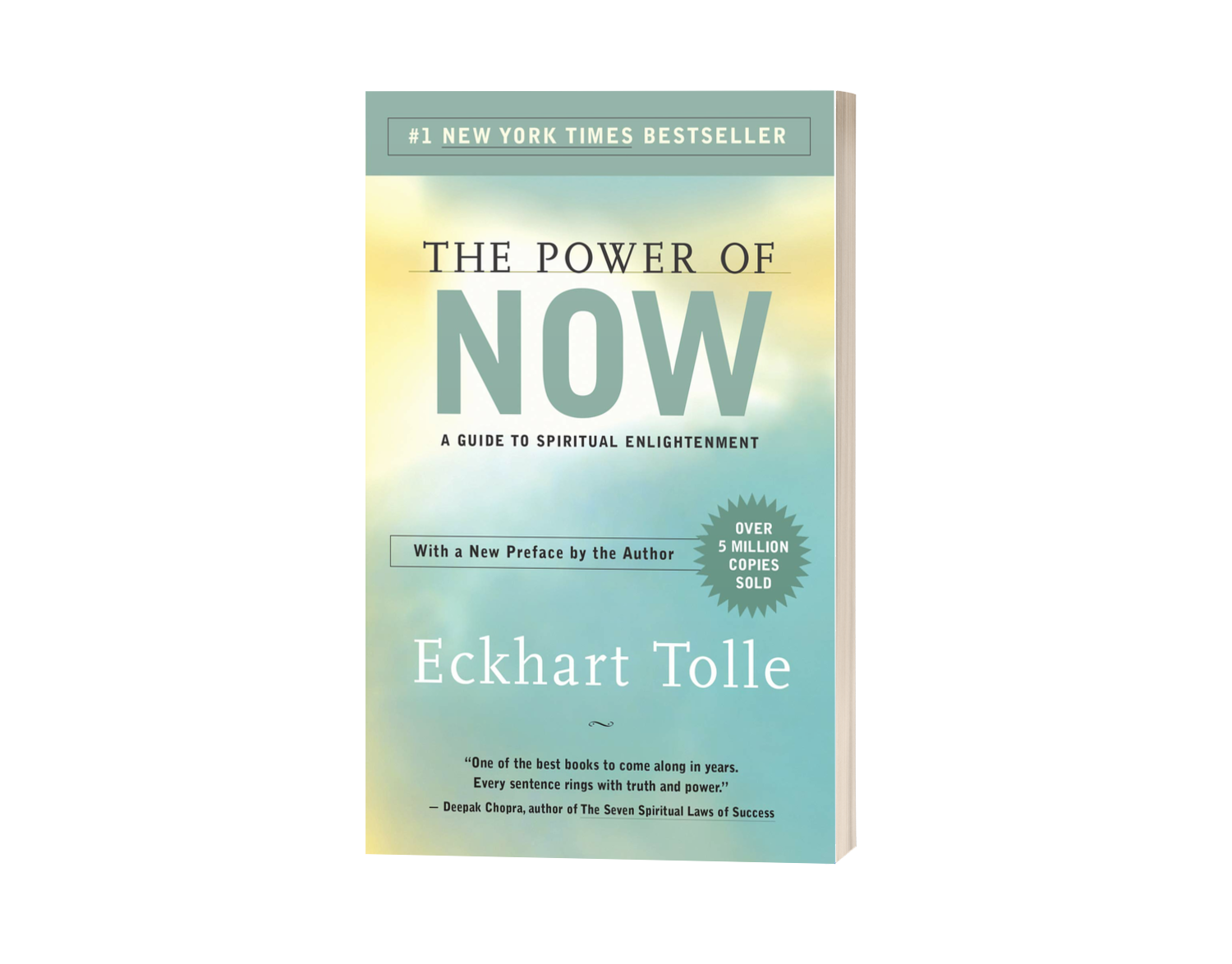 The Power of Now
By:
Eckhart Tolle
It's no wonder that The Power of Now has sold over 2 million copies worldwide and has been translated into over 30 foreign languages. Much more than simple principles and platitudes, the book takes readers on an inspiring spiritual journey to find…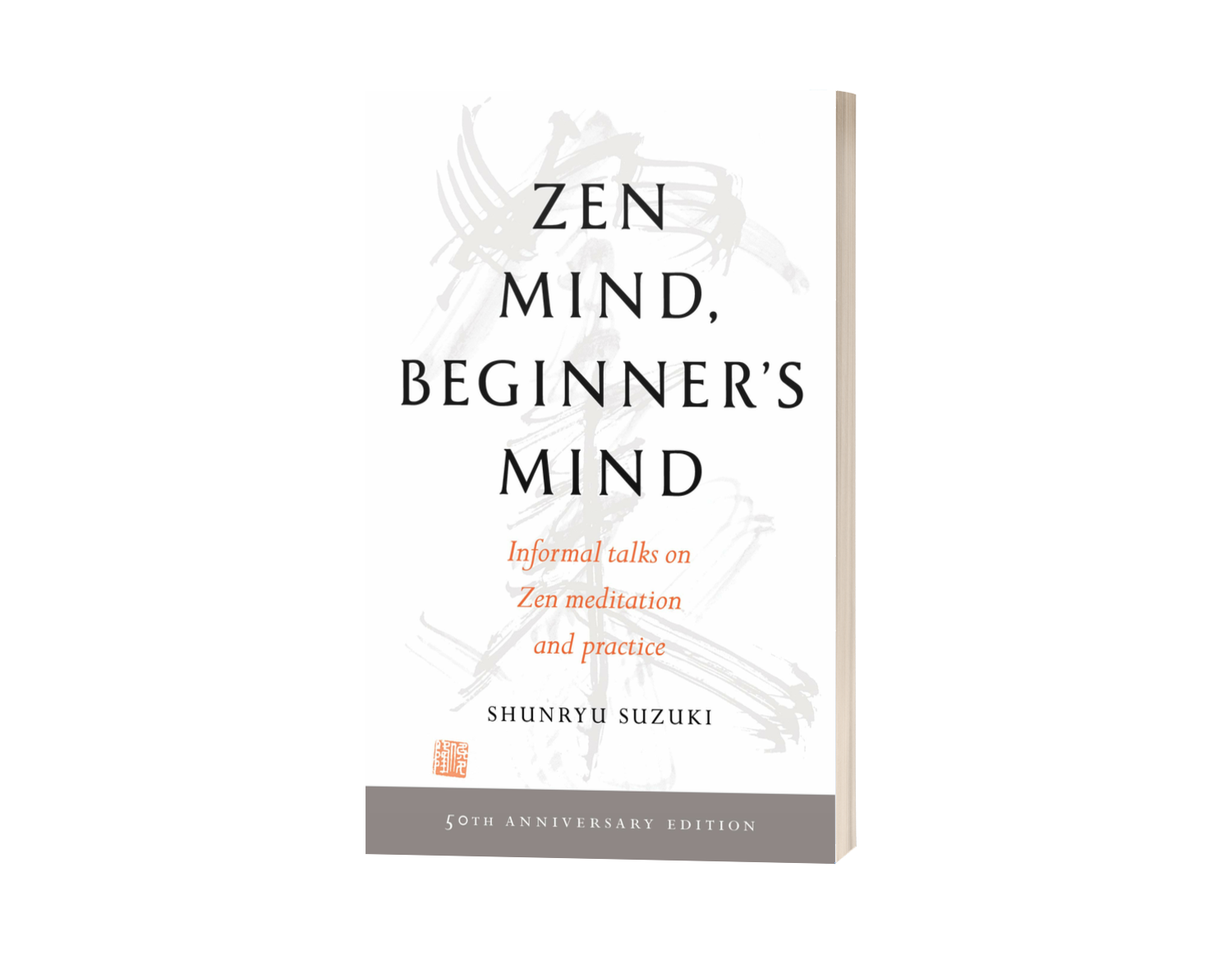 Zen Mind, Beginner's Mind
By:
Shunryu Suzuki
Named one of the 100 Best Spiritual Books of the Twentieth Century (Spirituality & Practice)
A 50th Anniversary edition of the bestselling Zen classic on meditation, maintaining a curious and…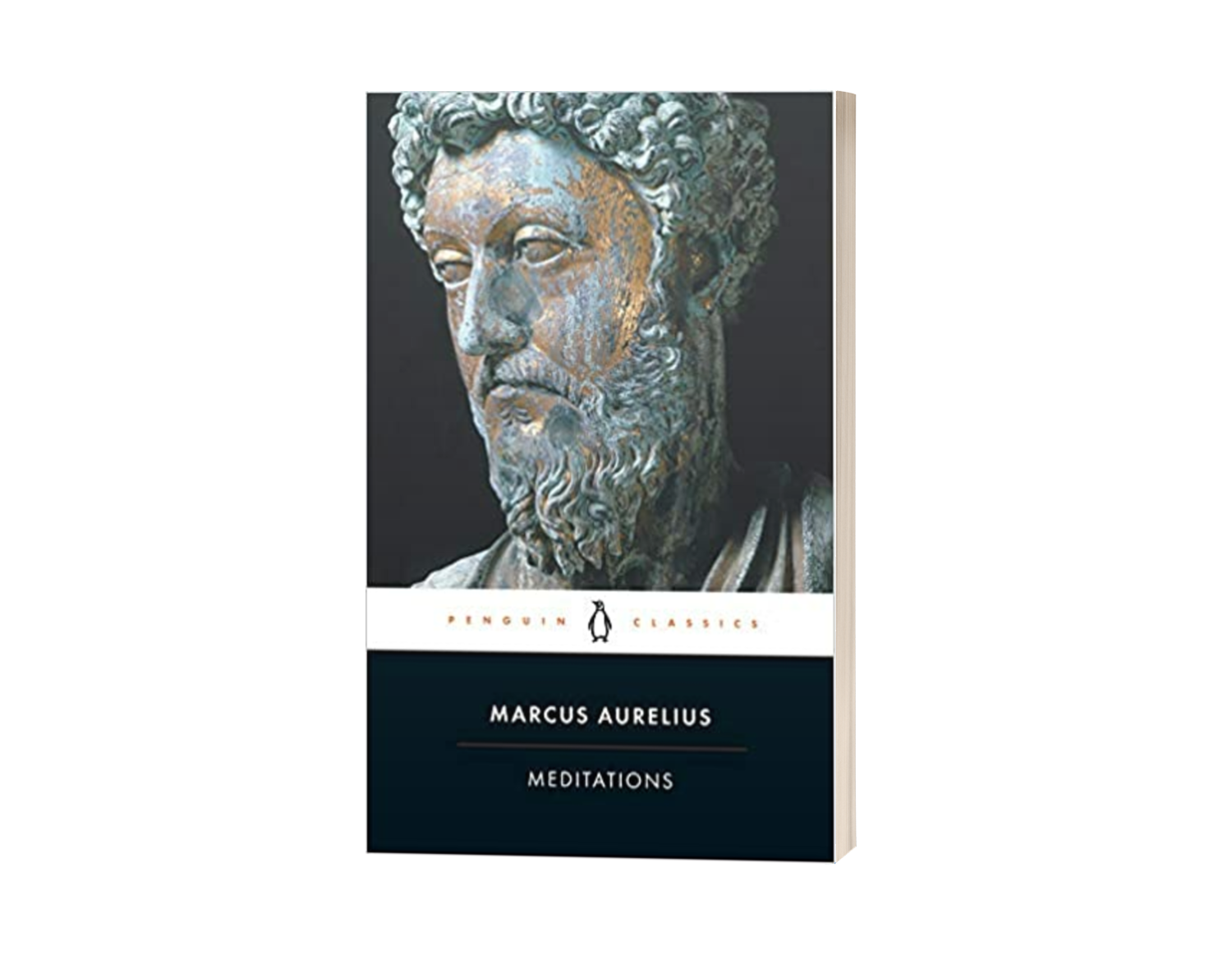 Meditations, by Marcus Aurelius
By:
Marcus Aurelius
Written in Greek by an intellectual Roman emperor without any intention of publication, the Meditations of Marcus Aurelius  offer a wide range of fascinating spiritual reflections and exercises developed as the leader struggled to understand himself and…
Letters from A Stoic
By:
Lucius Annaeus Seneca
For several years of his turbulent life, Seneca was the guiding hand of the Roman Empire. His inspired reasoning derived mainly from the Stoic principles, which had originally been developed some centuries earlier in Athens.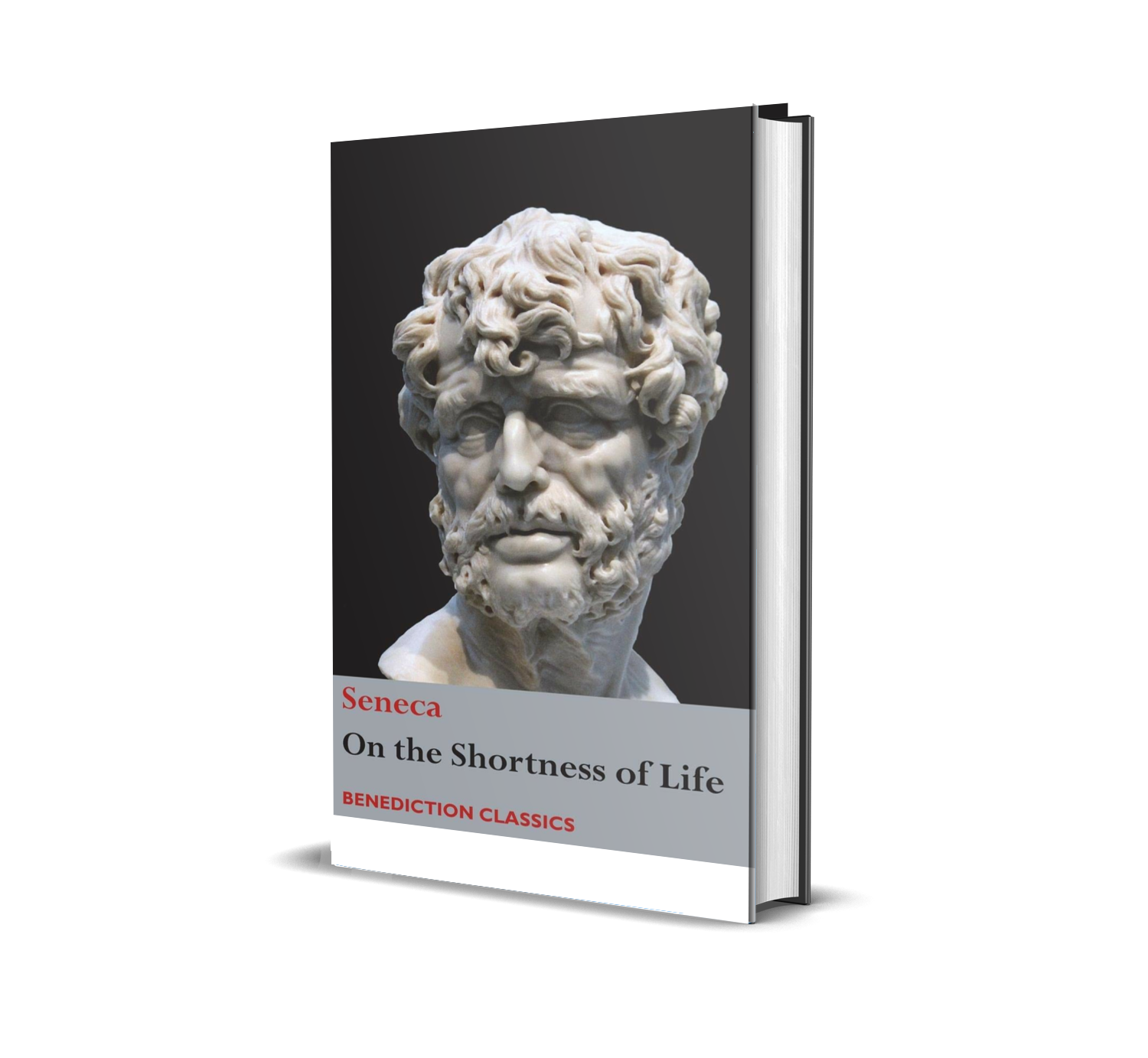 On the Shortness of Life, by Seneca
By:
Seneca
On the Shortness of Life is Seneca's best-known work. It offers piercing and profound insights into human nature, and a vision of the good life, summarised in his aphorism,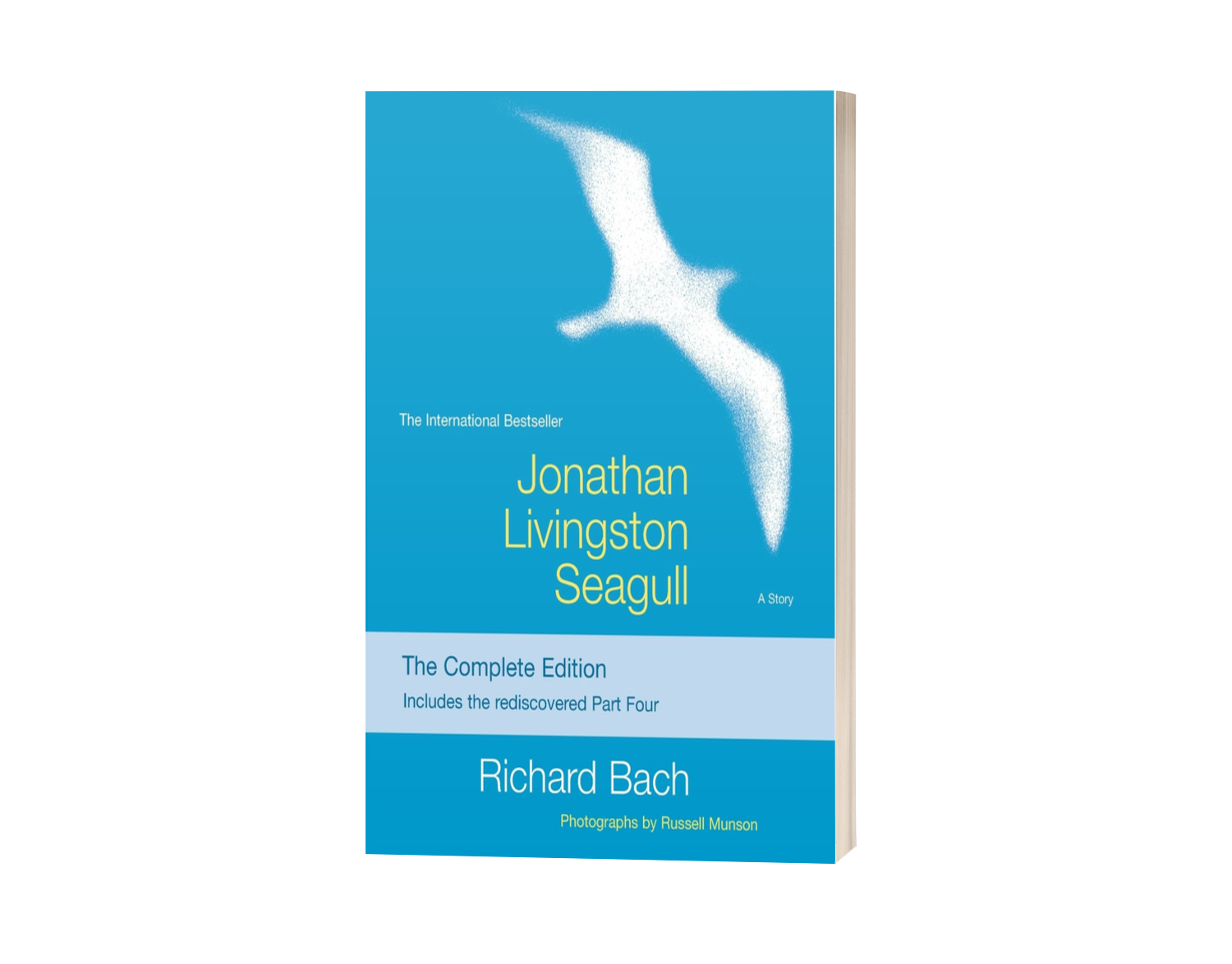 Jonathan Livingston Seagull
By:
Richard Bach
This is the story for people who follow their hearts and make their own rules…people who get special pleasure out of doing something well, even if only for themselves…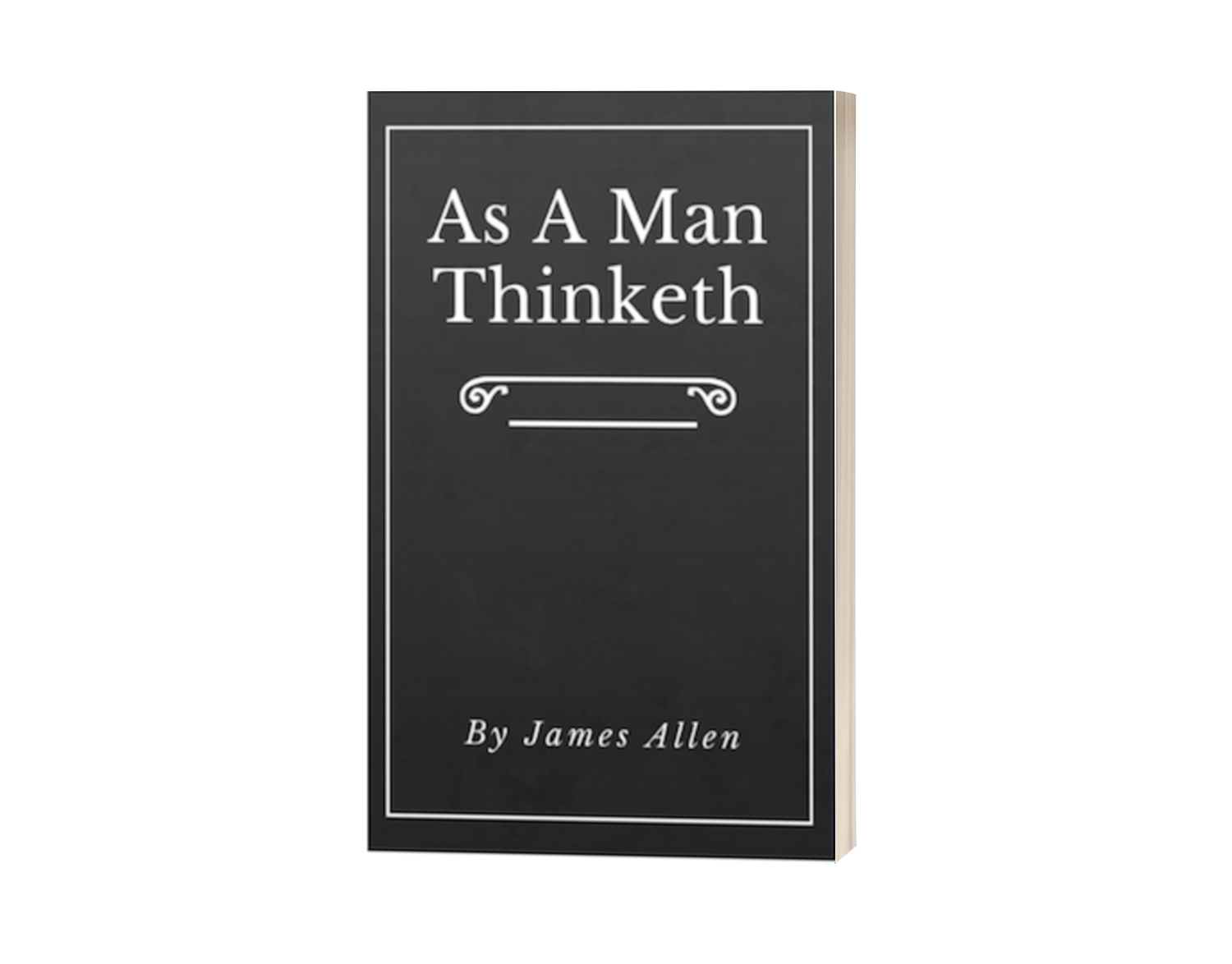 As A Man Thinketh
By: 
James Allen was born on November 28, 1864 in Leicester, England. In 1879, in an effort to support his family and help his failed stocking knitting business, Allen's father traveled to the United States in search of ways to help his business…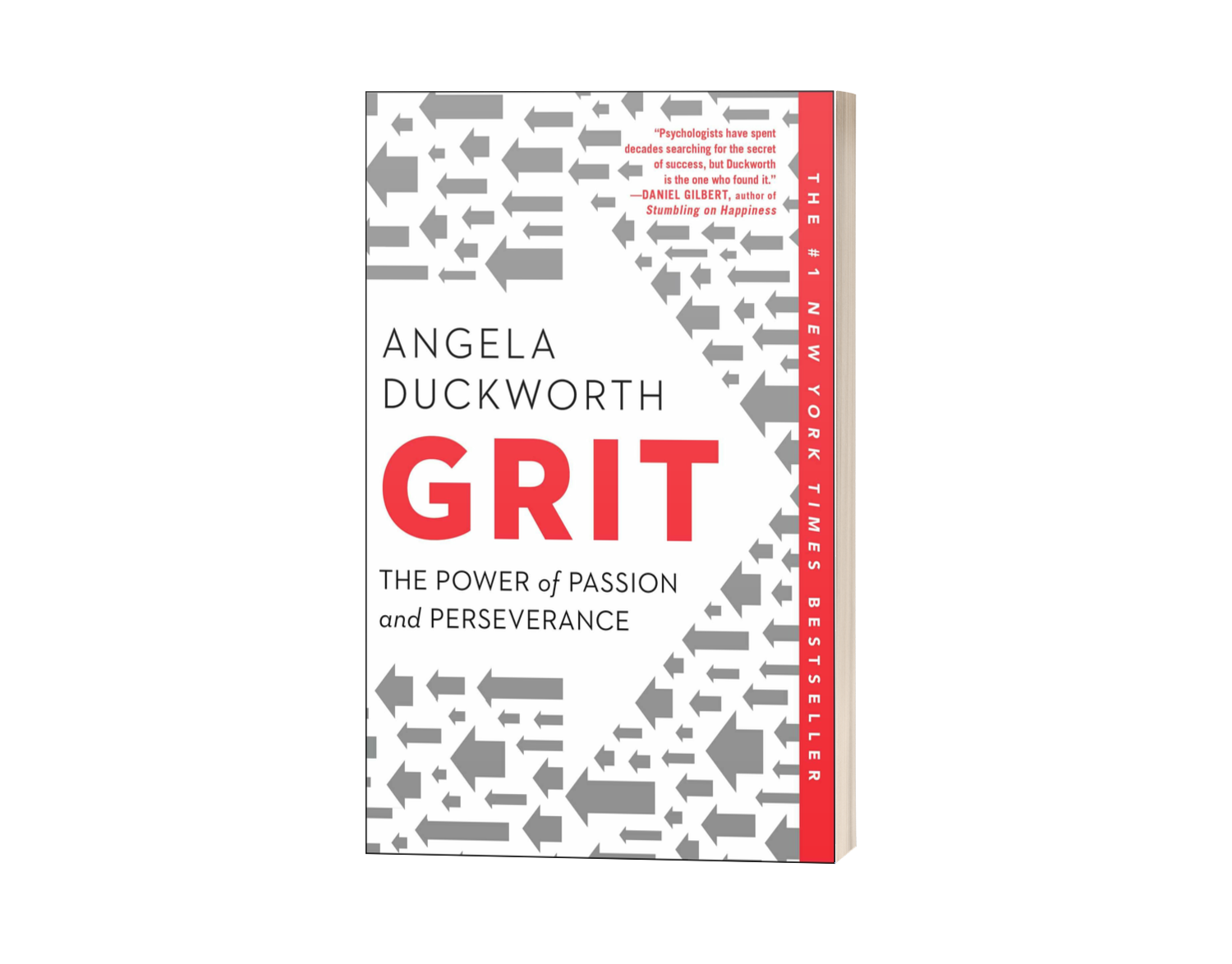 Grit, by Angela Duckworth
By:
Angela Duckworth
The daughter of a scientist who frequently noted her lack of "genius," Angela Duckworth is now a celebrated researcher and professor. It was her early eye-opening stints in teaching, business consulting, and neuroscience that led to her hypothesis…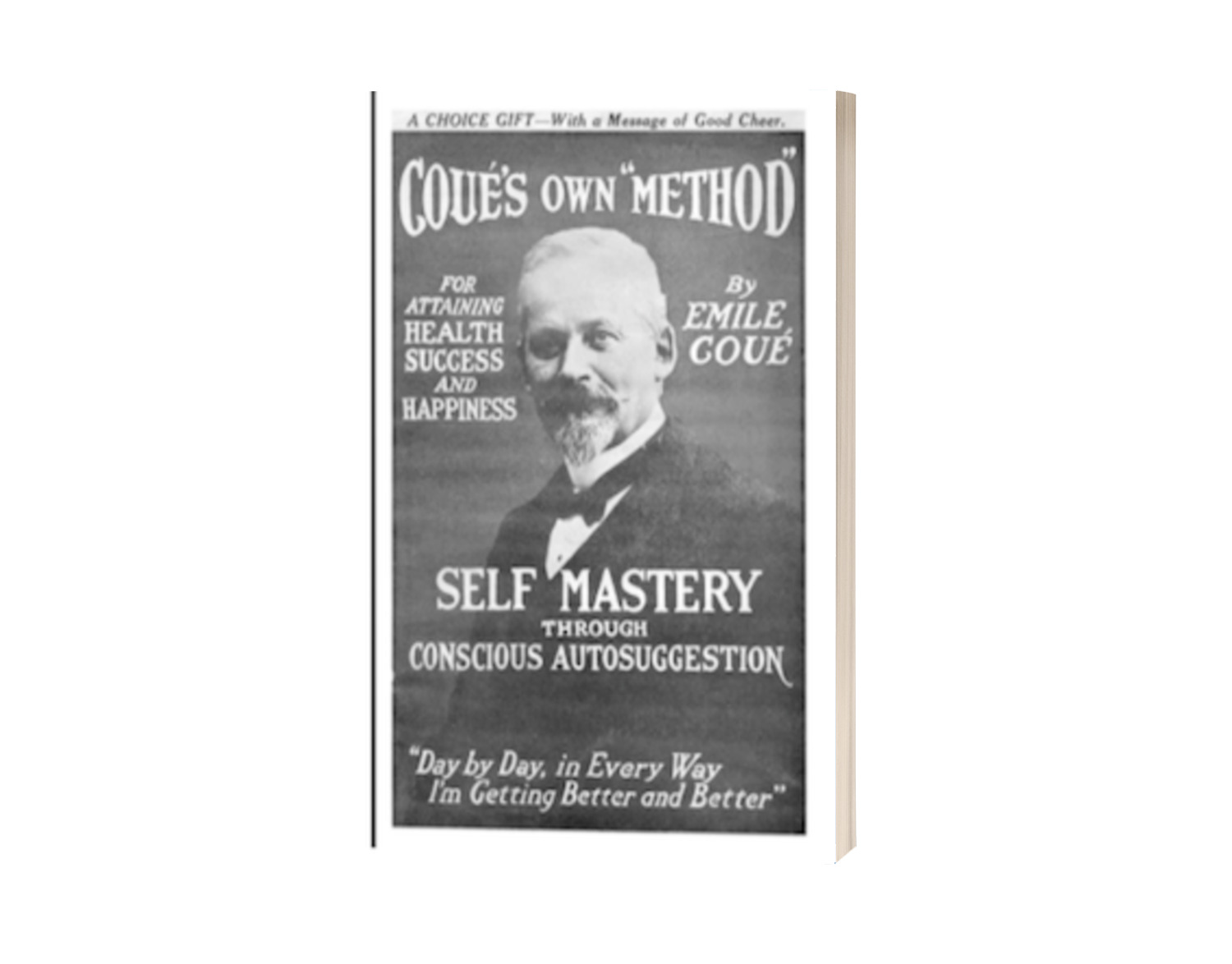 Self Mastery Through Conscious Autosuggestion
By:
In Coué's authoritative book on Self Mastery, you get a work of real and unique value. After twenty years of scientific study-experimenting with thousands of persons-Prof. Coué discovered a fundamental principle of life, and developed a "method"…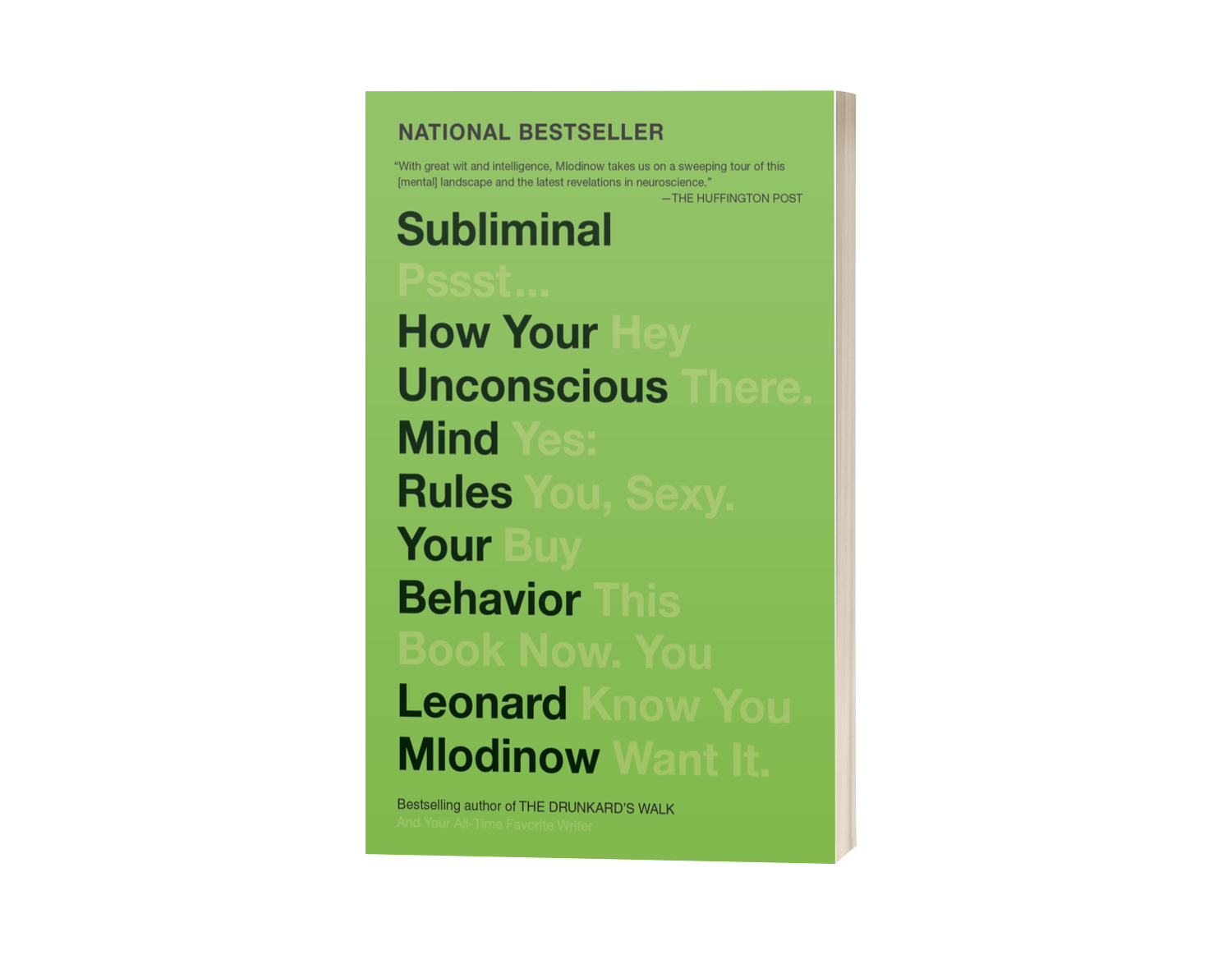 Subliminal: How Your Unconscious Mind Rules Your Behavior
By: Leonard Mlodinow
From the bestselling author of The Drunkard's Walk and coauthor of The Grand Design (with Stephen Hawking), a startling and eye-opening examination of how the unconscious mind shapes…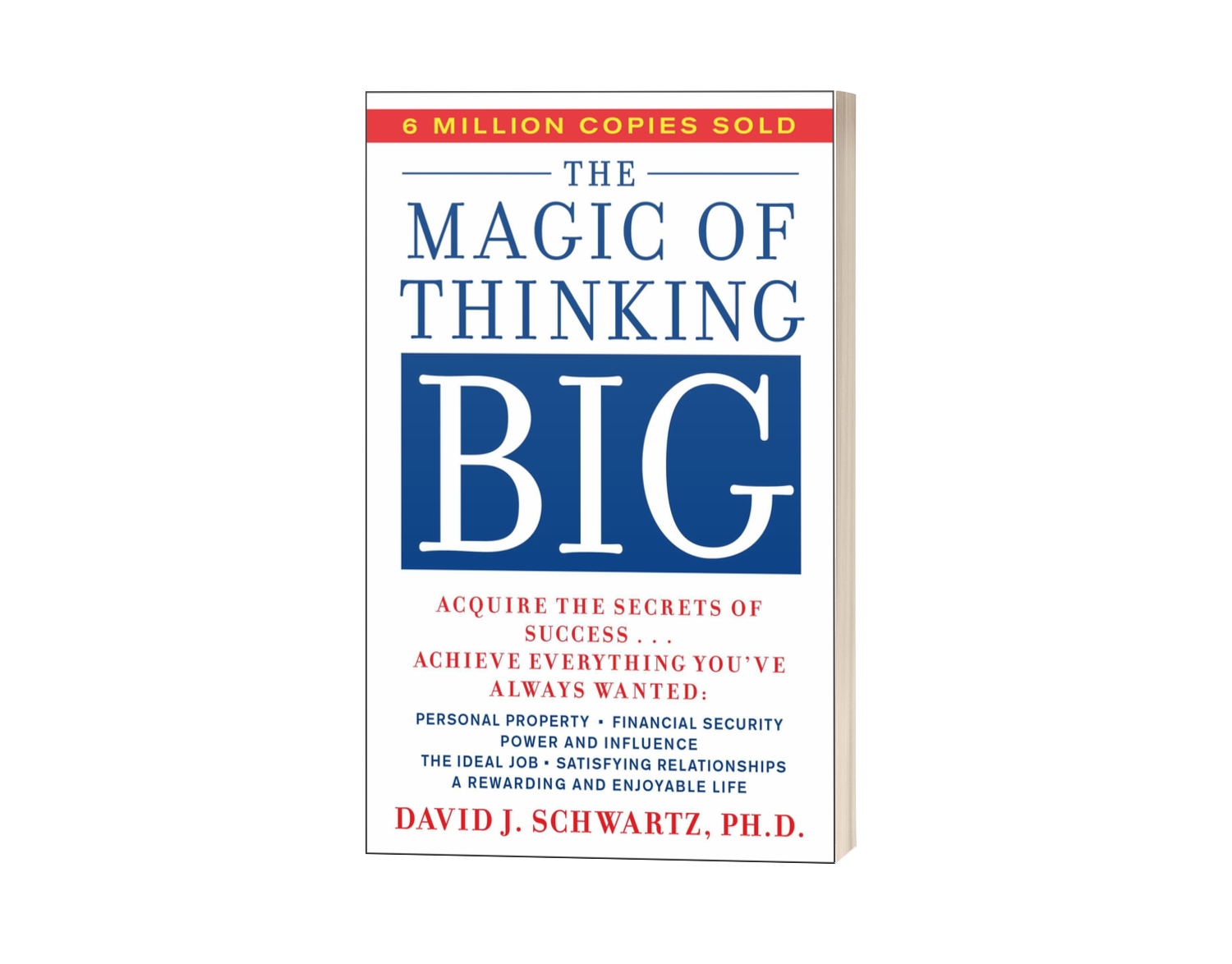 The Magic of Thinking Big
By: David J. Schwartz
Millions of people throughout the world have improved their lives using The Magic of Thinking Big. Dr. David J. Schwartz, long regarded as one of the foremost experts on motivation, will help you sell better, manage better, earn more money, and…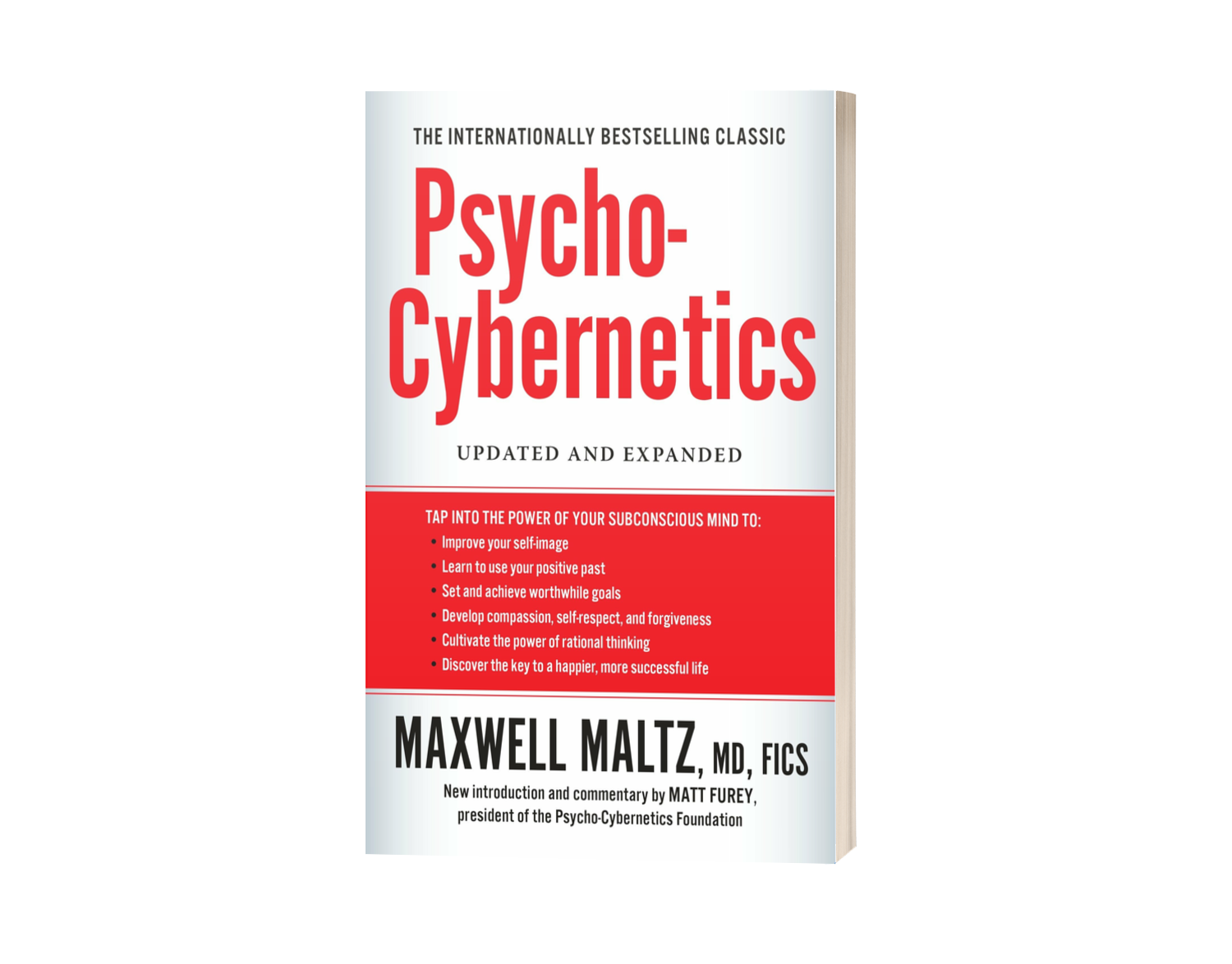 Psycho-Cybernetics, by Maxwell Maltz
By: Maxwell Maltz
Cybernetics (loosely translated from the Greek): "a helmsman who steers his ship to port." Psycho-Cybernetics is a term coined by Dr. Maxwell Maltz, which means, "steering your mind to a…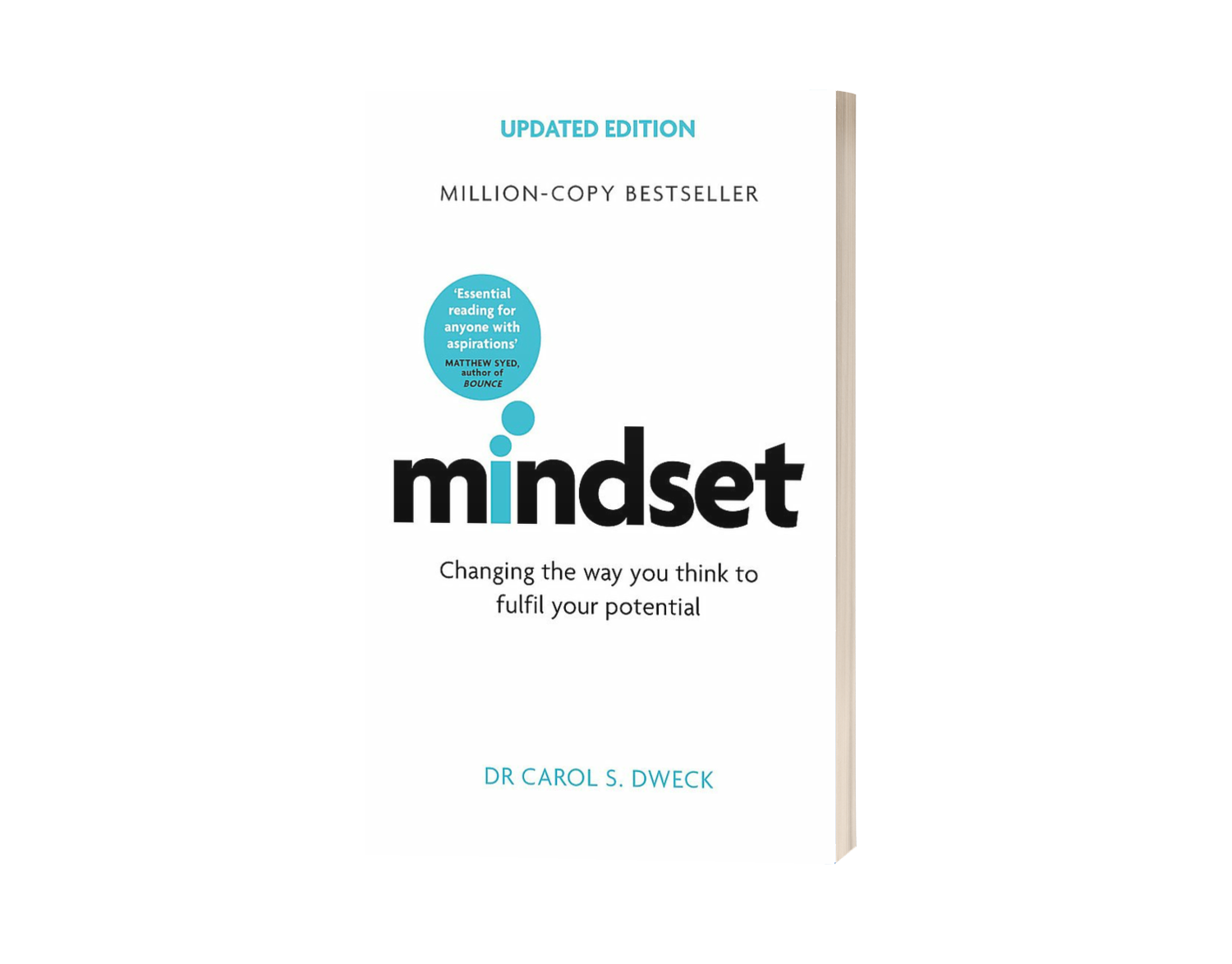 Mindset, by Carol S. Dweck
By:
World-renowned Stanford University psychologist Carol Dweck, in decades of research on achievement and success, has discovered a truly groundbreaking idea-the power of our mindset.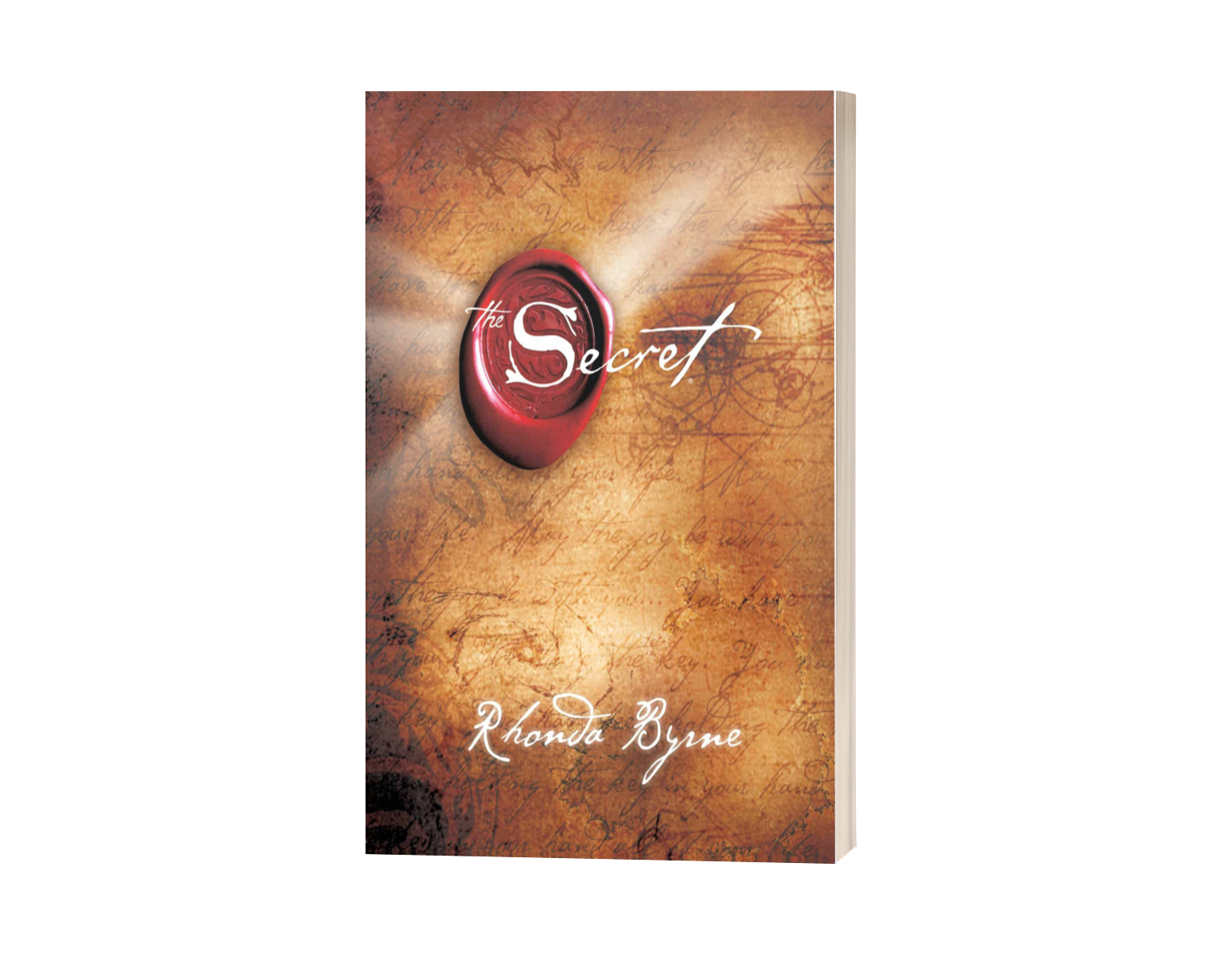 The Secret
By: Rhonda Byrne
In 2006, a groundbreaking feature-length film revealed the great mystery of the universe—The Secret—and, later that year, Rhonda Byrne followed with a book that became a worldwide bestseller.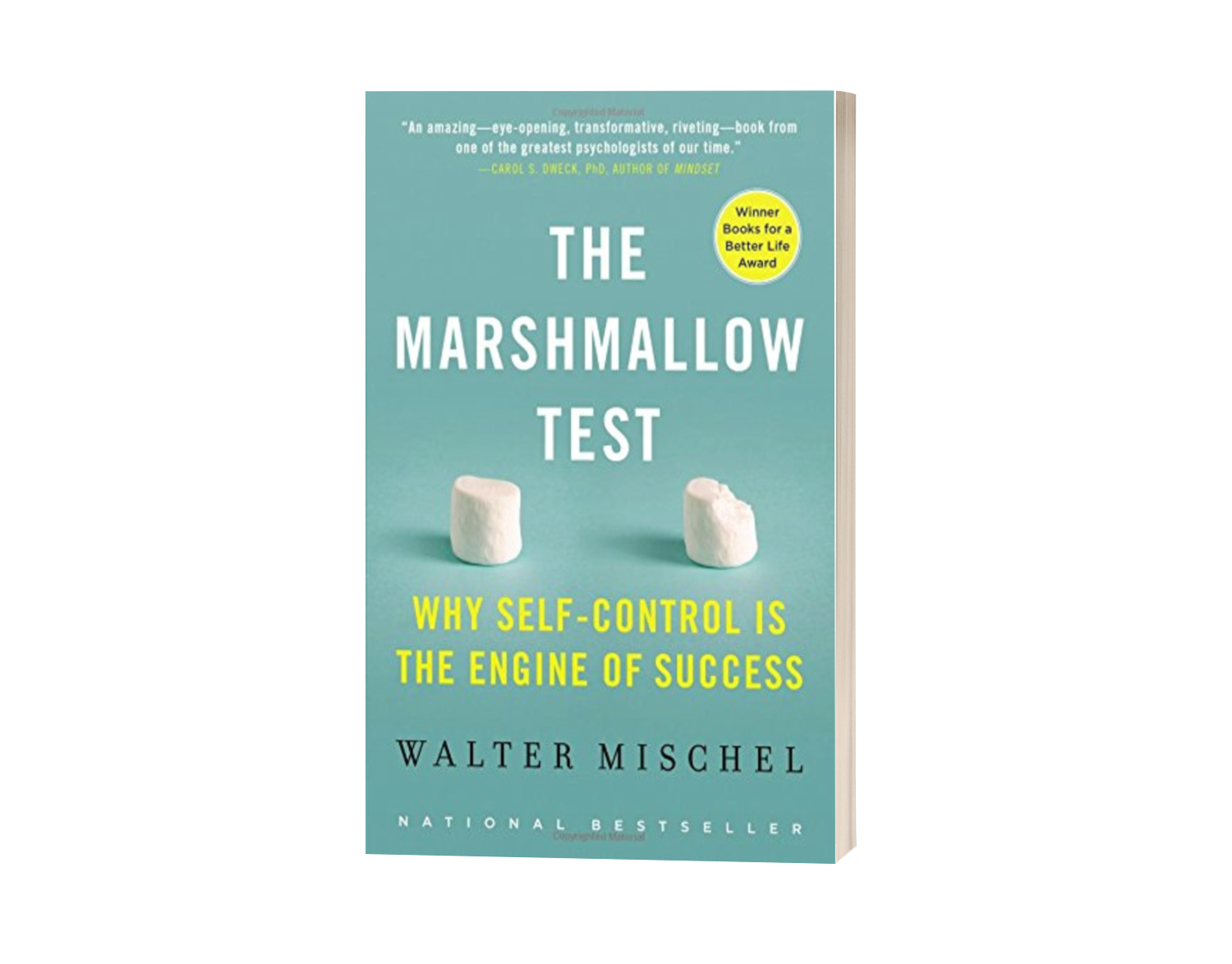 The Marshmallow Test: Why Self-Control is the Engine of Success
By: Walter Mischel
A child is presented with a marshmallow and given a choice: Eat this one now, or wait and enjoy two later. What will she do? And what are the implications for her behavior later in life?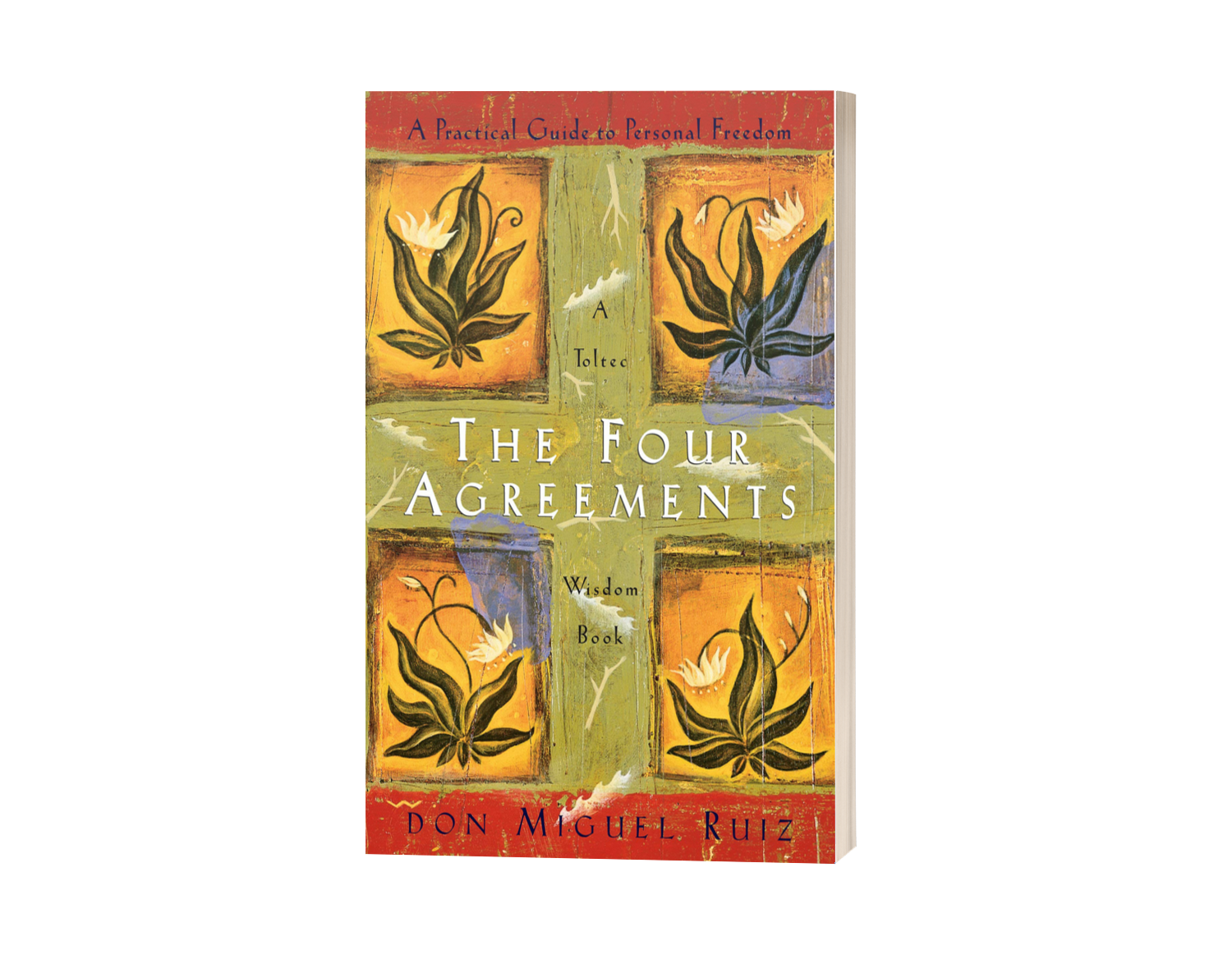 The Four Agreements
By: Don Miguel Ruiz
In The Four Agreements, bestselling author don Miguel Ruiz reveals the source of self-limiting beliefs that rob us of joy and create needless suffering. Based on ancient Toltec wisdom, The Four Agreements offer a powerful code…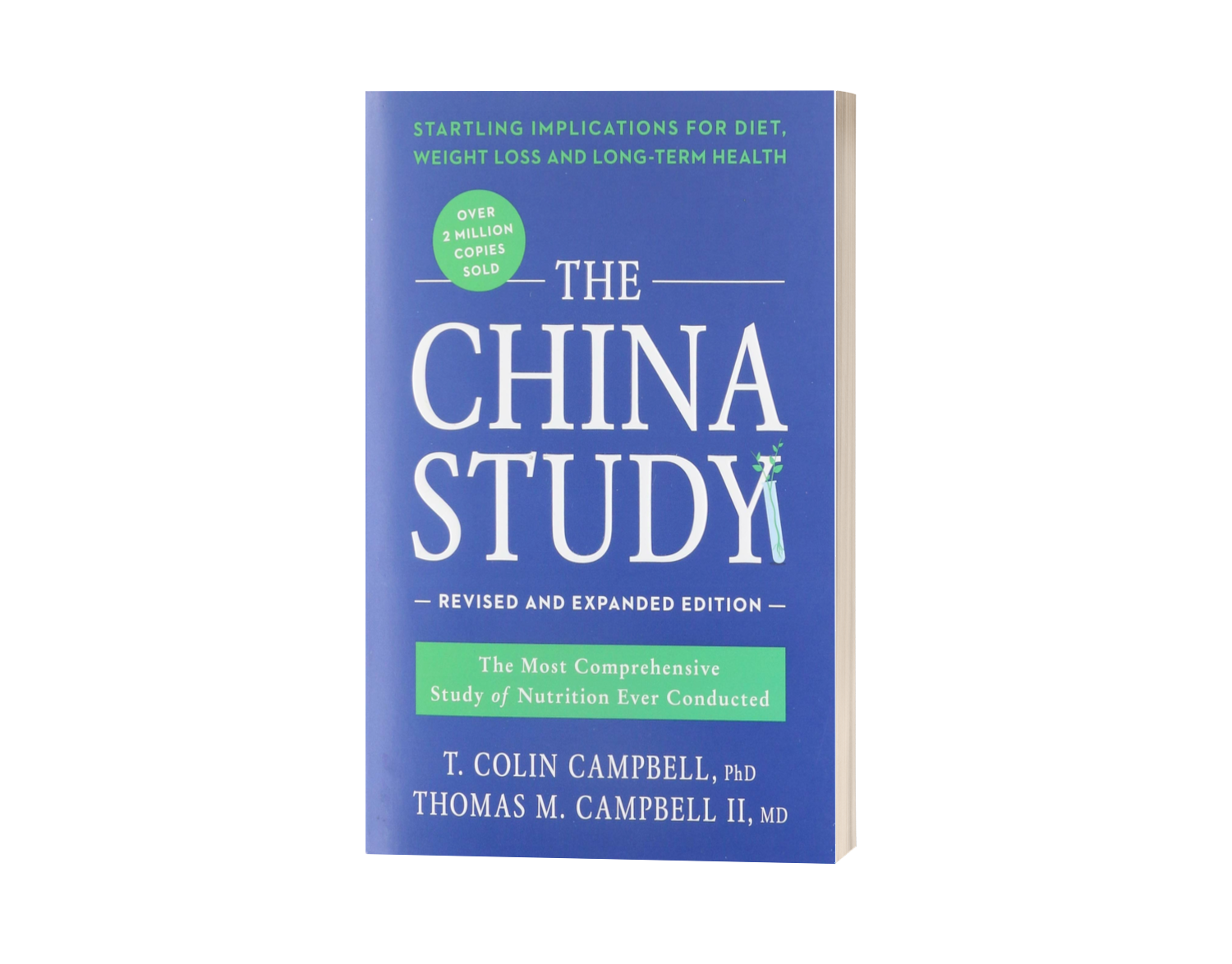 The China Study
By: T. Colin Campbell, Thomas M. Campbell II
More than 30 years ago, nutrition researcher T. Colin Campbell and his team at Cornell, in partnership with teams in China and England, embarked upon the China Study, the most comprehensive study ever undertaken of the relationship between…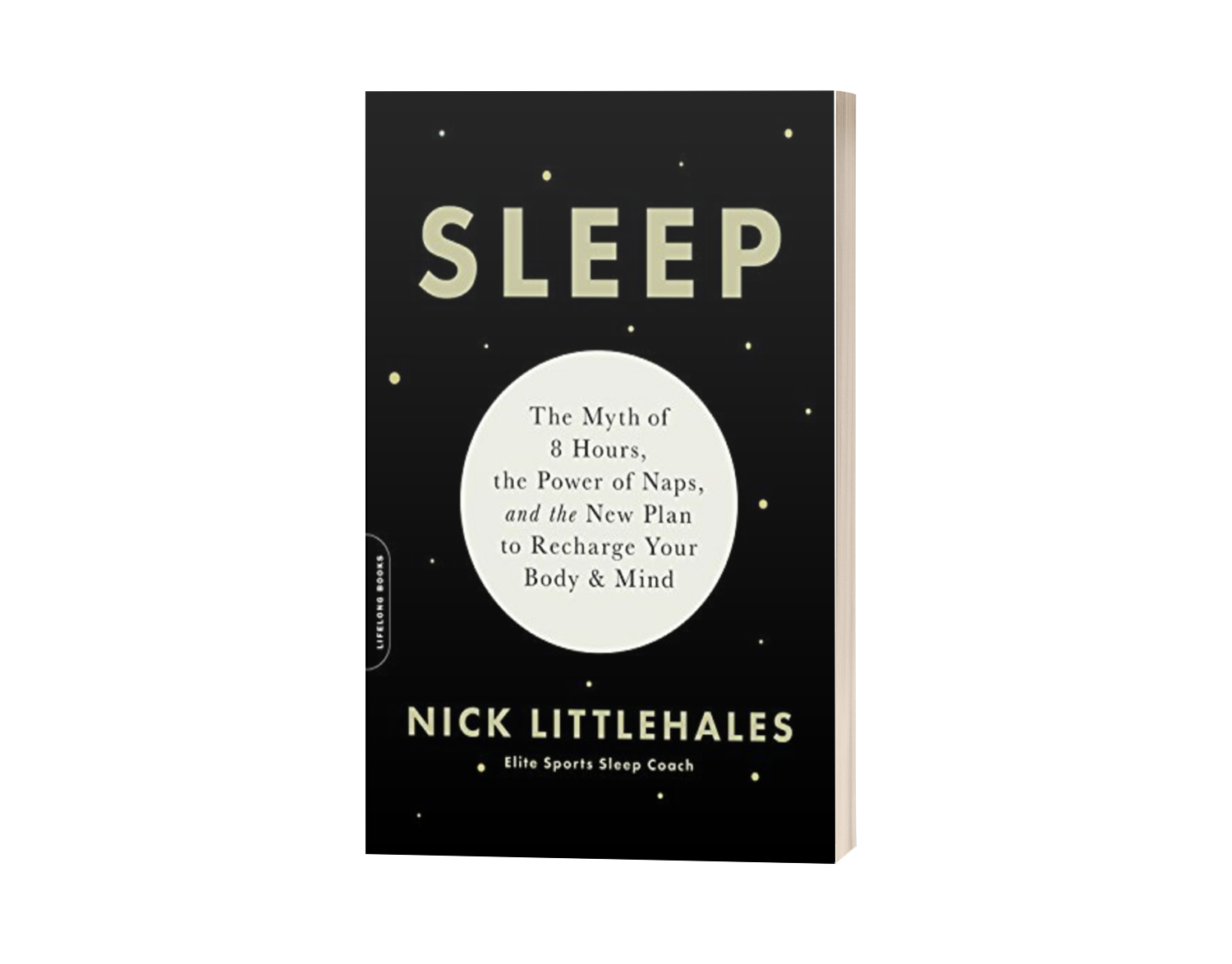 Sleep: The Myth of 8 Hours, the Power of Naps, and the New Plan to Recharge Your Body and Mind
By: Nick Littlehales
One-third of our lives — that's 3,000 hours a year–is spent trying to sleep. The time we spend in bed shapes our moods, motivation, alertness …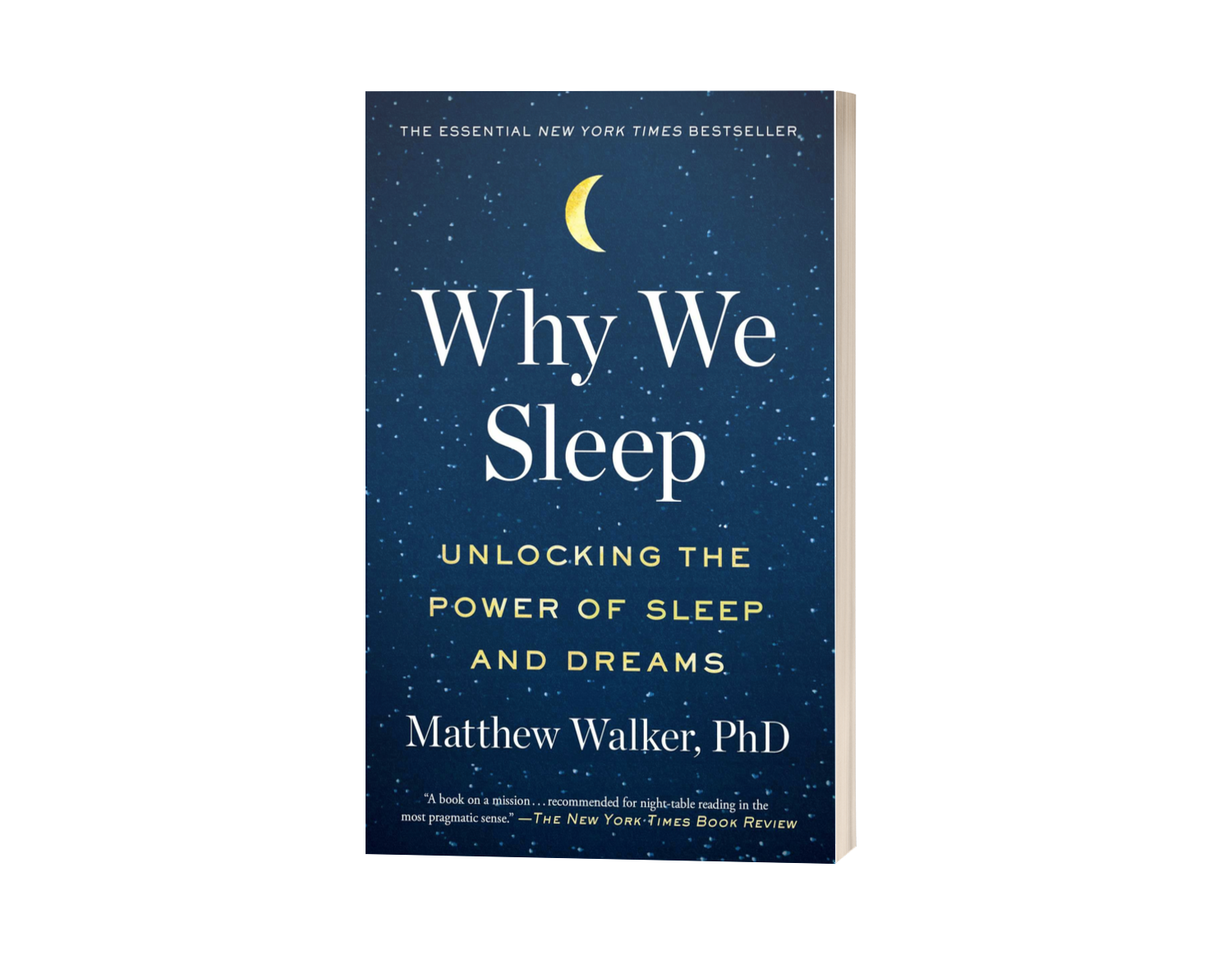 Why We Sleep.
By: Matthew Walker PhD
"Why We Sleep is an important and fascinating book…Walker taught me a lot about this basic activity that every person on Earth needs. I suspect his book will do the same for you." —Bill Gates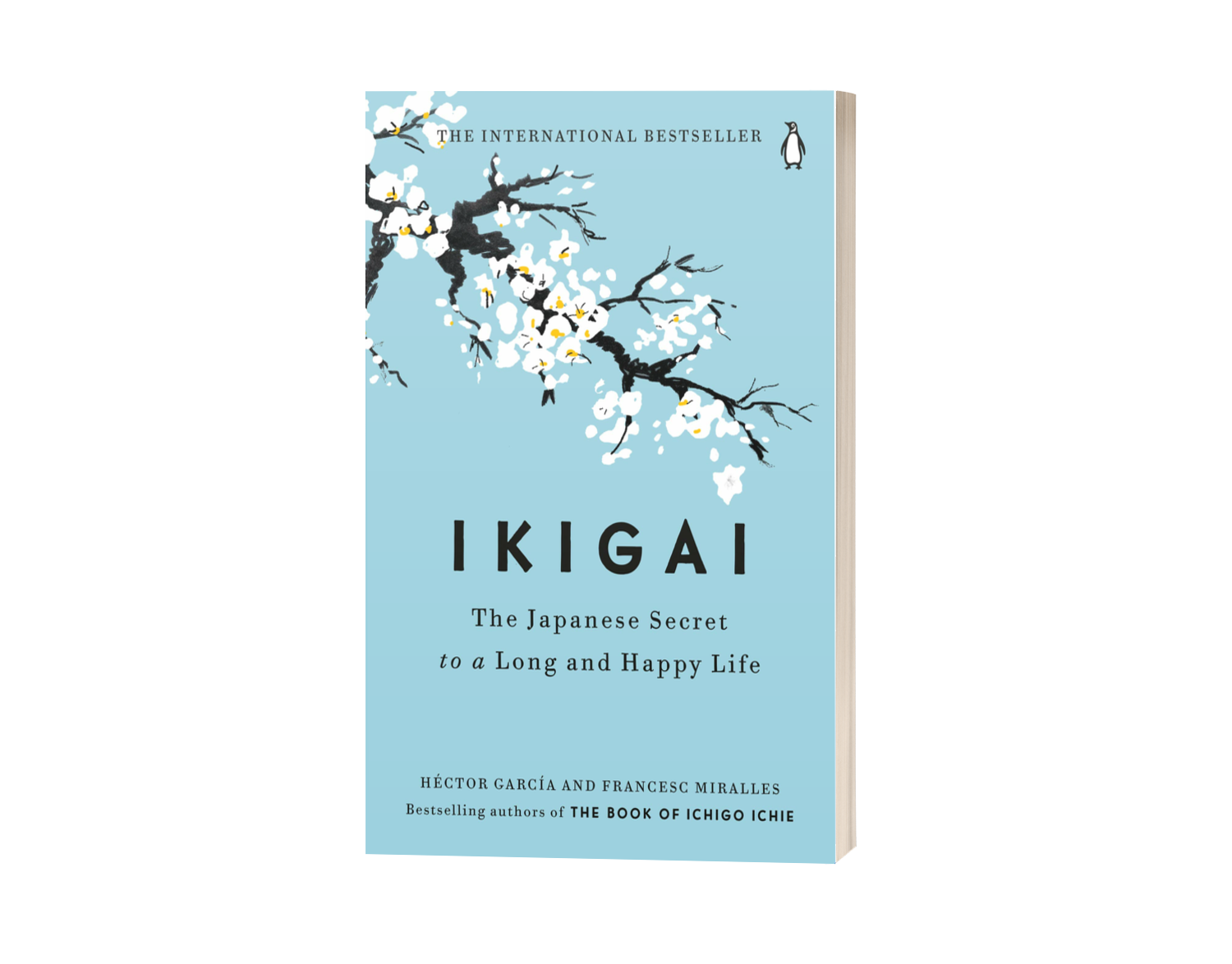 Ikigai: The Japanese Secret to a Long and Happy Life
By: Héctor García, Francesc Miralles
Bring meaning and joy to all your days with this internationally bestselling guide to the Japanese concept ofikigai(pronouncedee-key-guy)…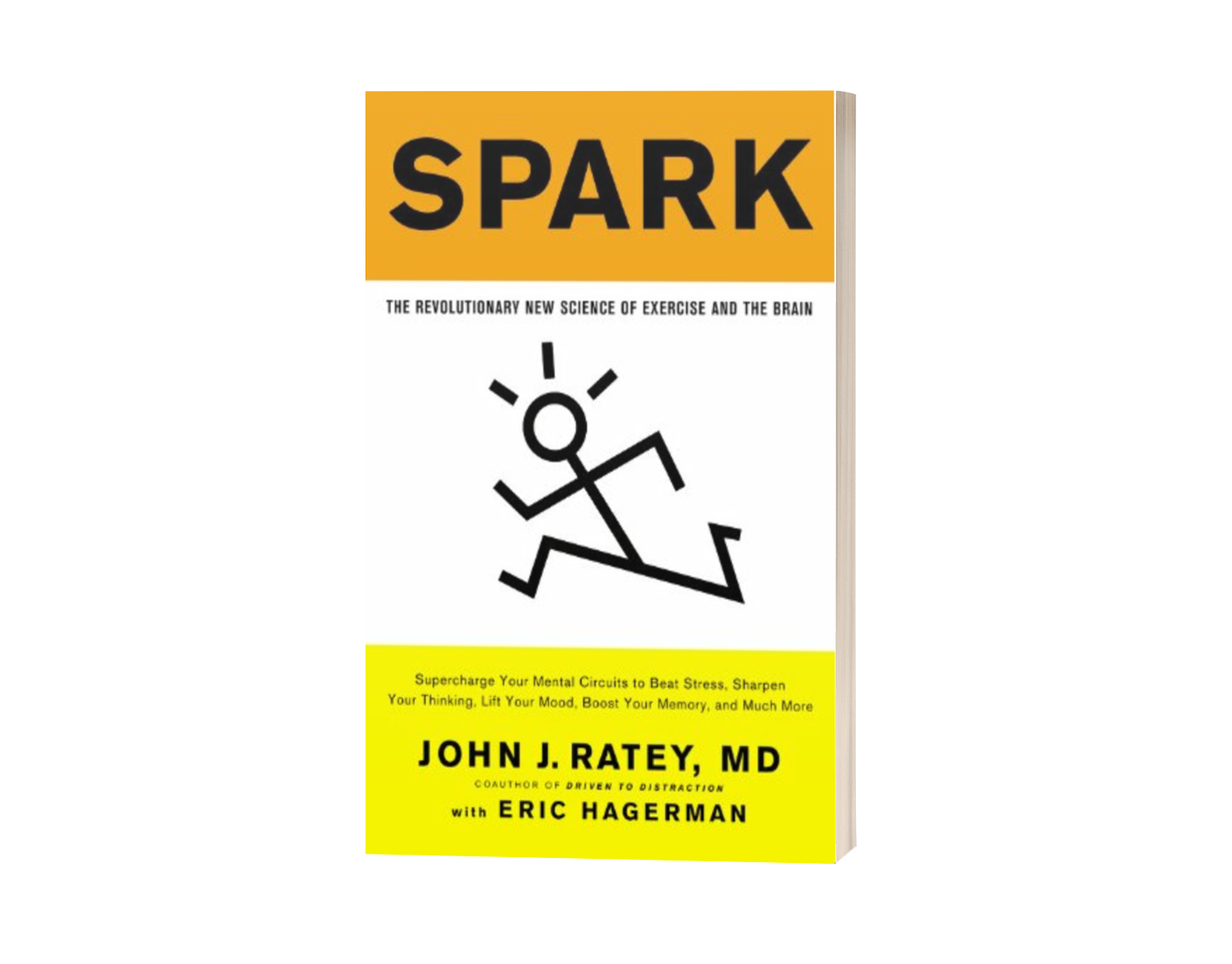 Spark: The Revolutionary New Science of Exercise and the Brain
By: John J. Ratey MD, Eric Hagerman
Did you know you can beat stress, lift your mood, fight memory loss, sharpen your intellect, and function better than ever simply by elevating your heart rate and breaking a sweat?
The New Encyclopedia of Modern Bodybuilding
By: Arnold Schwarzenegger
From elite bodybuilding competitors to gymnasts, from golfers to fitness gurus, anyone who works out with weights must own this book—a book that only Arnold Schwarzenegger could write, a book that has earned its reputation as "the bible of bodybuilding."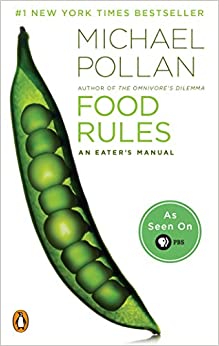 Food Rules: An Eater's Manual
By: Michael Pollan
A useful and funny purse-sized manual that could easily replace all the diet books on your bookshelf." —Tara Parker-Pope, The New York Times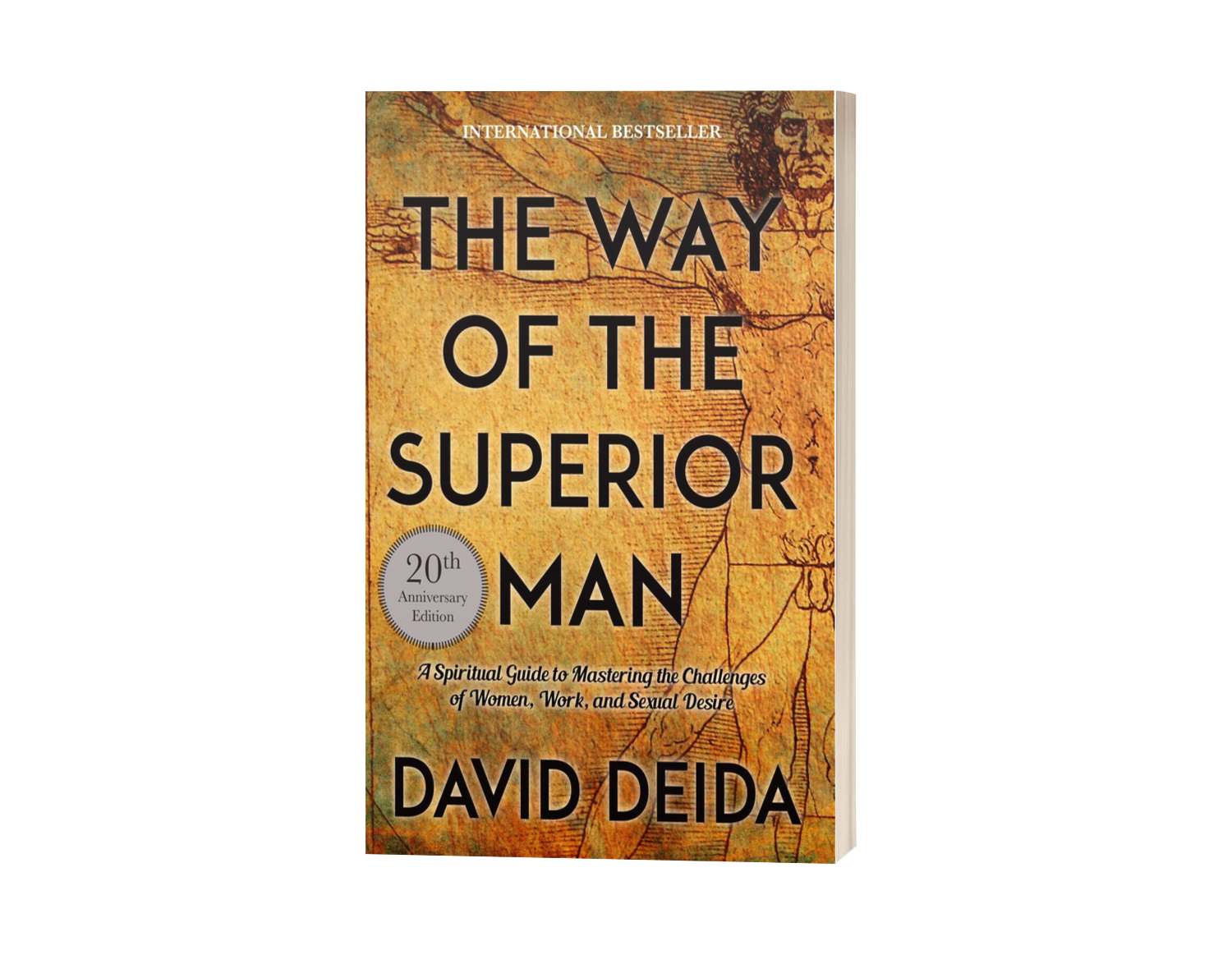 The Way of the Superior Man
By: David Deida
Though much has changed in society since the first publication of The Way of the Superior Man, men of all ages still "tussle with the challenges of women, work, and sexual desire.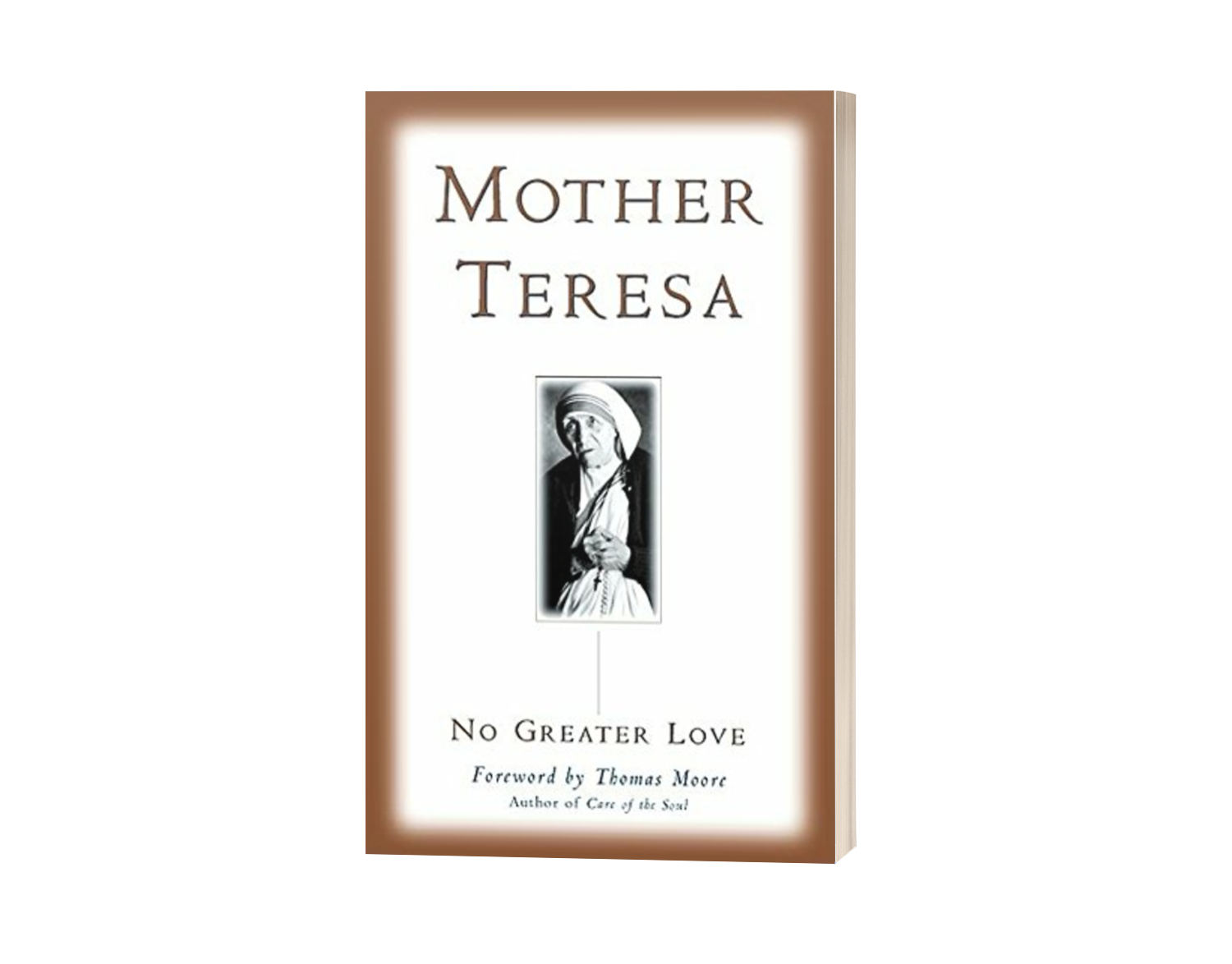 No Greater Love, by Mother Teresa
By: Mother Teresa
No Greater Love is the essential wisdom of Mother Teresa — the most accessible, intimate, and inspiring book of her teachings.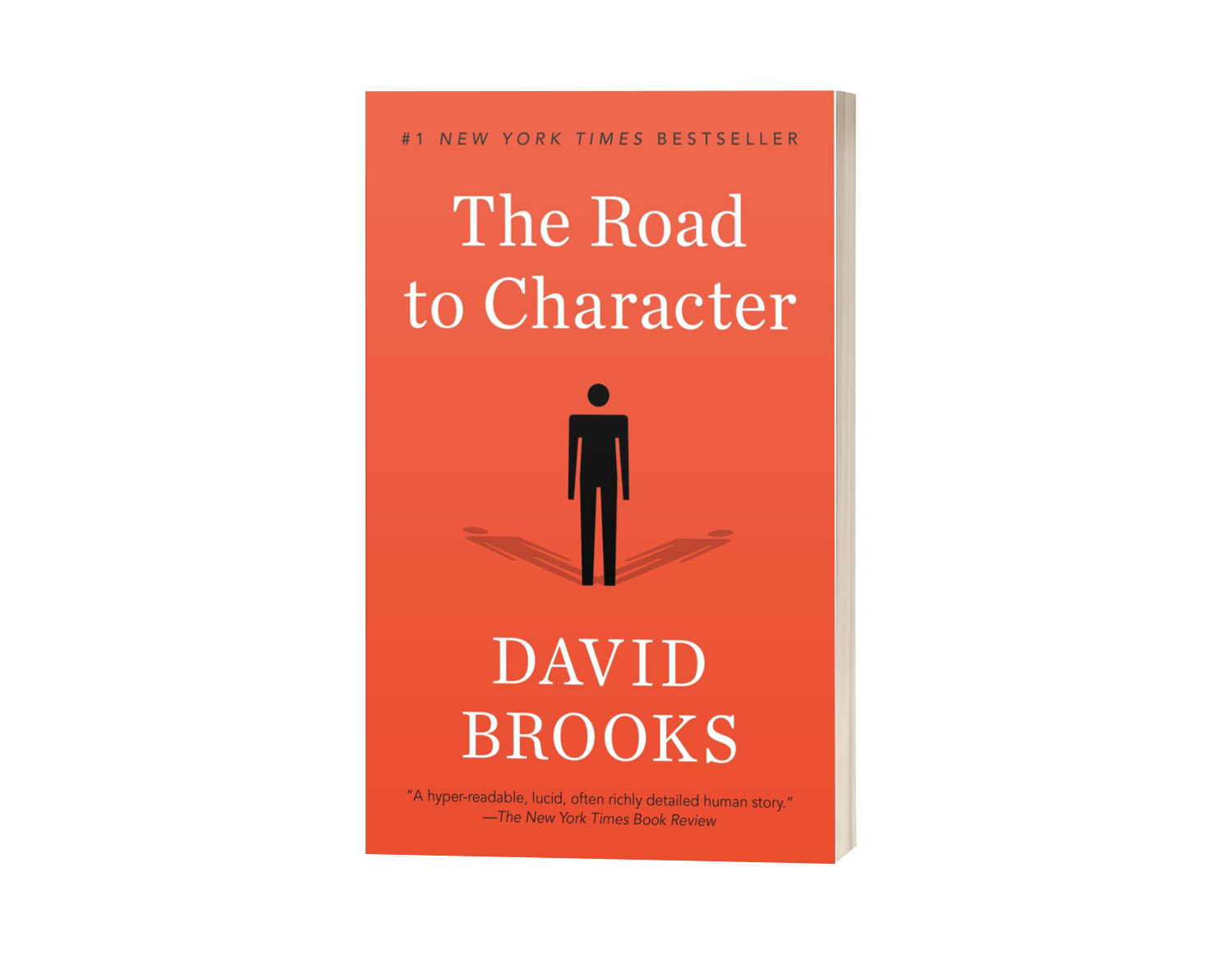 The Road To Character
By: David Brooks
With the wisdom, humor, curiosity, and sharp insights that have brought millions of readers to his New York Times column and his previous bestsellers, David Brooks has consistently…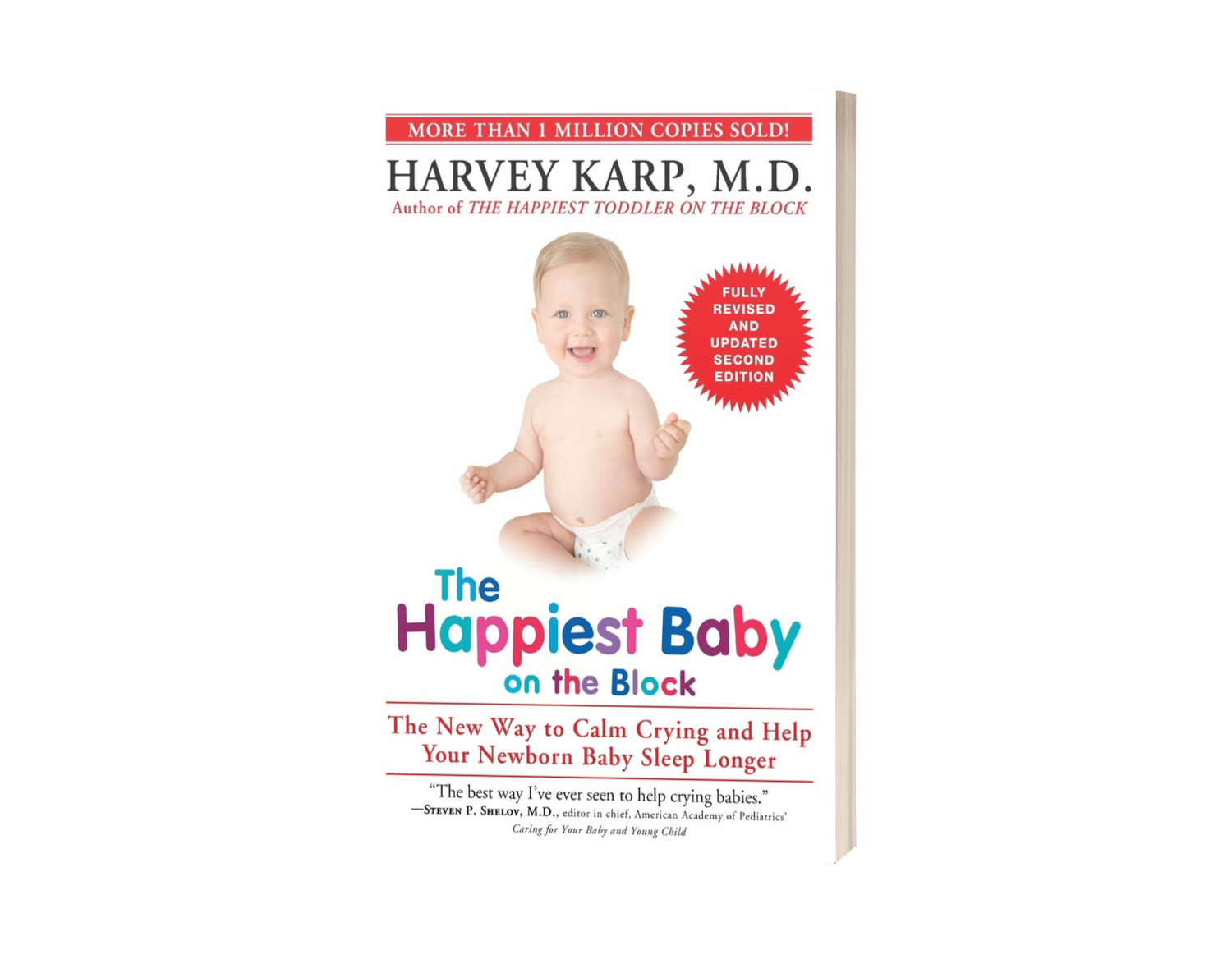 The Happiest Baby on the Block
By: Harvey Karp
Thousands of parents, from regular moms and dads to Hollywood superstars, have come to baby expert Dr. Harvey Karp to learn his remarkable techniques for soothing babies and increasing sleep.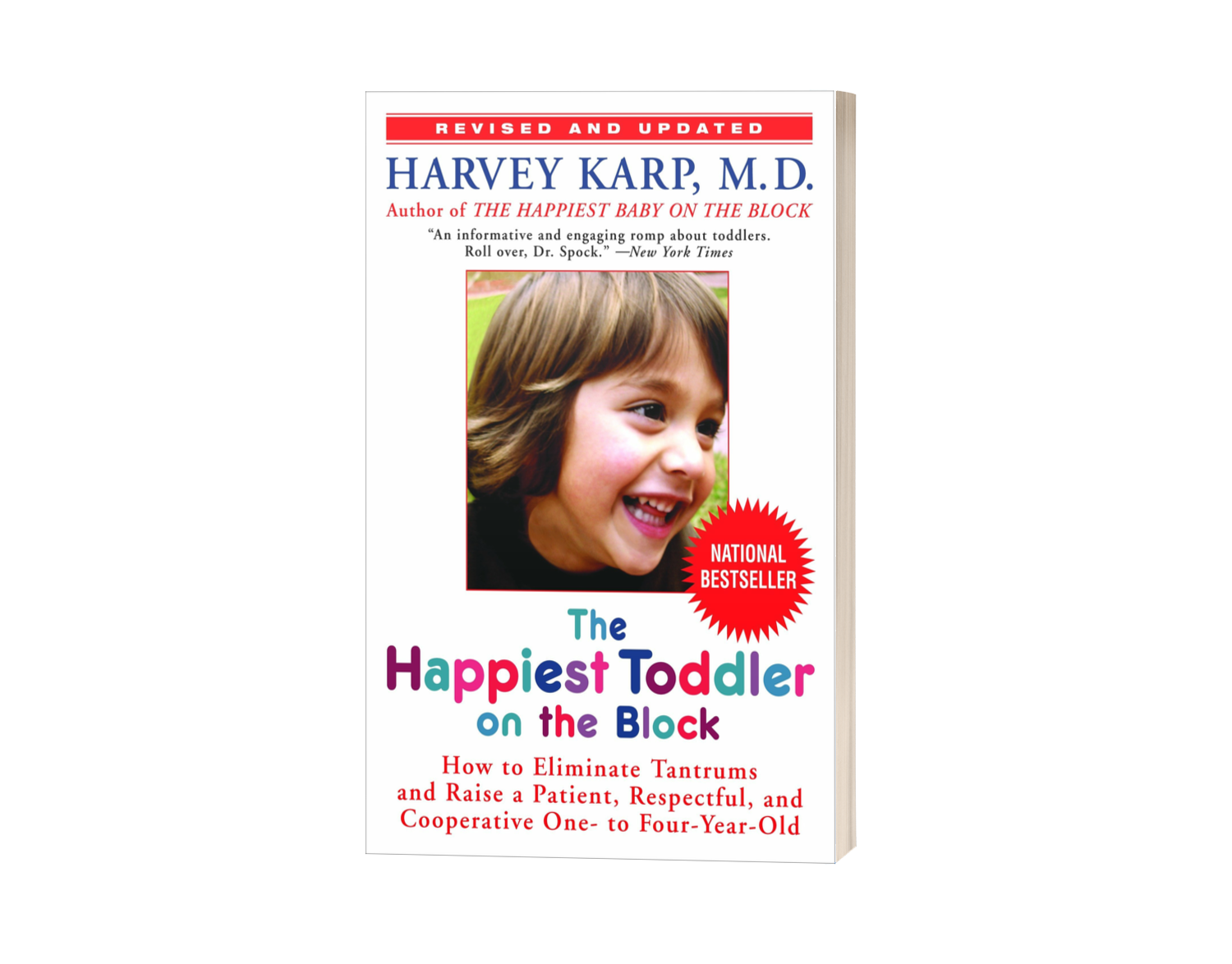 The Happiest Toddler on the Block
By: Harvey Karp
Perfect for expecting parents who want to prepare themselves for the challenging toddler years (which starts around eight months of age), this essential guide, a national bestseller by respected pediatrician and child development expert Dr. Harvey Karp…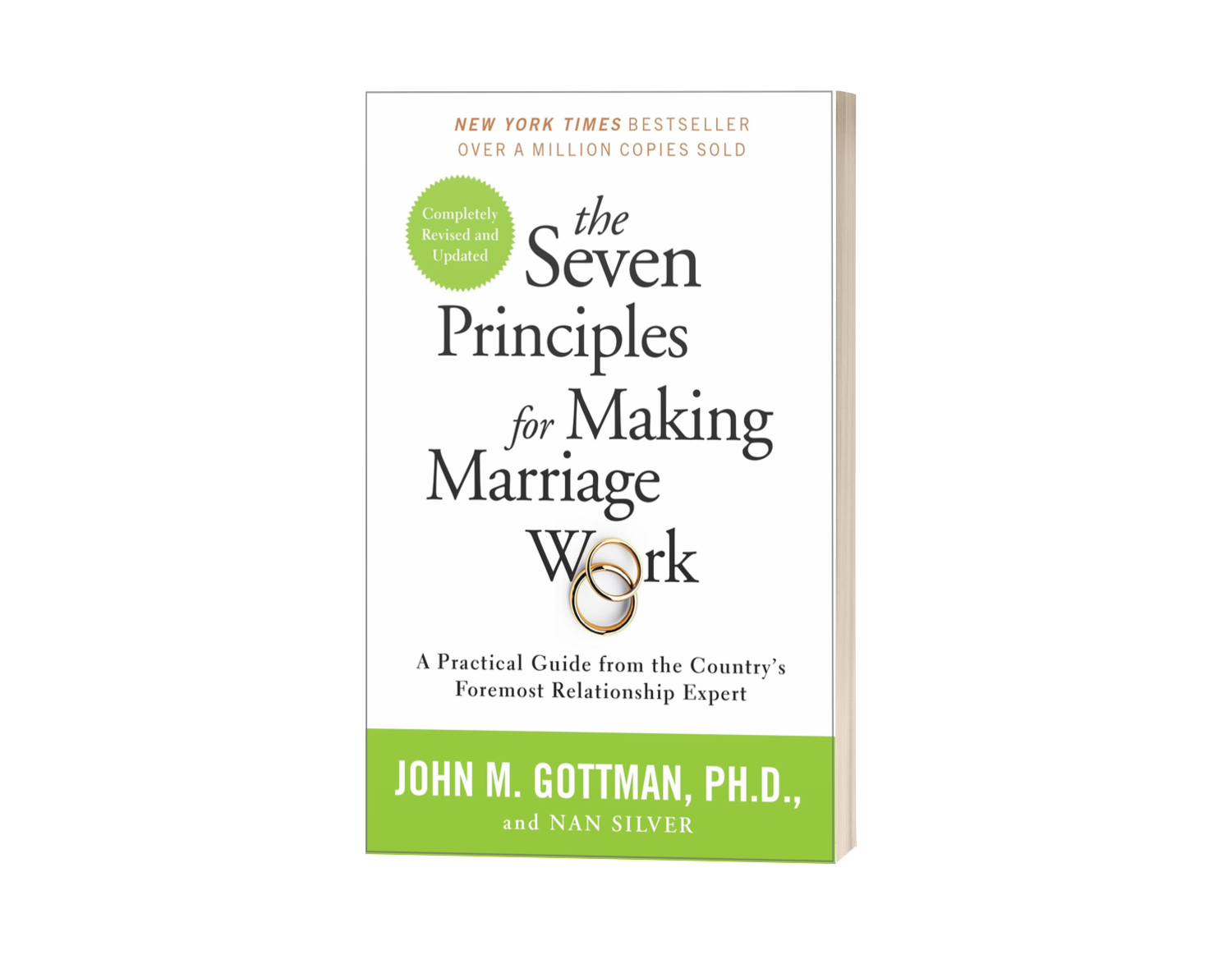 The 7 Principles for Making Marriage Work
By: John Gottman PhD, Nan Silver
The Seven Principles for Making Marriage Work has revolutionized the way we understand, repair, and strengthen marriages. John Gottman's unprecedented study of couples over a period…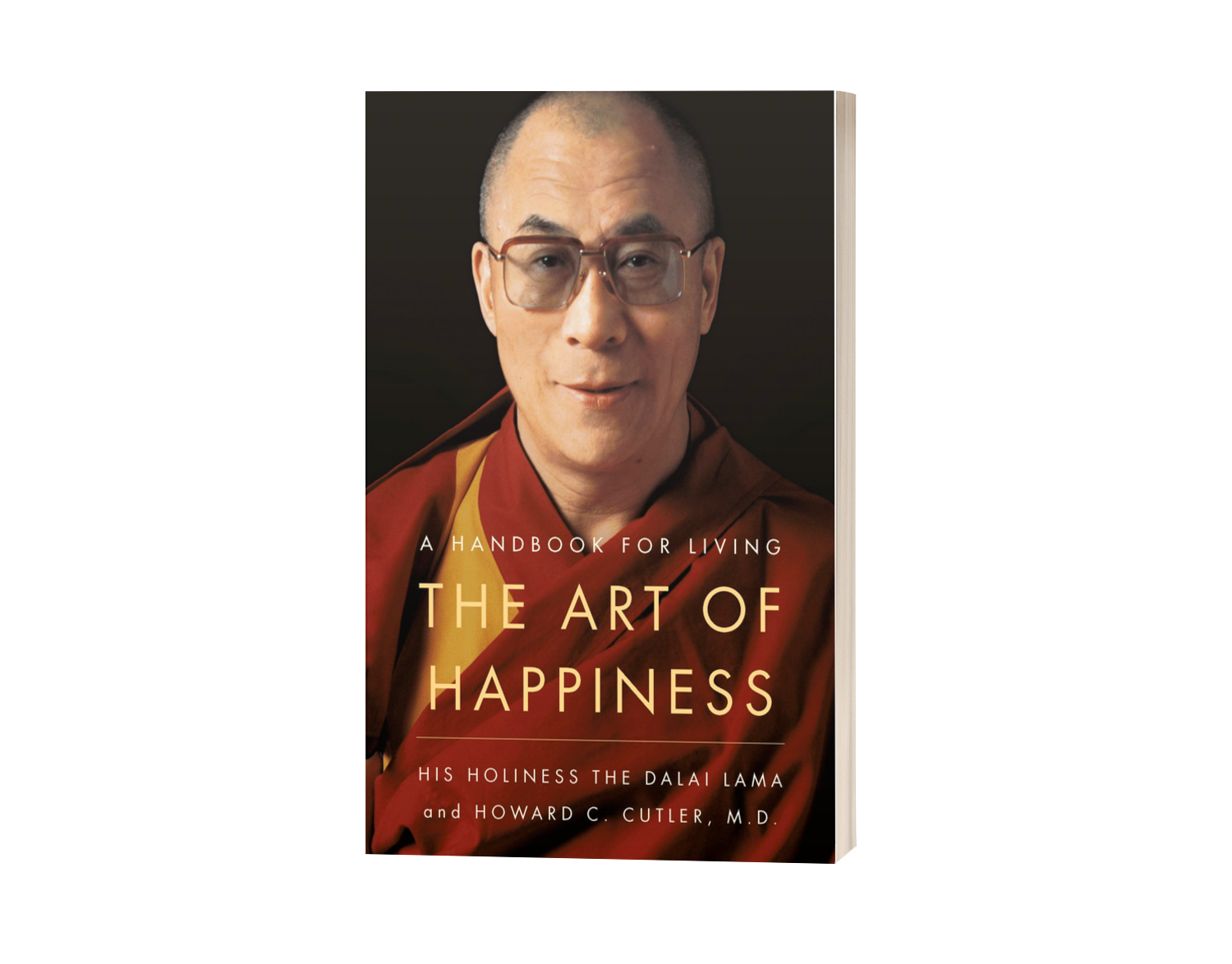 The Art of Happiness
By: Dalai Lama
Nearly every time you see him, he's laughing, or at least smiling. And he makes everyone else around him feel like smiling. He's the Dalai Lama, the…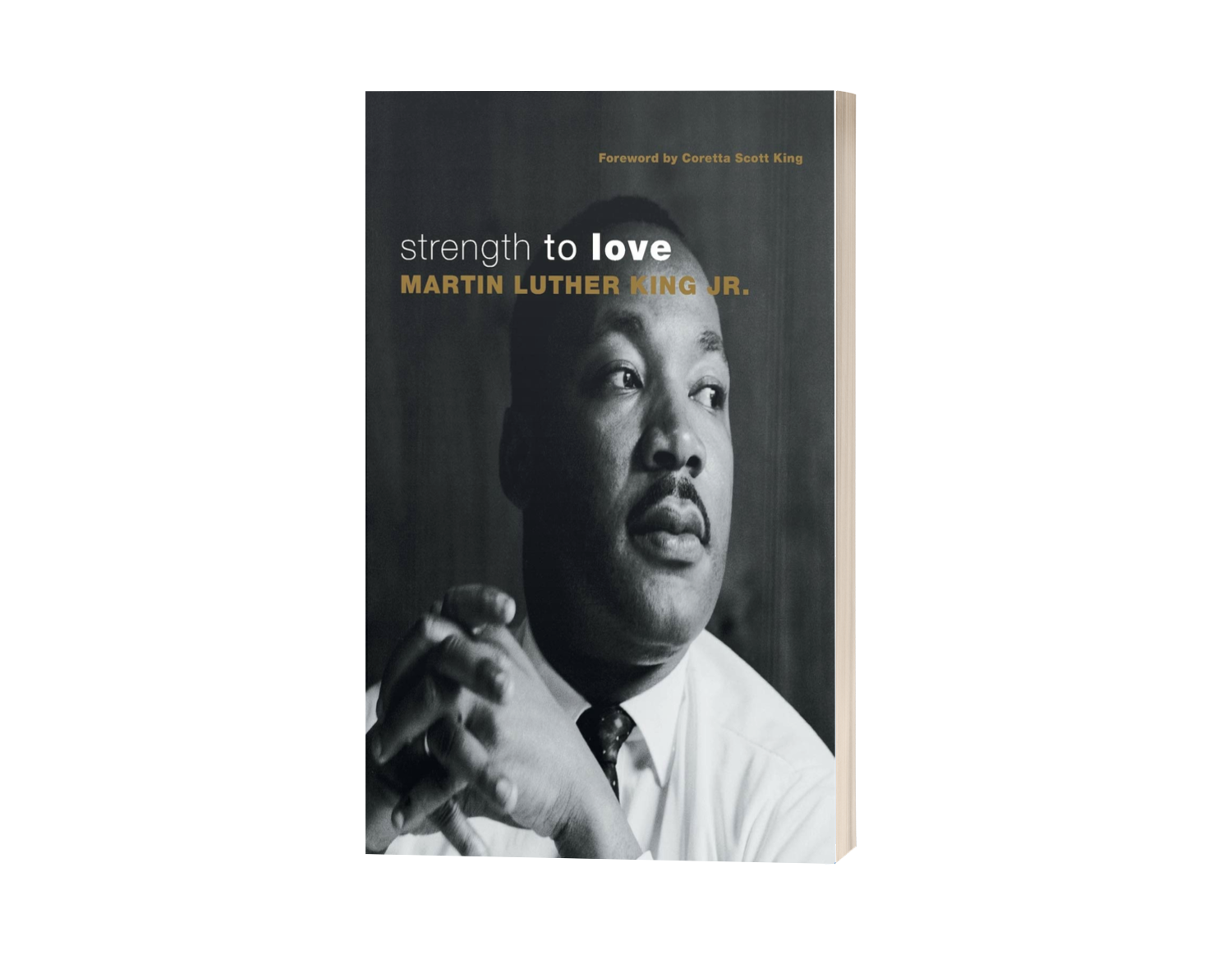 Strength to Love
By: Martin Luther King, Jr.
"If there is one book Martin Luther King, Jr. has written that people consistently tell me has changed their lives, it is Strength to Love.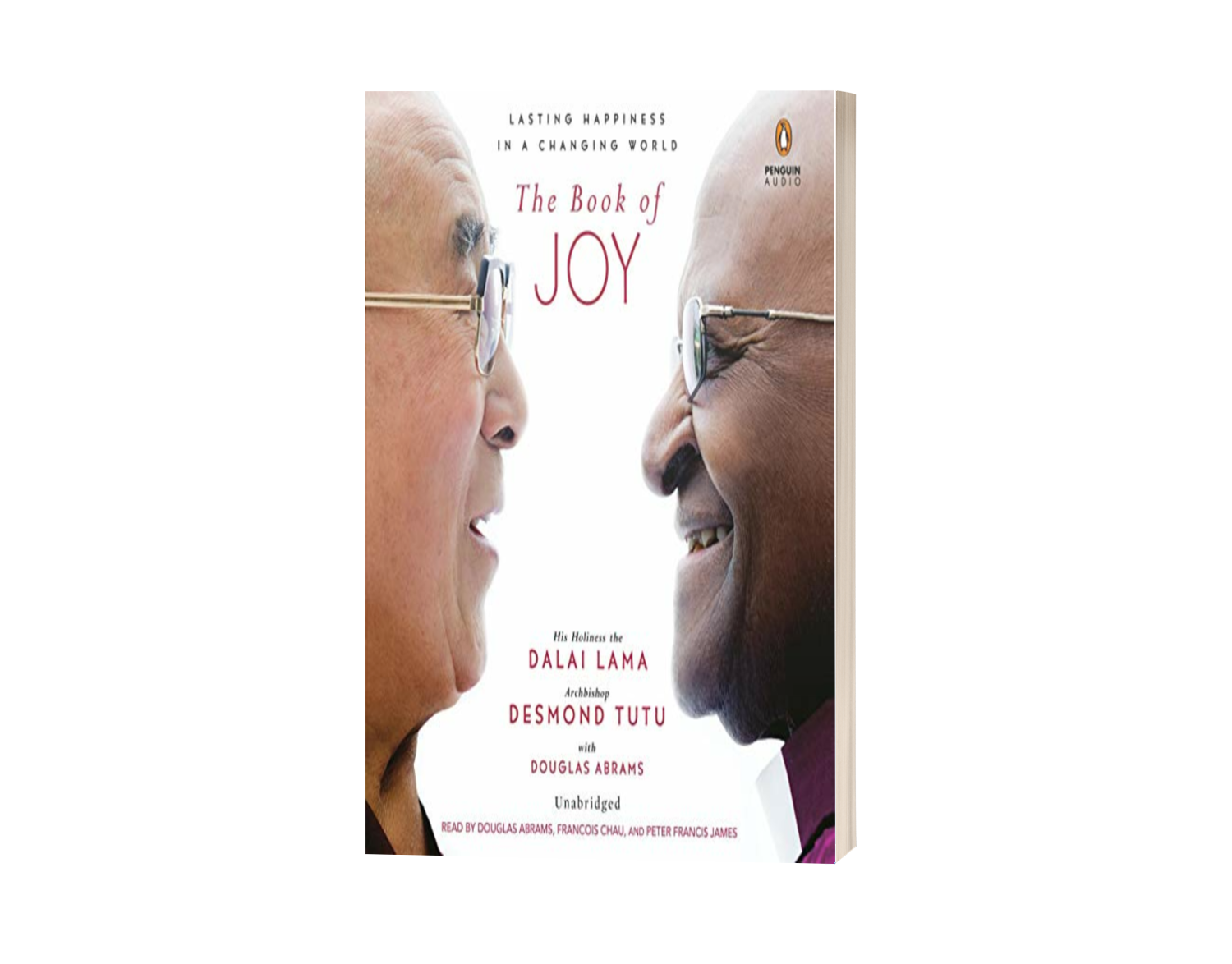 The Book of Joy: Lasting Happiness in a Changing World.
By:
The occasion was a big birthday. And it inspired two close friends to get together in Dharamsala for a talk about something very important to them. The friends were His Holiness the Dalai Lama…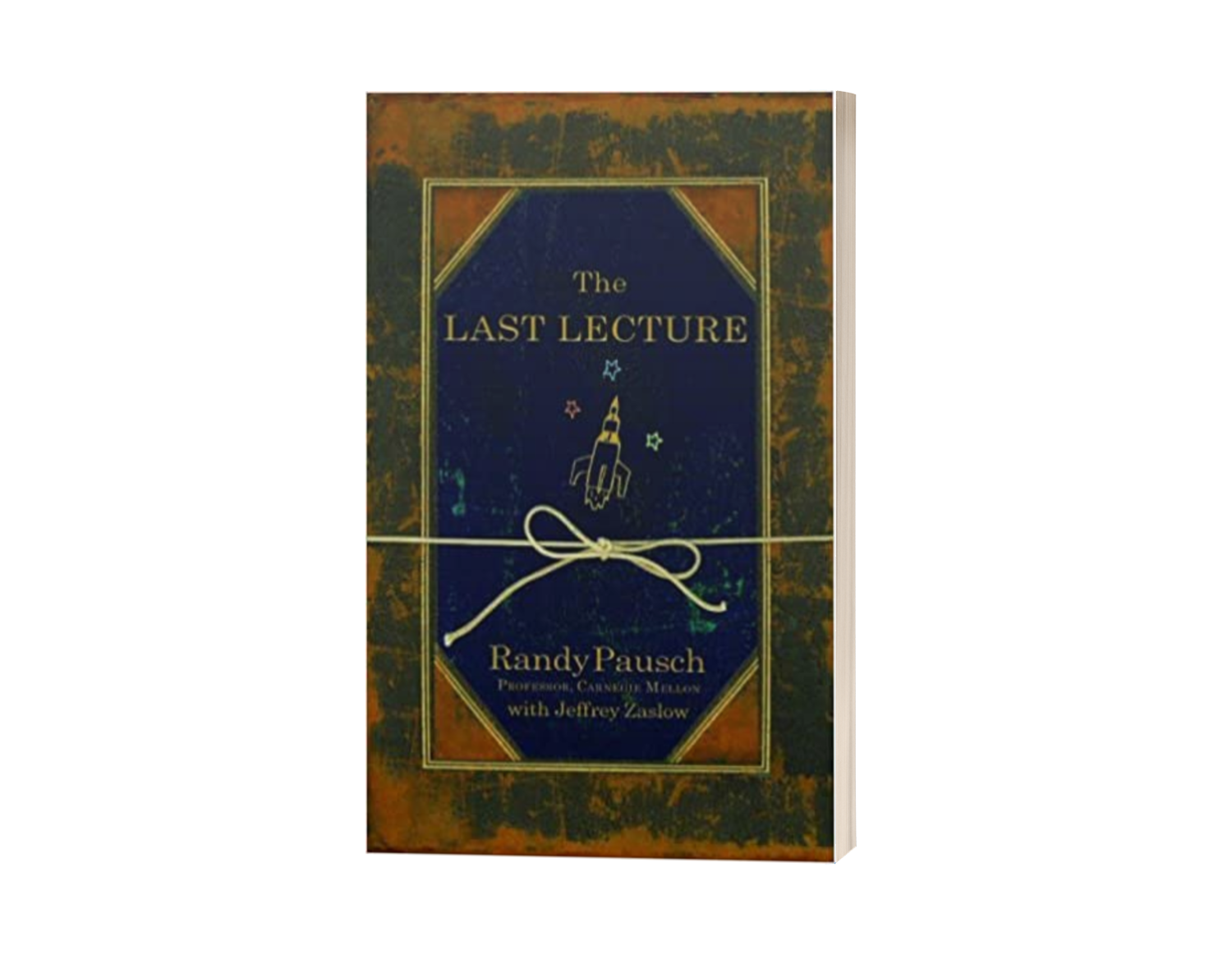 The Last Lecture
By: Randy Pausch
"We cannot change the cards we are dealt, just how we play the hand." –Randy Pausch Randy Pausch was a professor of Computer Science, Human Computer Interaction, and Design at Carnegie Mellon University.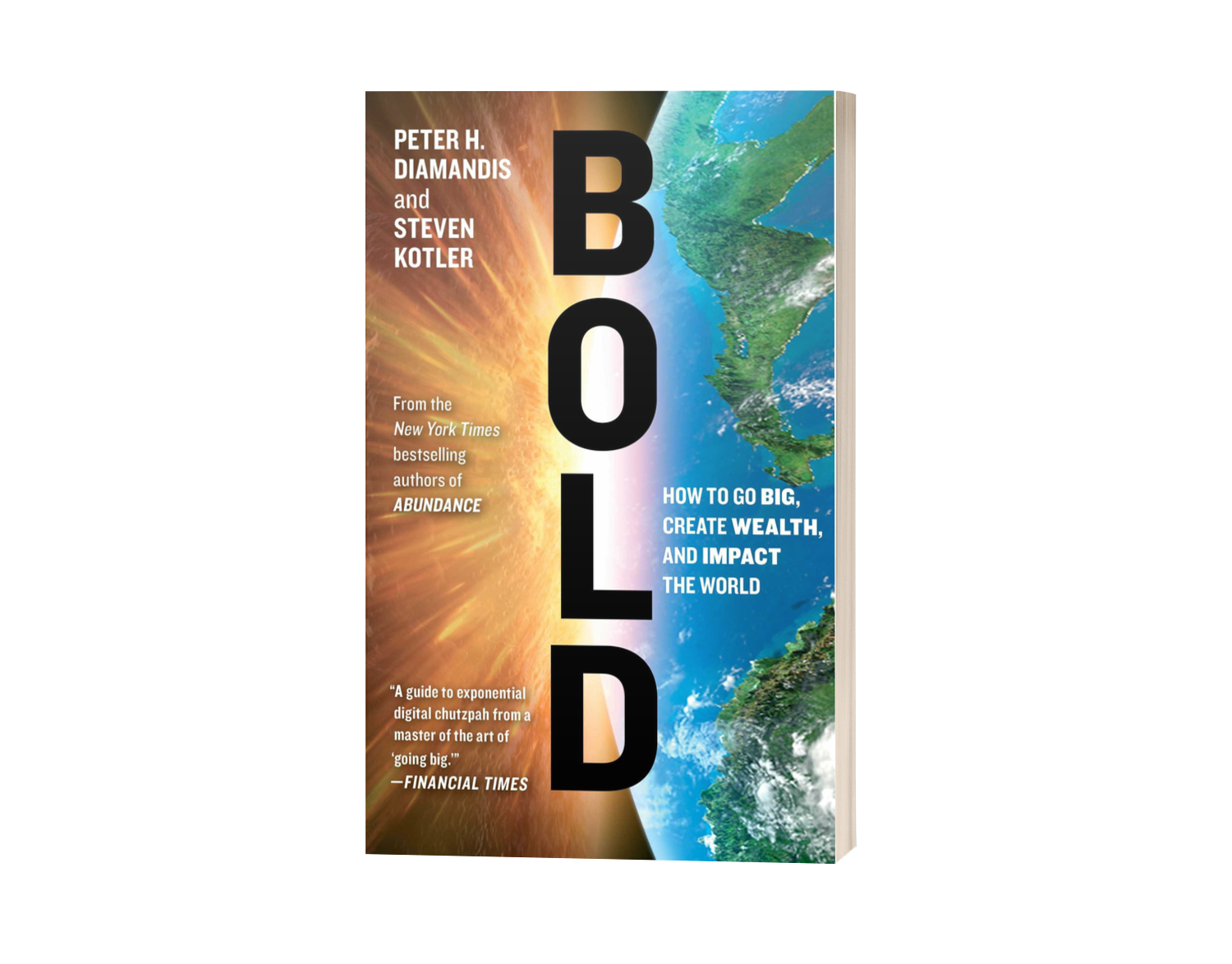 Bold
By: Peter Diamandis
"A visionary roadmap for people who believe they can change the world—and invaluable advice about bringing together the partners and technologies to help them do it." —President Bill Clinton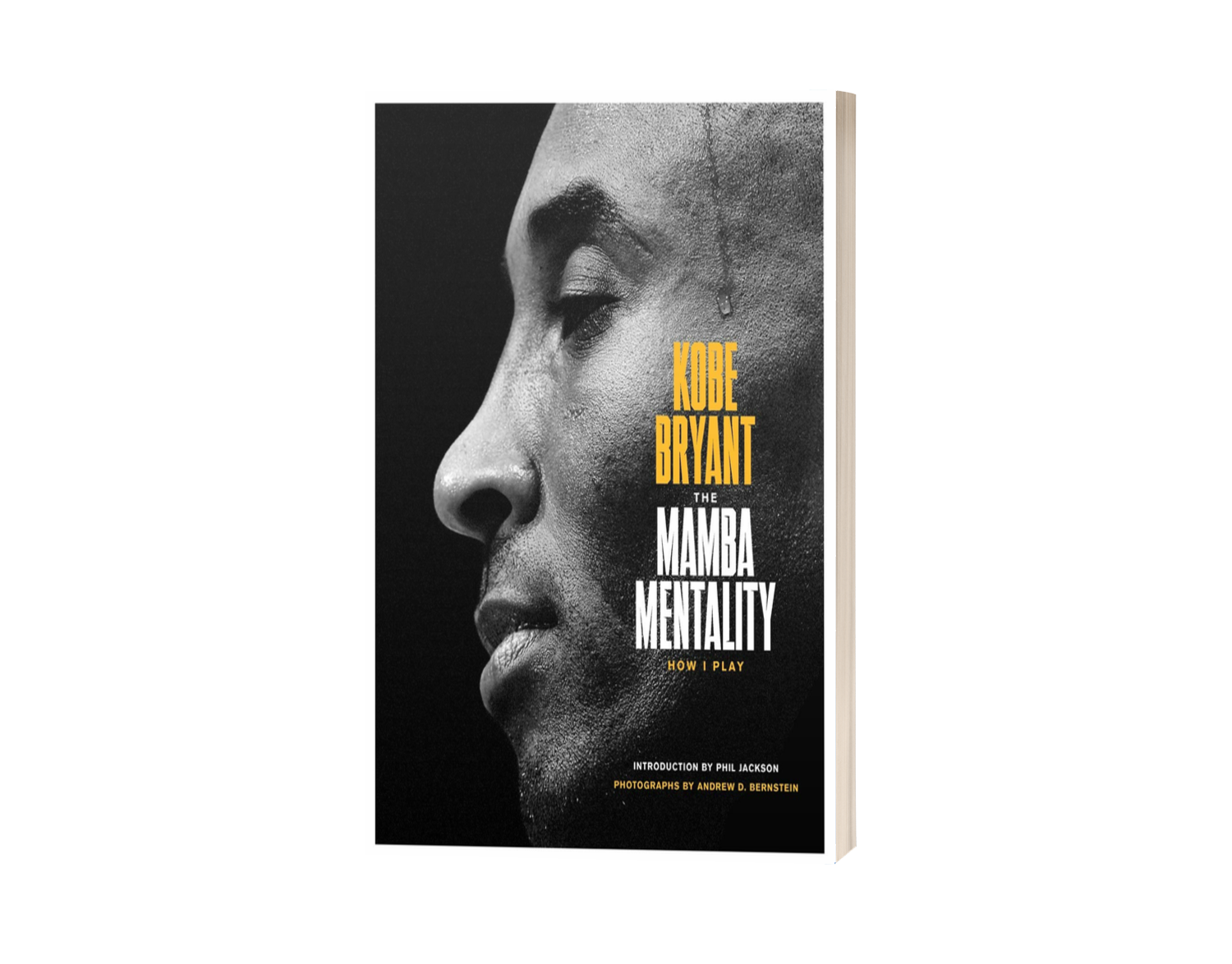 The Mamba Mentality: How I Play
By: Kobe Bryant
In the wake of his retirement from professional basketball, Kobe "The Black Mamba" Bryant decided to share his vast knowledge and understanding…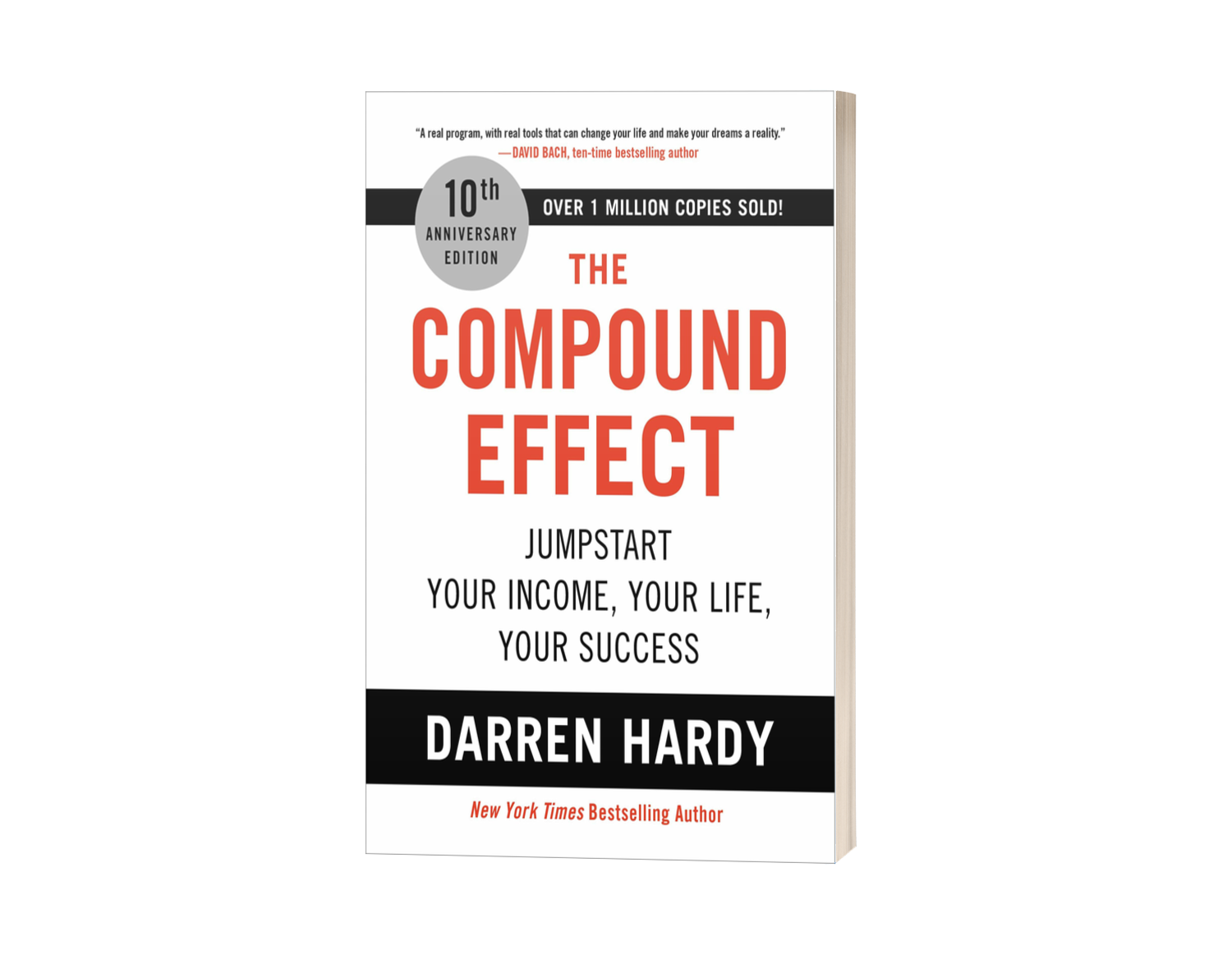 The Compound Effect
By: Darren Hardy
As the central curator of the success media industry for over 25 years, author Darren Hardy has heard it all, seen it all, and tried most of it. This book reveals the core principles that drive success.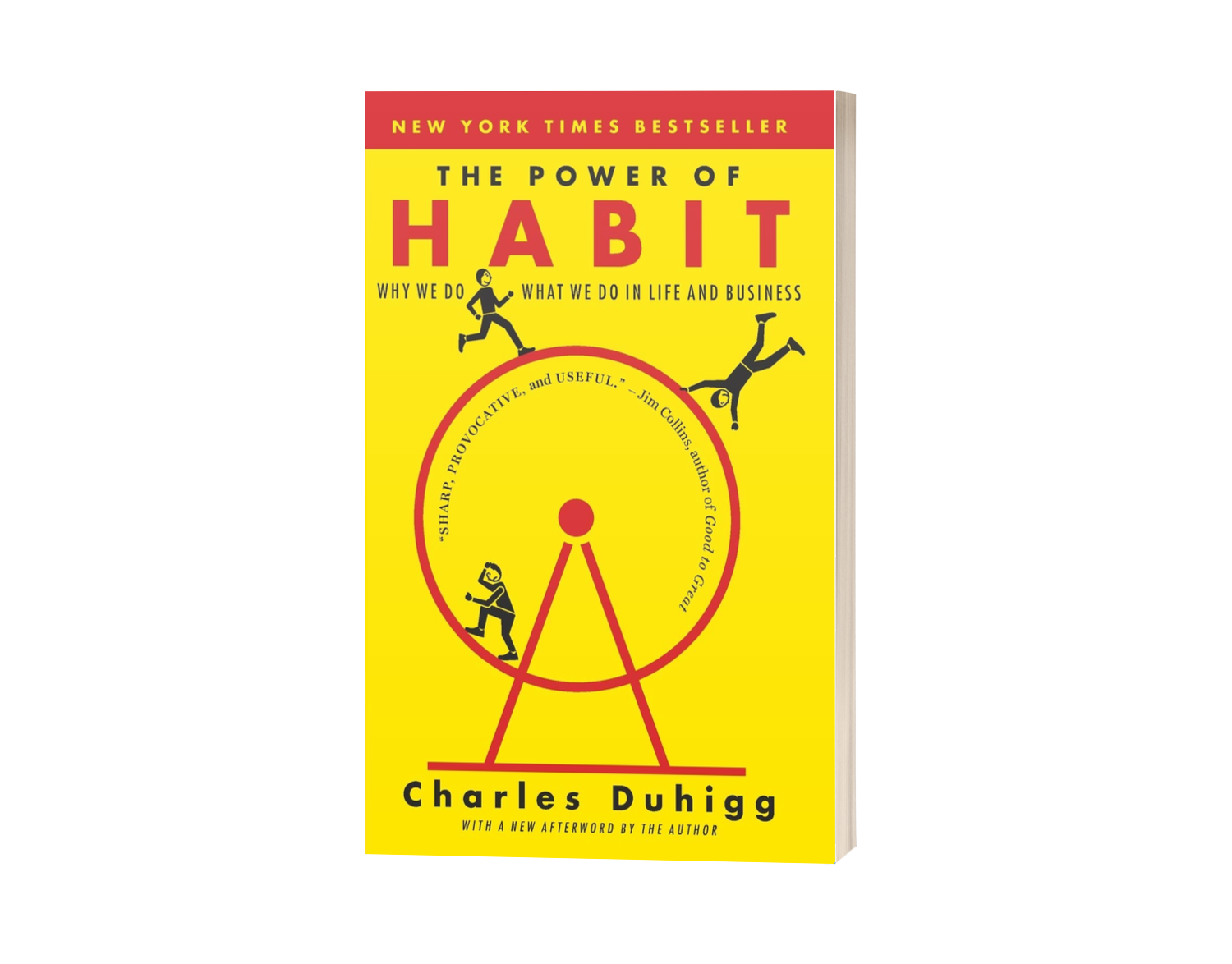 The Power of Habit
By: Charles Duhigg
In The Power of Habit, award-winning business reporter Charles Duhigg takes us to the thrilling edge of scientific discoveries that explain why habits exist and how they can be changed.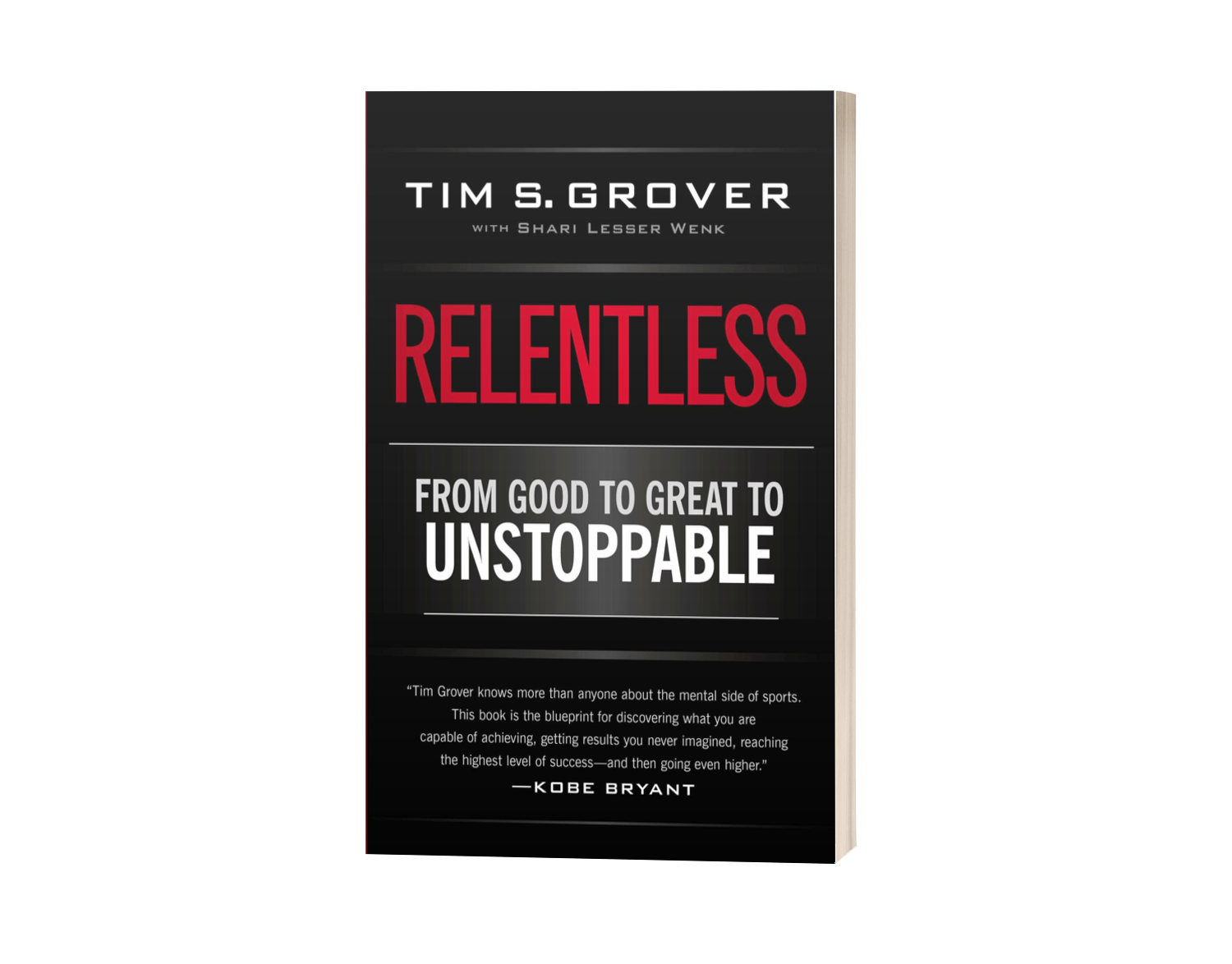 Relentless: From Good to Great to Unstoppable
By: Tim Grover
Direct, blunt, and brutally honest, Grover breaks down what it takes to be unstoppable: you keep going when everyone else is giving up, you thrive under pressure, you never let your emotions make you weak.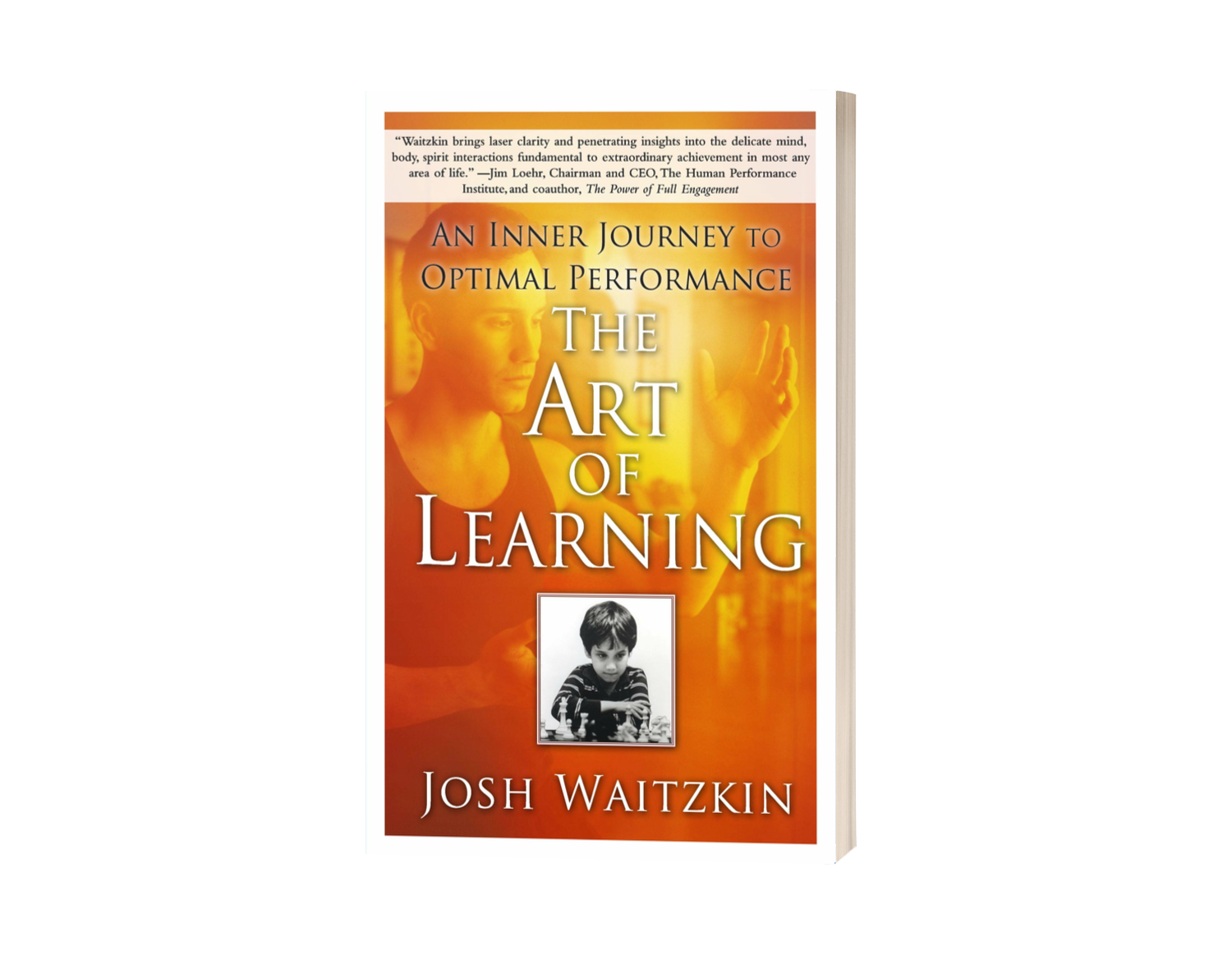 The Art of Learning: An Inner Journey to Optimal Performance.
By: Josh Waitzkin
In his riveting new book, The Art of Learning, Waitzkin tells his remarkable story of personal achievement and shares the principles of learning and performance that have propelled him to the top—twice.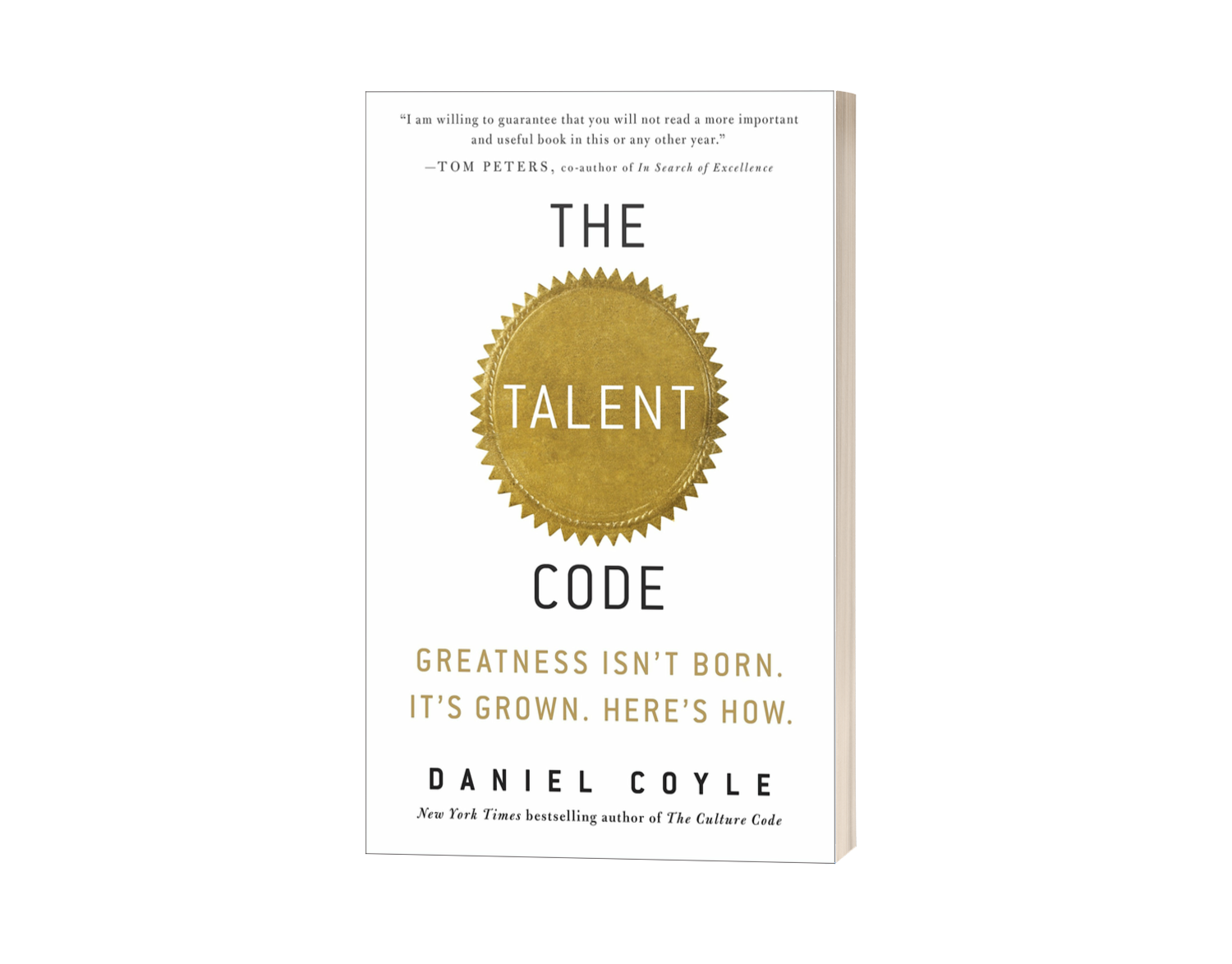 The Talent Code
By: Dalai Lama
What is the secret of talent? How do we unlock it? In this groundbreaking work, journalist and New York Times bestselling author Daniel Coyle provides…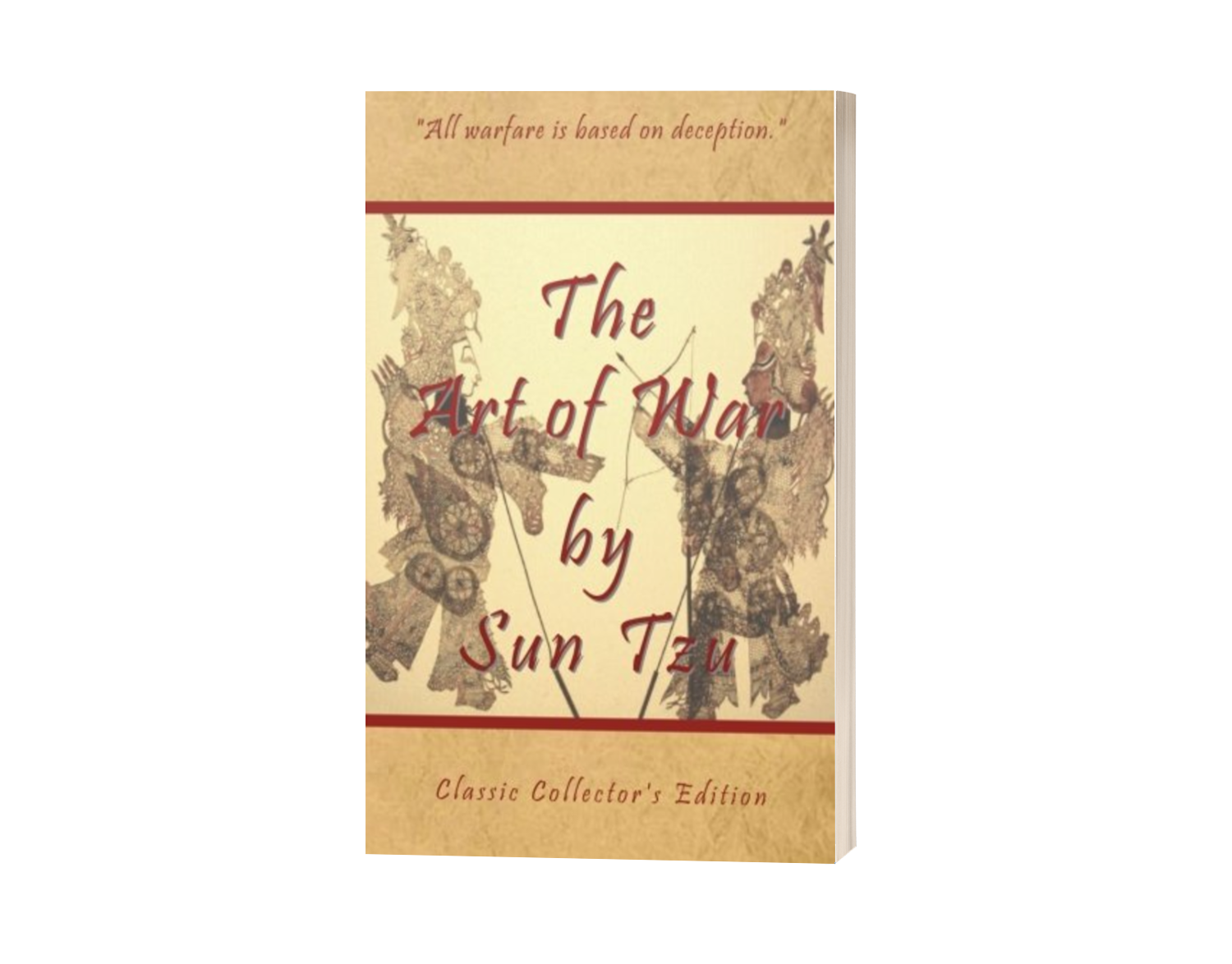 The War of Art
By: Steven Pressfield
A succinct, engaging, and practical guide for succeeding in any creative sphere, The War of Art is nothing less than Sun-Tzu for the soul.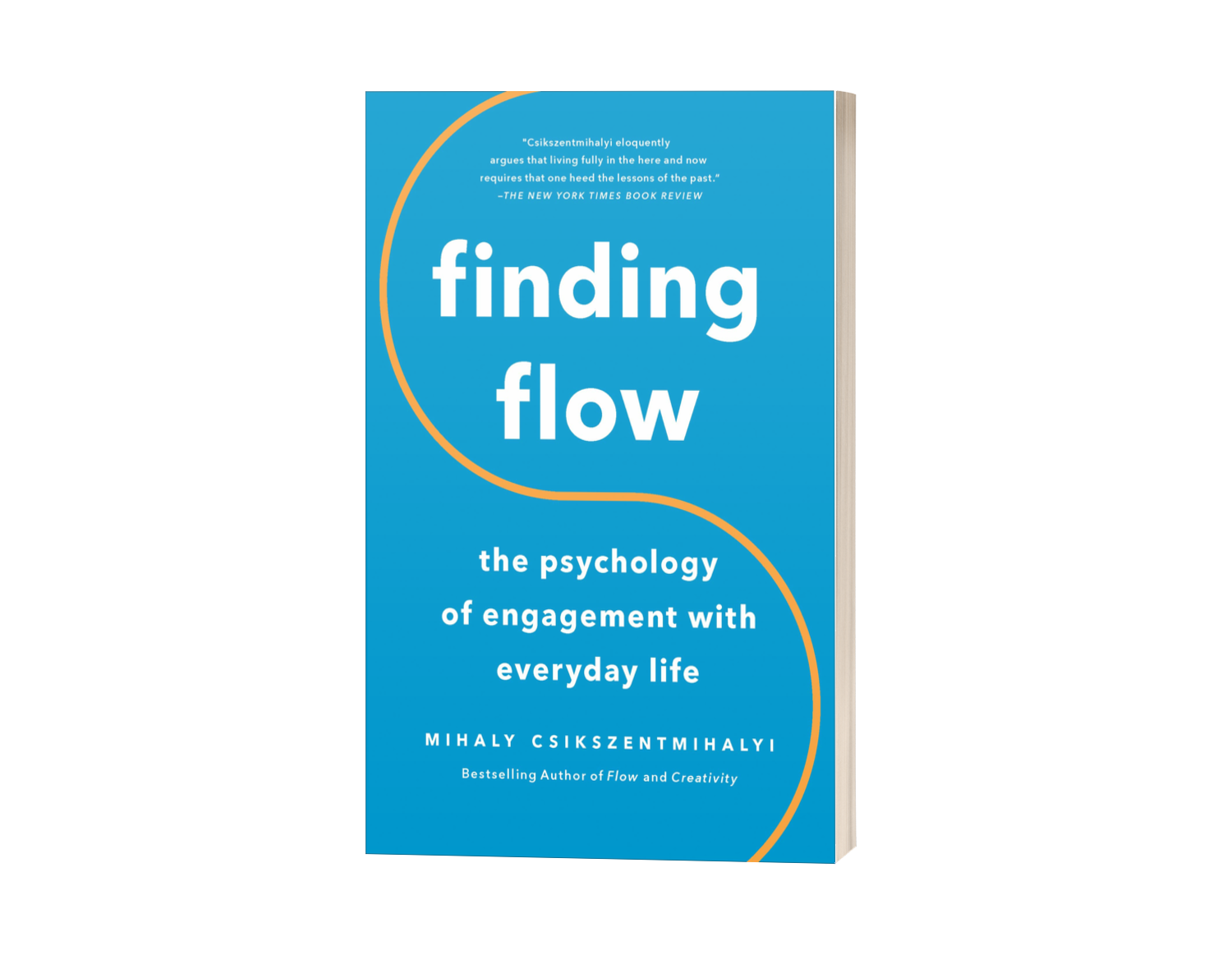 Finding Flow: The Psychology of Engagement with Everyday Life
By: 
What makes a good life? Is it money? An important job? Leisure time? Mihaly Csikszentmihalyi believes our obsessive focus on such measures has led us astray.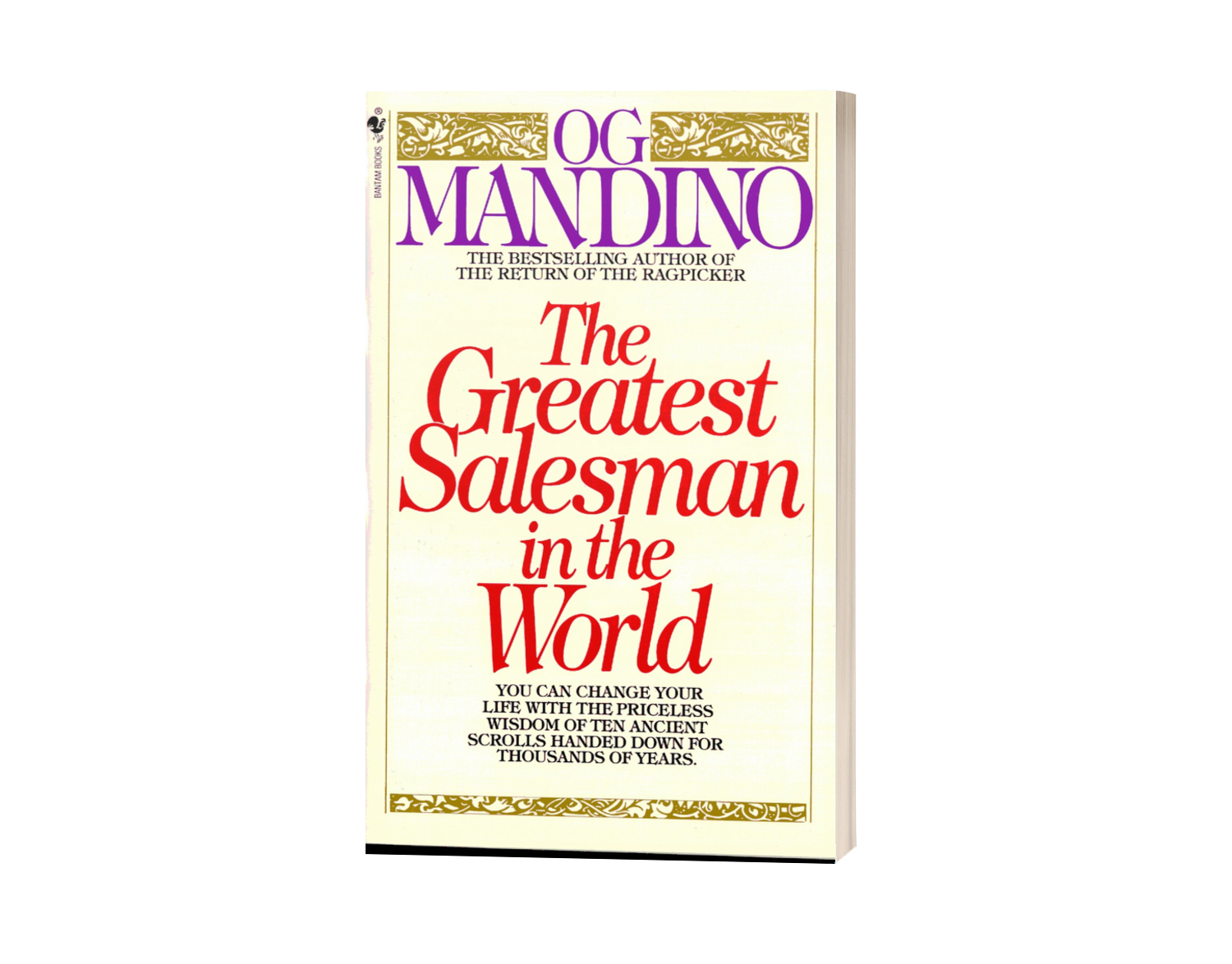 The Greatest Salesman in the World
By: Og Mandino
"Every sales manager should read The Greatest Salesman in the World. It is a book to keep at the bedside, or on the living room table—a book to dip into as needed, to browse in now and then, to…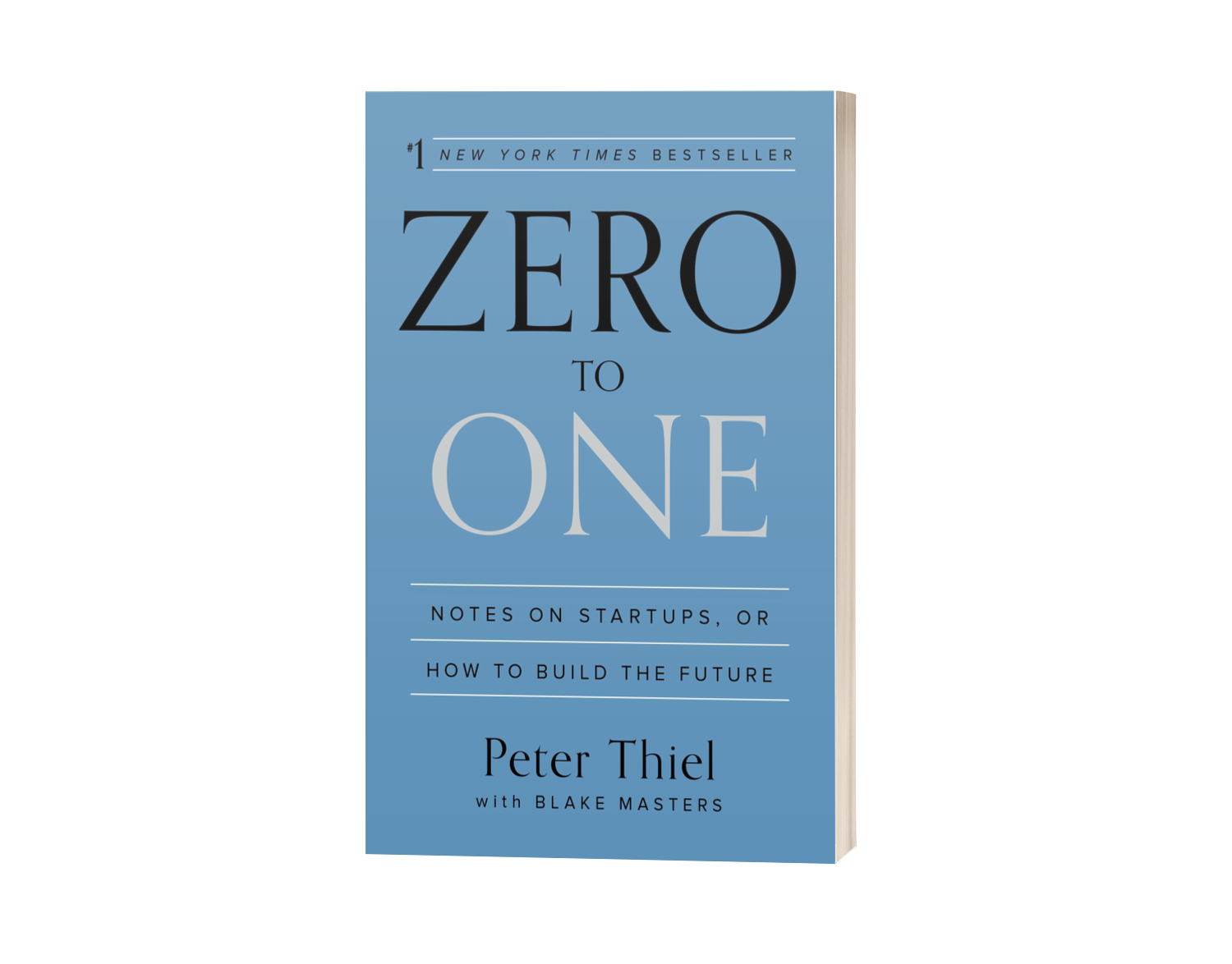 Zero to One: Notes on Startups, or How to Build the Future
By: Peter Thiel
The great secret of our time is that there are still uncharted frontiers to explore and new inventions to create. In Zero to One, legendary entrepreneur and investor Peter Thiel shows how we can find singular ways to create those new things.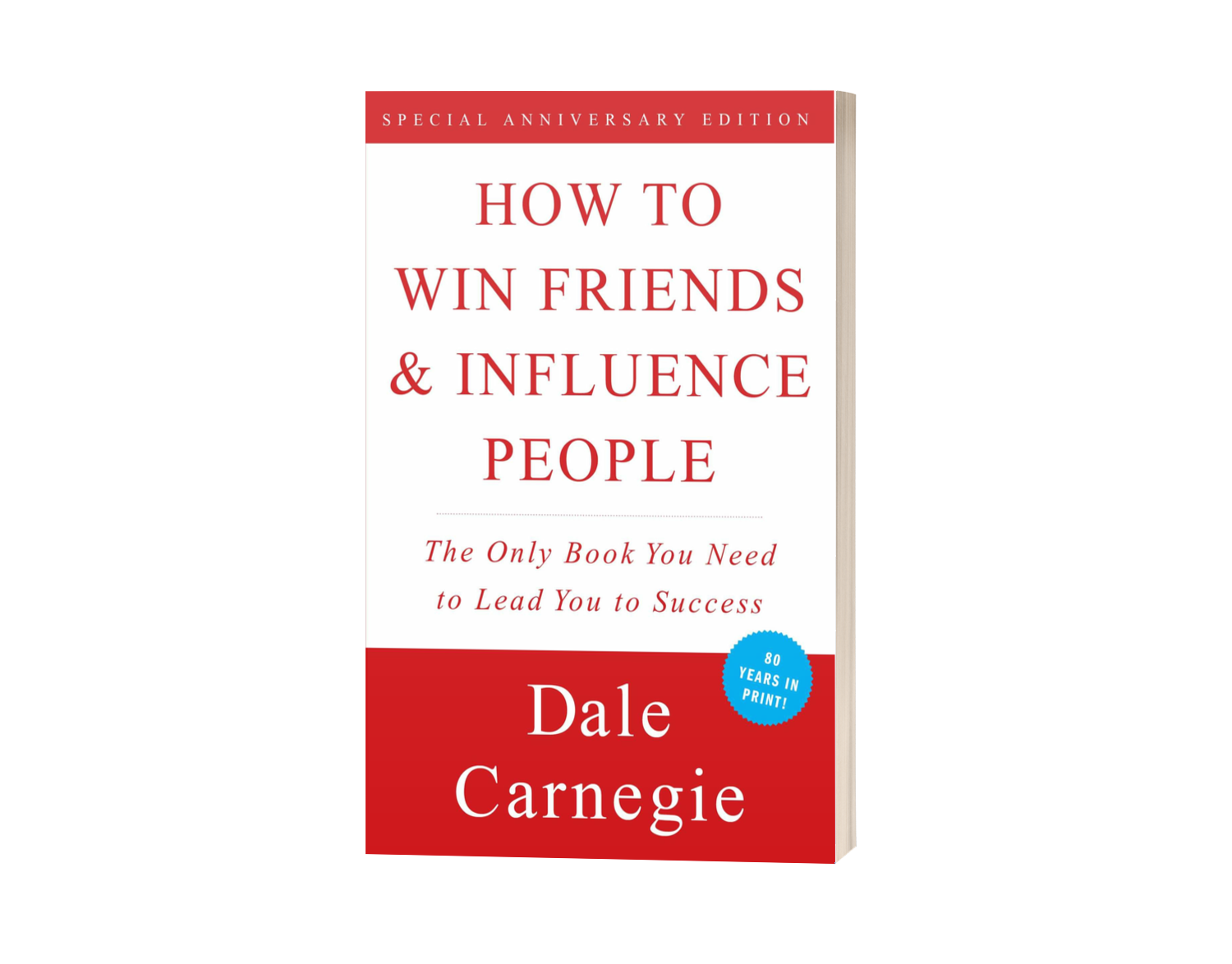 How to Win Friends and Influence People
By: Peter Diamandis
Dale Carnegie's rock-solid, time-tested advice has carried countless people up the ladder of success in their business and personal lives.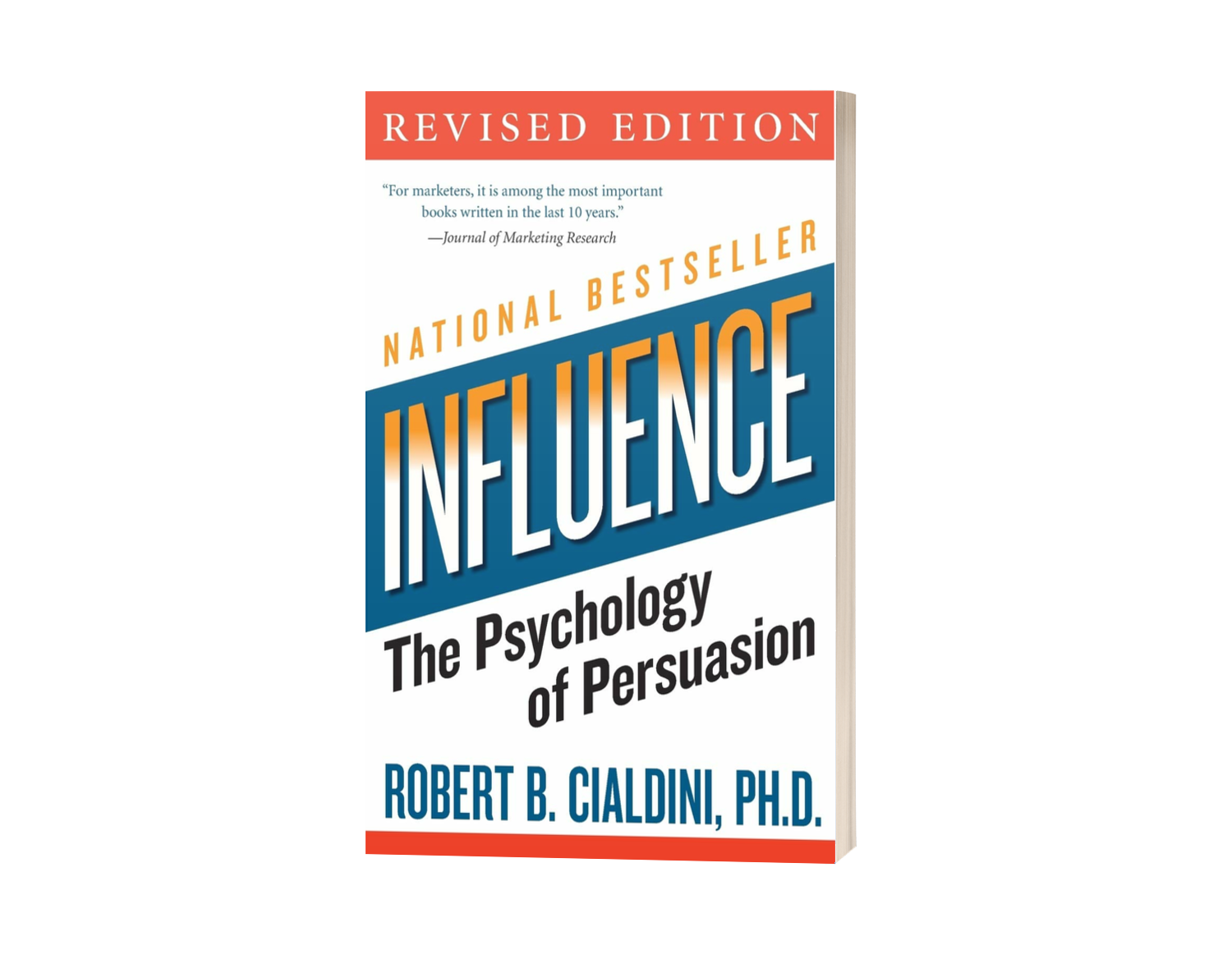 Influence: The Psychology of Persuasion
By: Robert B. Cialdini
In this highly acclaimed New York Times bestseller, Dr. Robert B. Cialdini—the seminal expert in the field of influence and persuasion—explains the psychology of why people say yes and how to apply…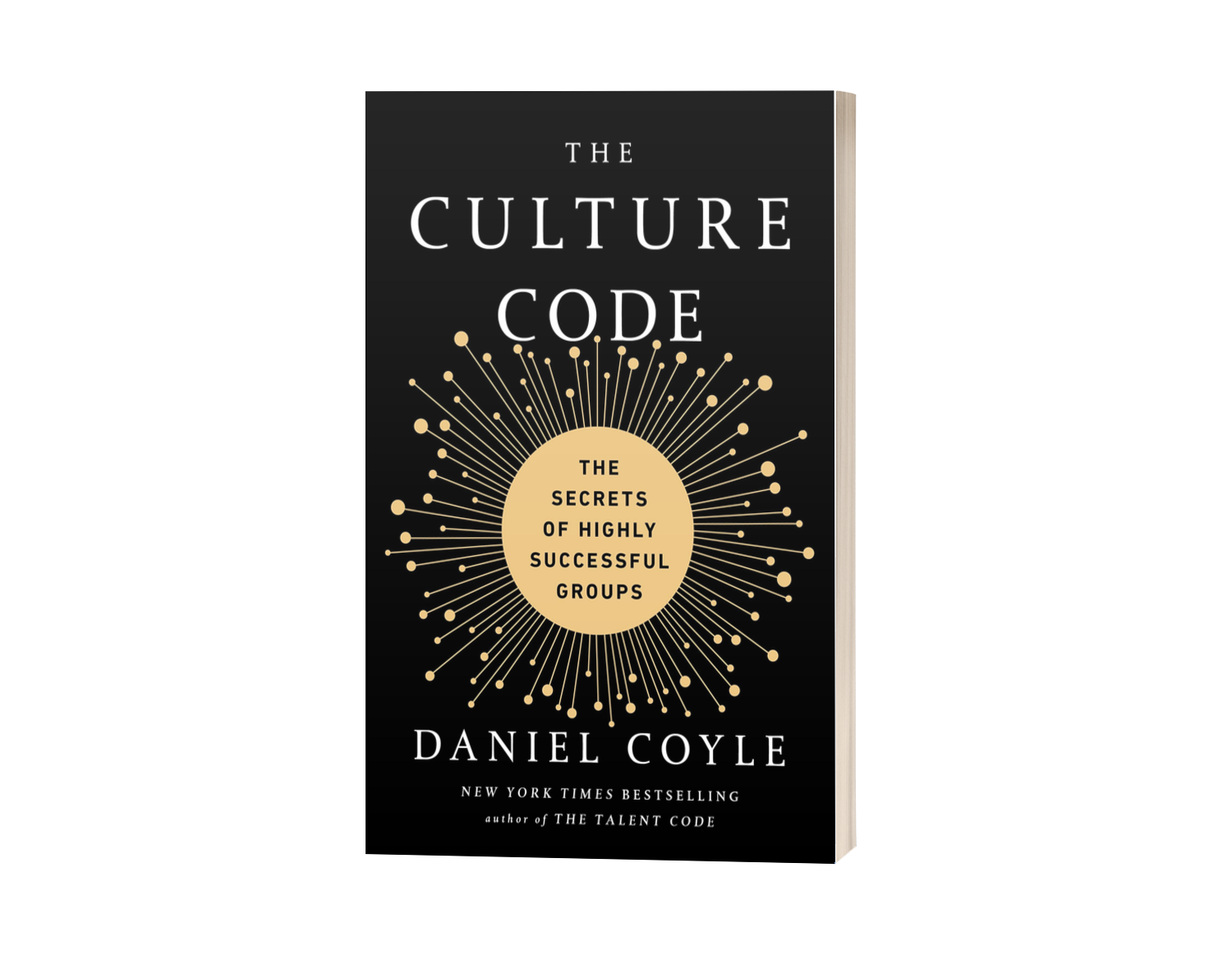 The Culture Code: The Secrets of Highly Successful Groups
By: Daniel Coyle
Where does great culture come from? How do you build and sustain it in your group, or strengthen a culture that needs fixing?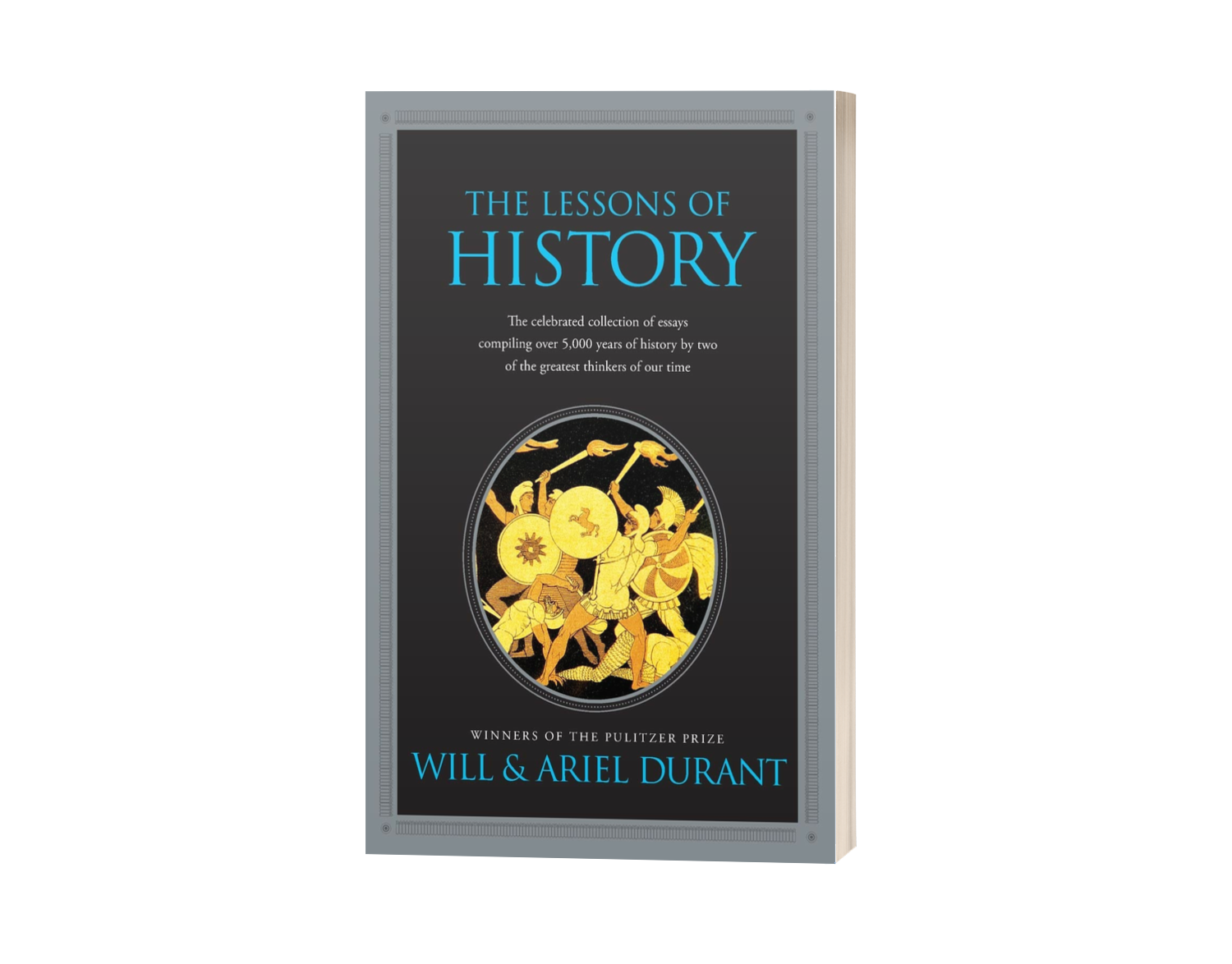 The Lessons of History
By: Will Durant
With their accessible compendium of philosophy and social progress, the Durants take us on a journey through history, exploring the possibilities and limitations of humanity over time.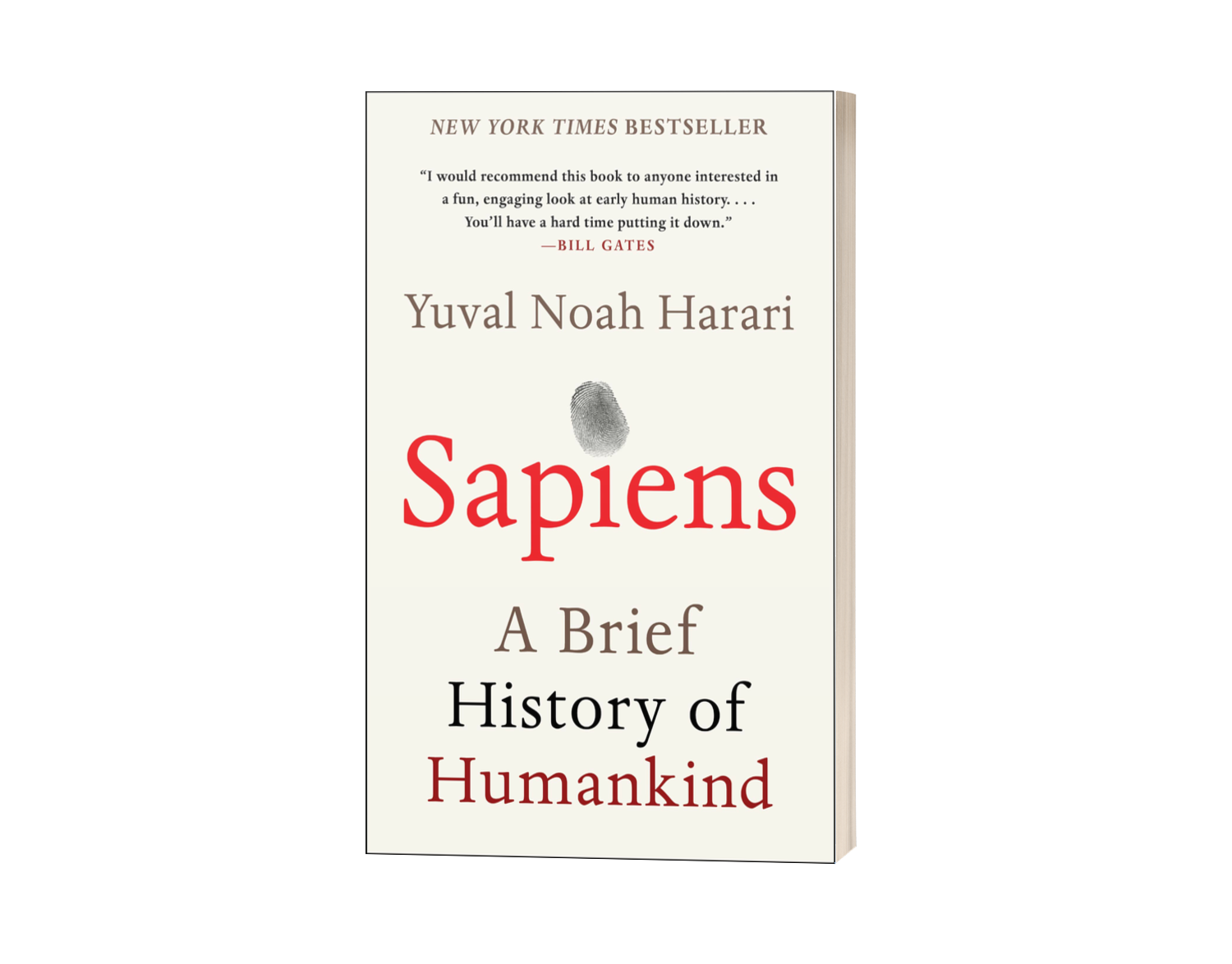 Sapiens
By: Yuval Noah Harari
From a renowned historian comes a groundbreaking narrative of humanity's creation and evolution—a #1 international bestseller—that explores the ways in which biology and history have defined us…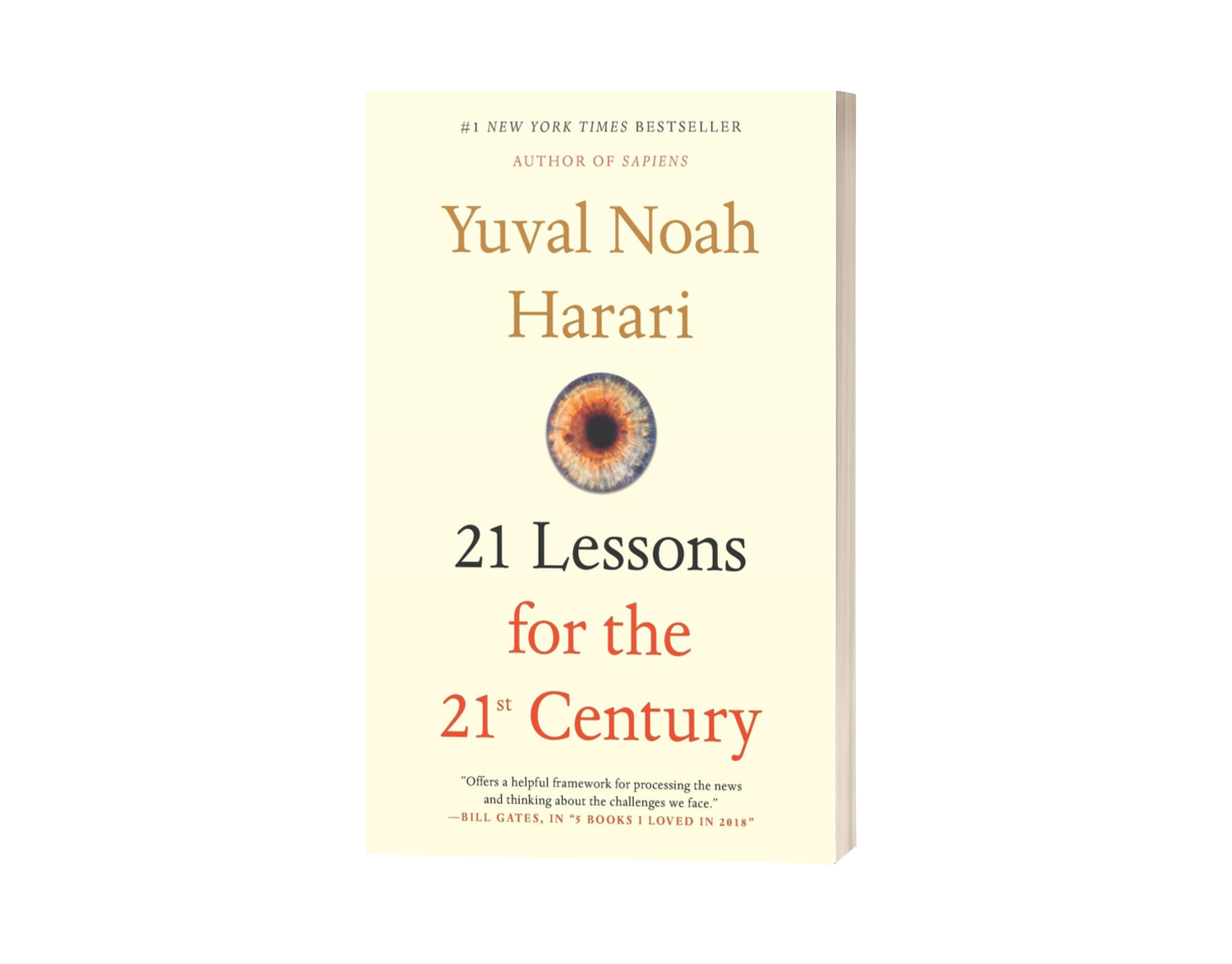 21 Lessons for the 21st Century
By: Yuval Noah Harari
How do computers and robots change the meaning of being human? How do we deal with the epidemic of fake news? Are nations and religions still relevant? What should we teach our children?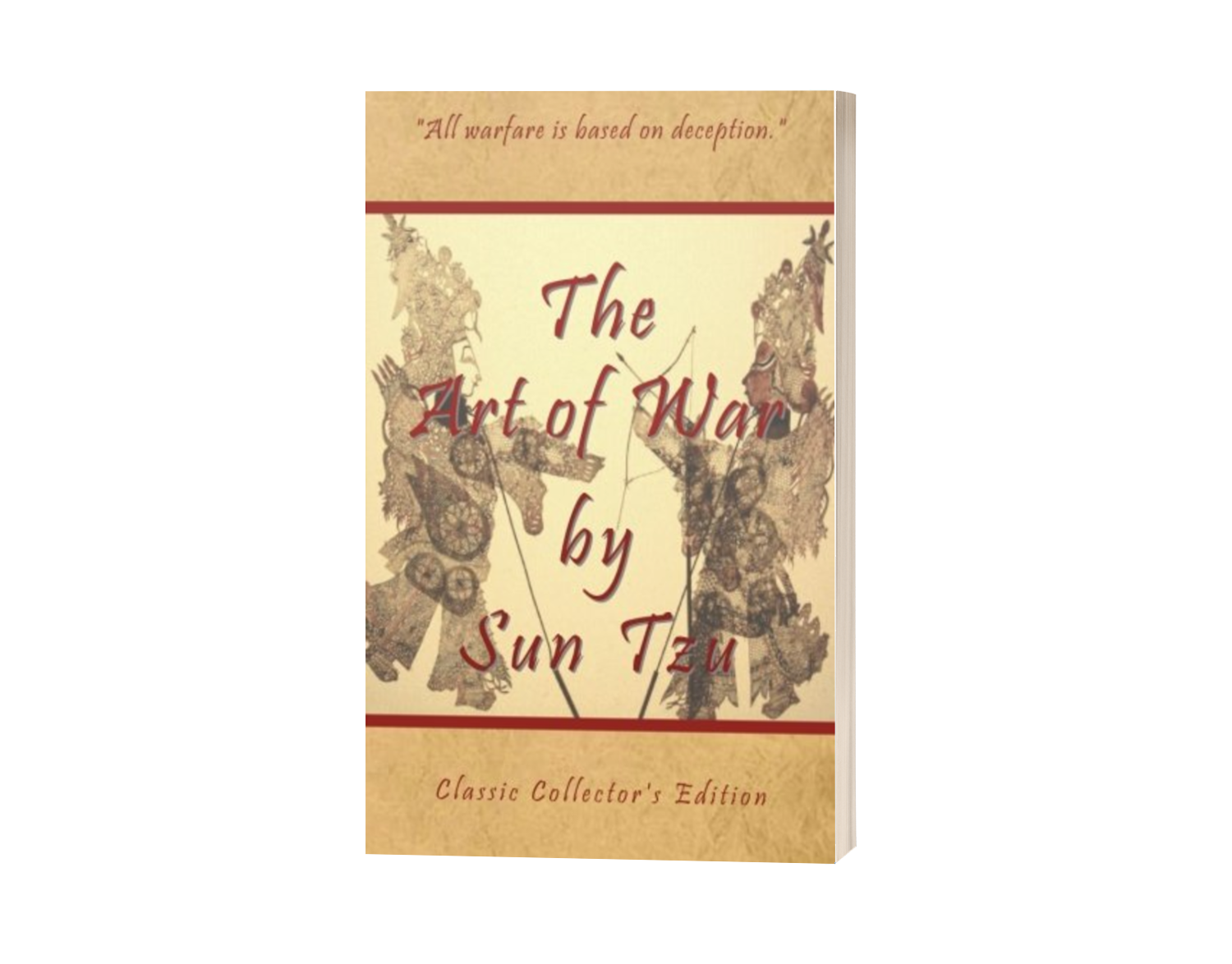 The Art of War
By: Sun Tzu
This collectible edition of "The Art of War by Sun Tzu" presents these timeless instructions regarding military strategy and managing conflict in two complete versions, with over 260 pages of content.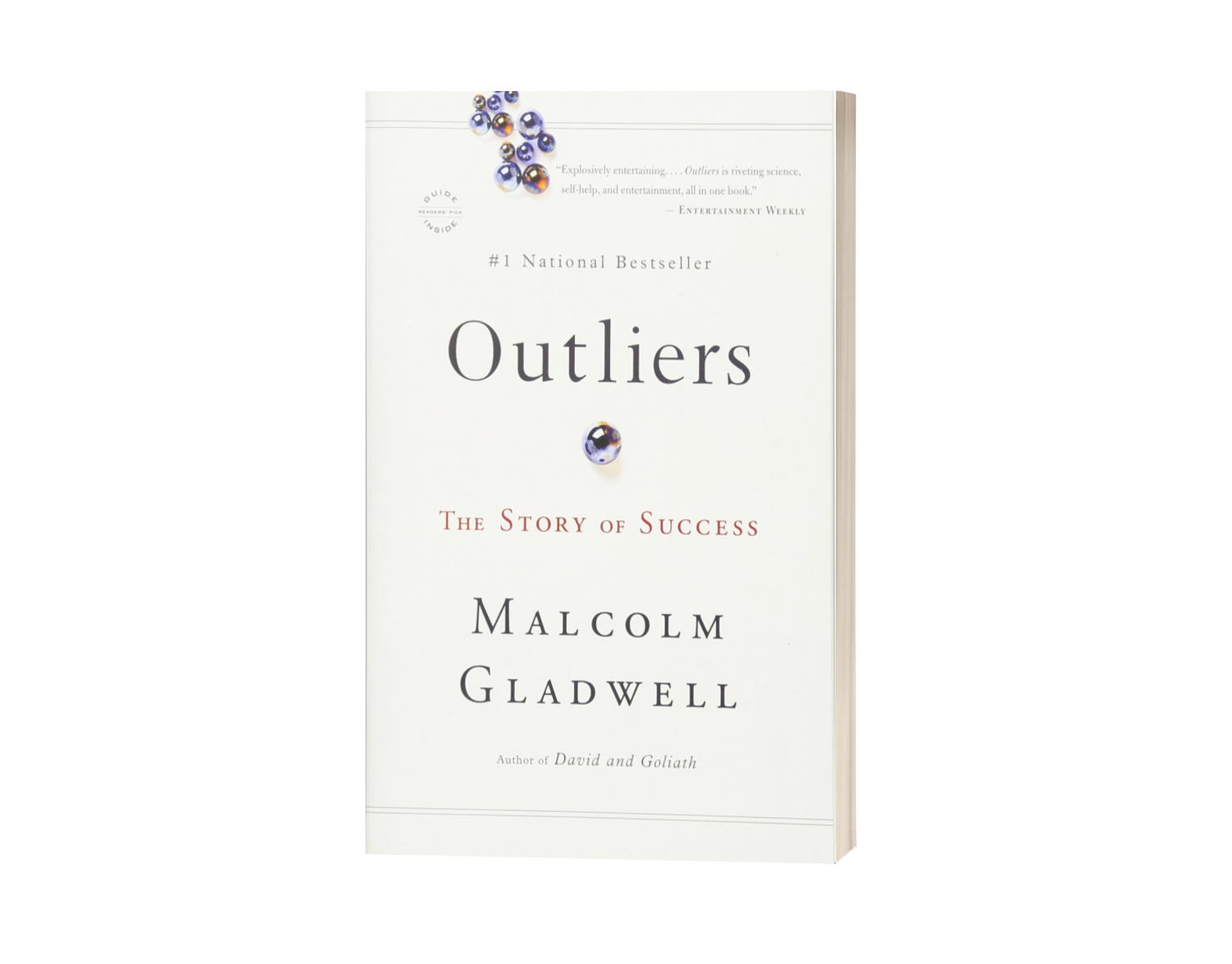 Outliers
By: Malcolm Gladwell
In this stunning new book, Malcolm Gladwell takes us on an intellectual journey through the world of "outliers"–the best and the brightest, the most famous and the most successful.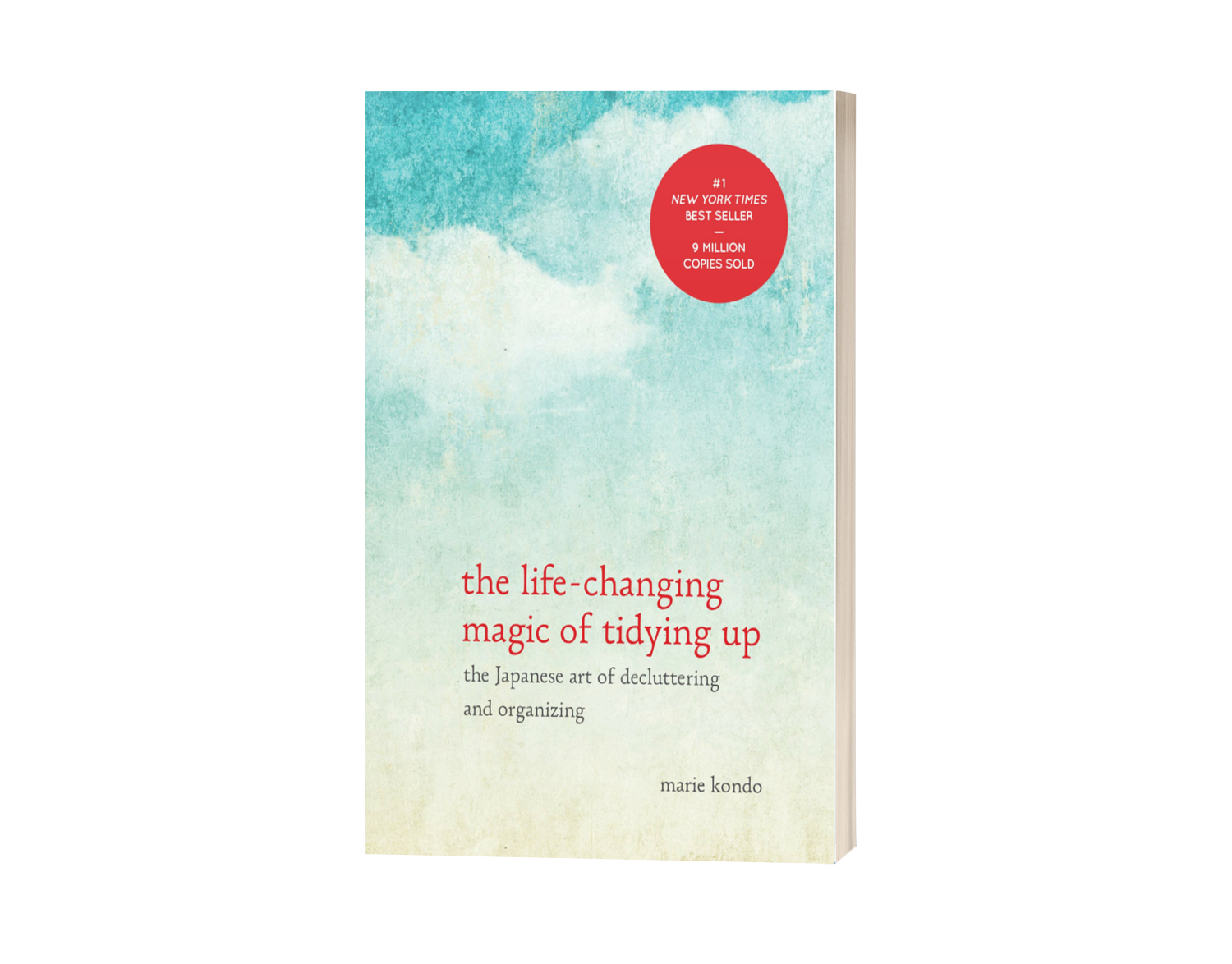 The Life-Changing Magic of Tidying-Up
By: 
Impossible? A common response and not surprising, considering that almost everyone has experienced a rebound effect at least once, if not multiple times…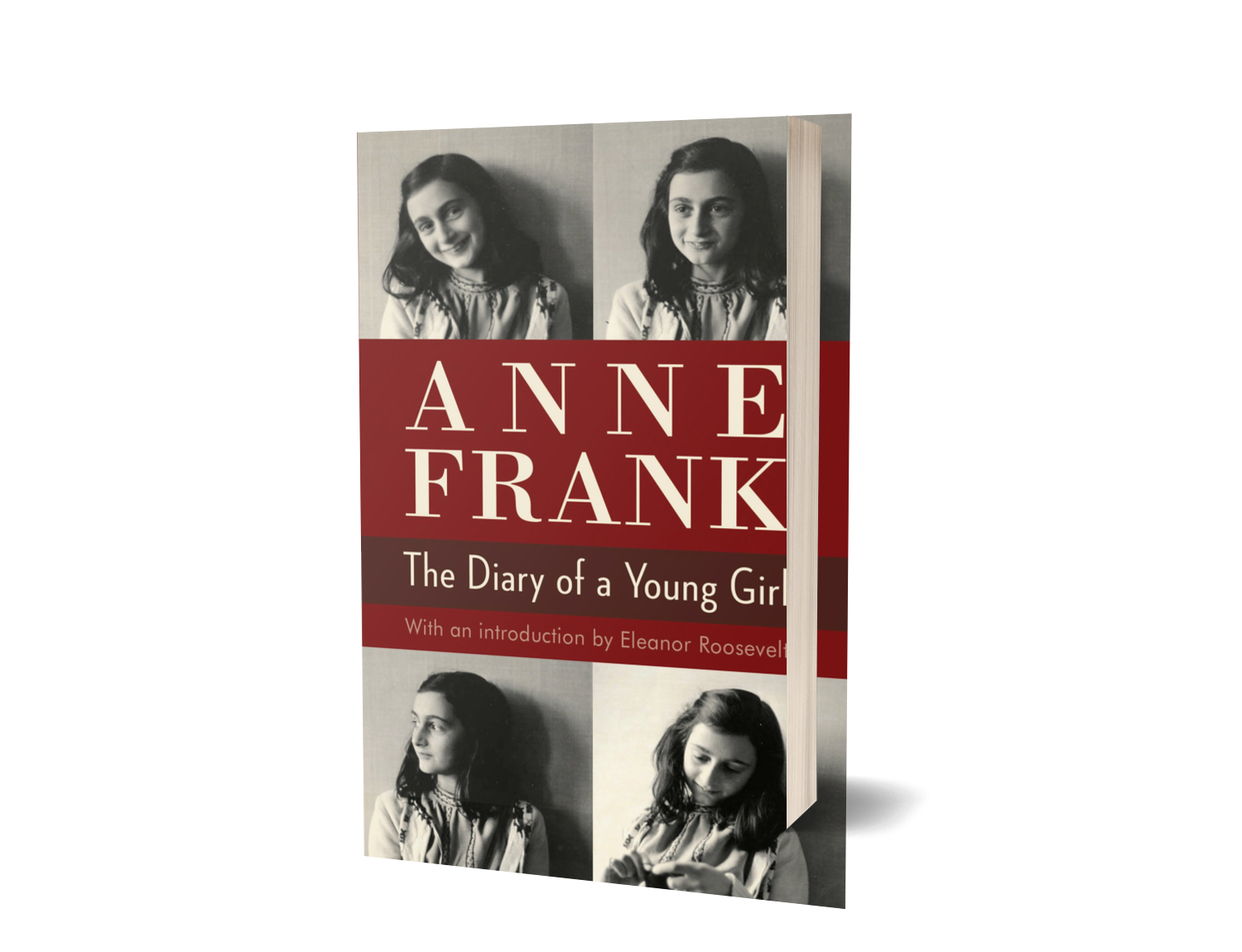 The Diary of a Young Girl
By: Anne Frank
In 1942, with the Nazis occupying Holland, a thirteen-year-old Jewish girl and her family fled their home in Amsterdam and went into hiding.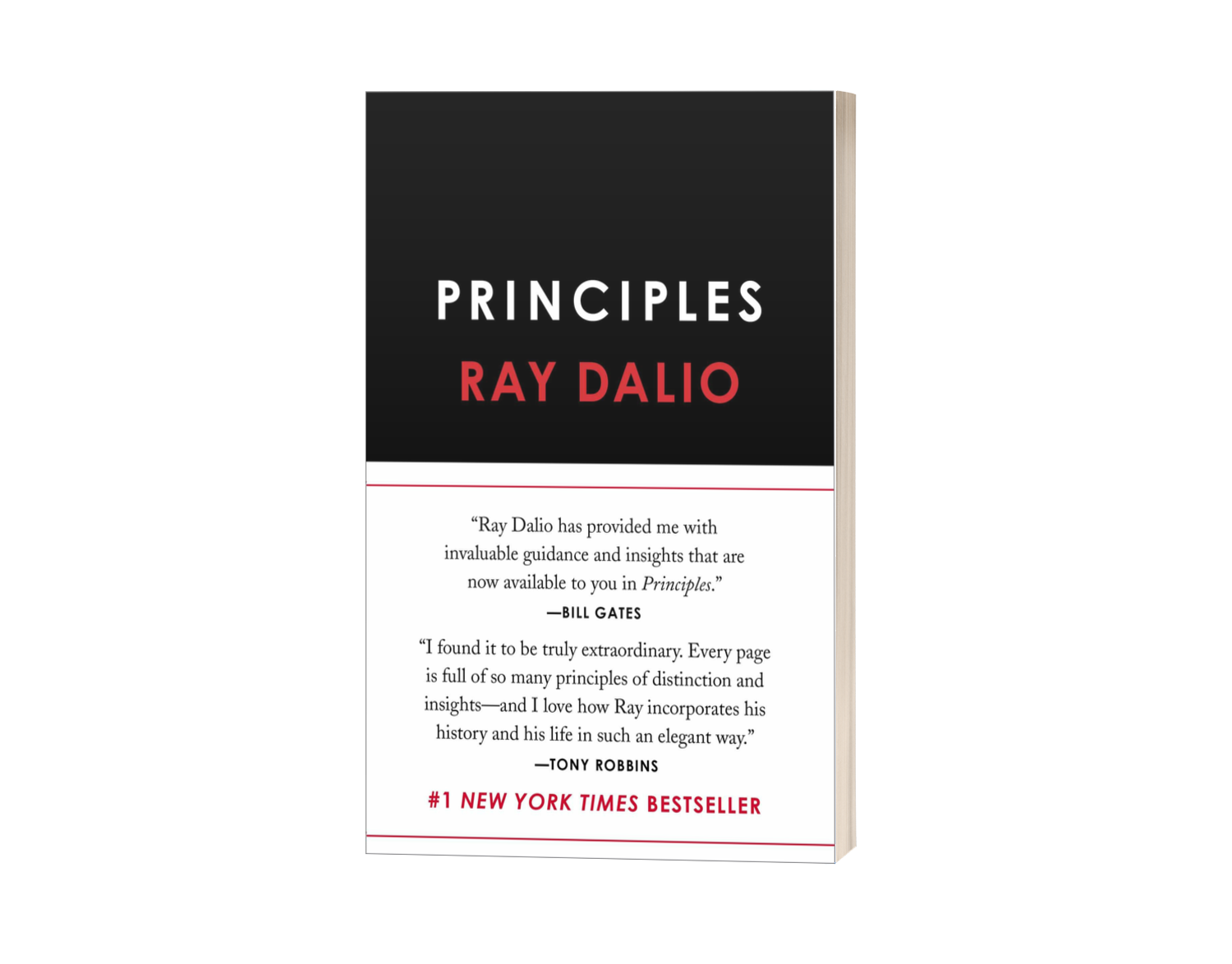 Principles
By: Ray Dalio
In 1975, Ray Dalio founded an investment firm, Bridgewater Associates, out of his two-bedroom apartment in New York City.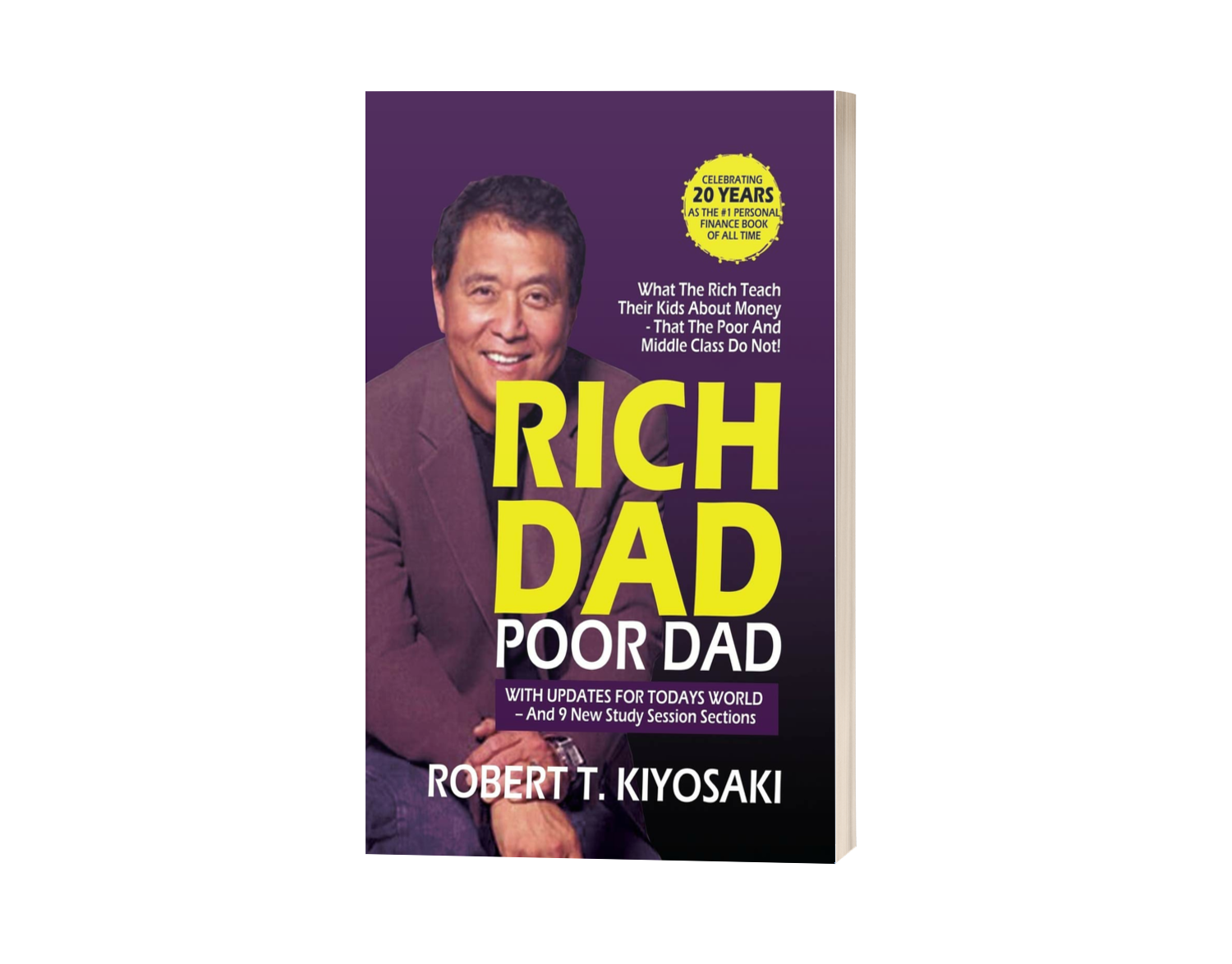 Rich Dad. Poor Dad.
By: Robert T Kiyosaki
The #1 Personal Finance book of all time, Robert Kiyosaki shares the story of his two dad: his real father, whom he calls his poor dad, ' and the father…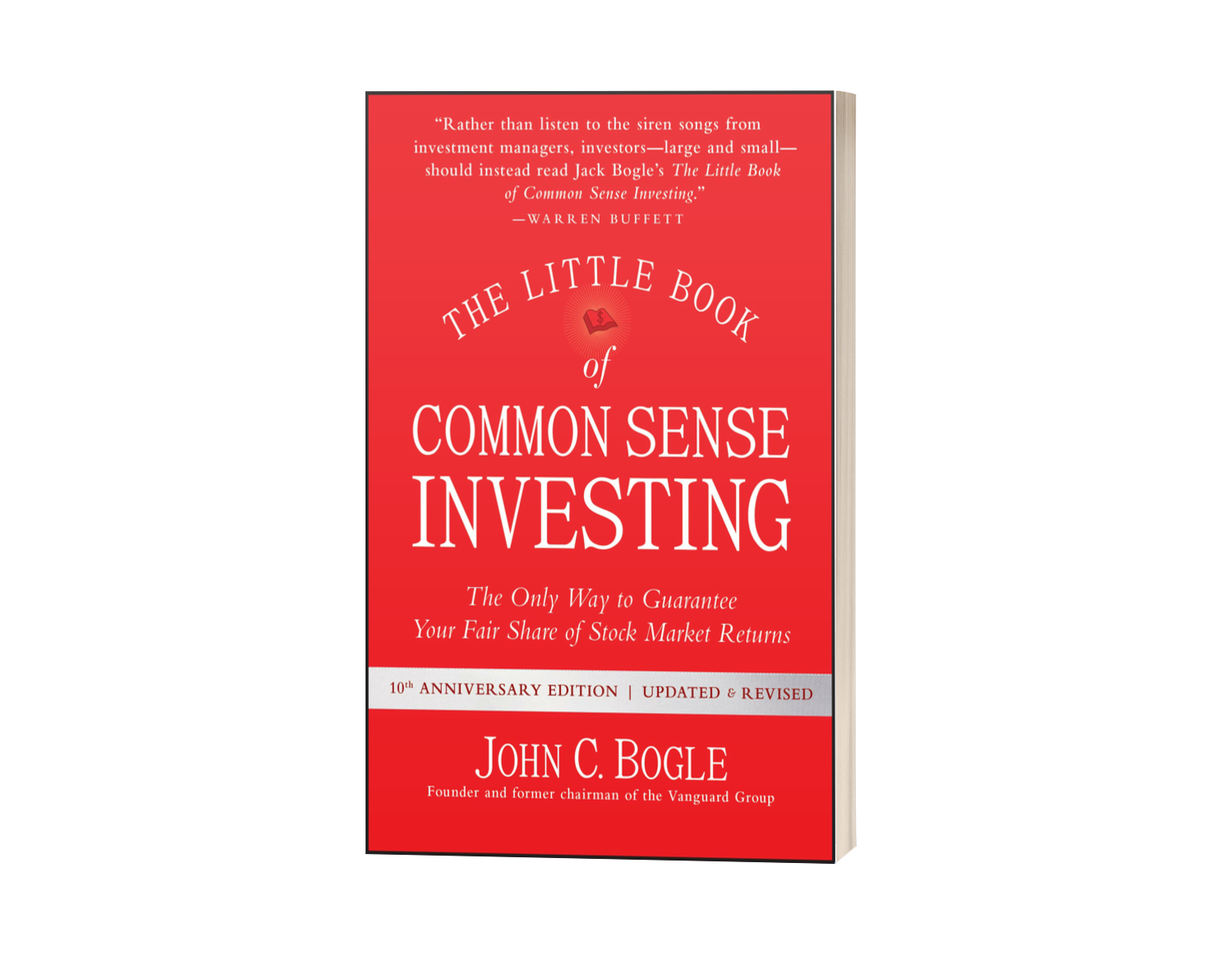 The Little Book of Common Sense Investing
By: John C. Bogle
The Little Book of Common Sense Investing is the classic guide to getting smart about the market. Legendary mutual fund pioneer John C. Bogle reveals his key to getting more out of…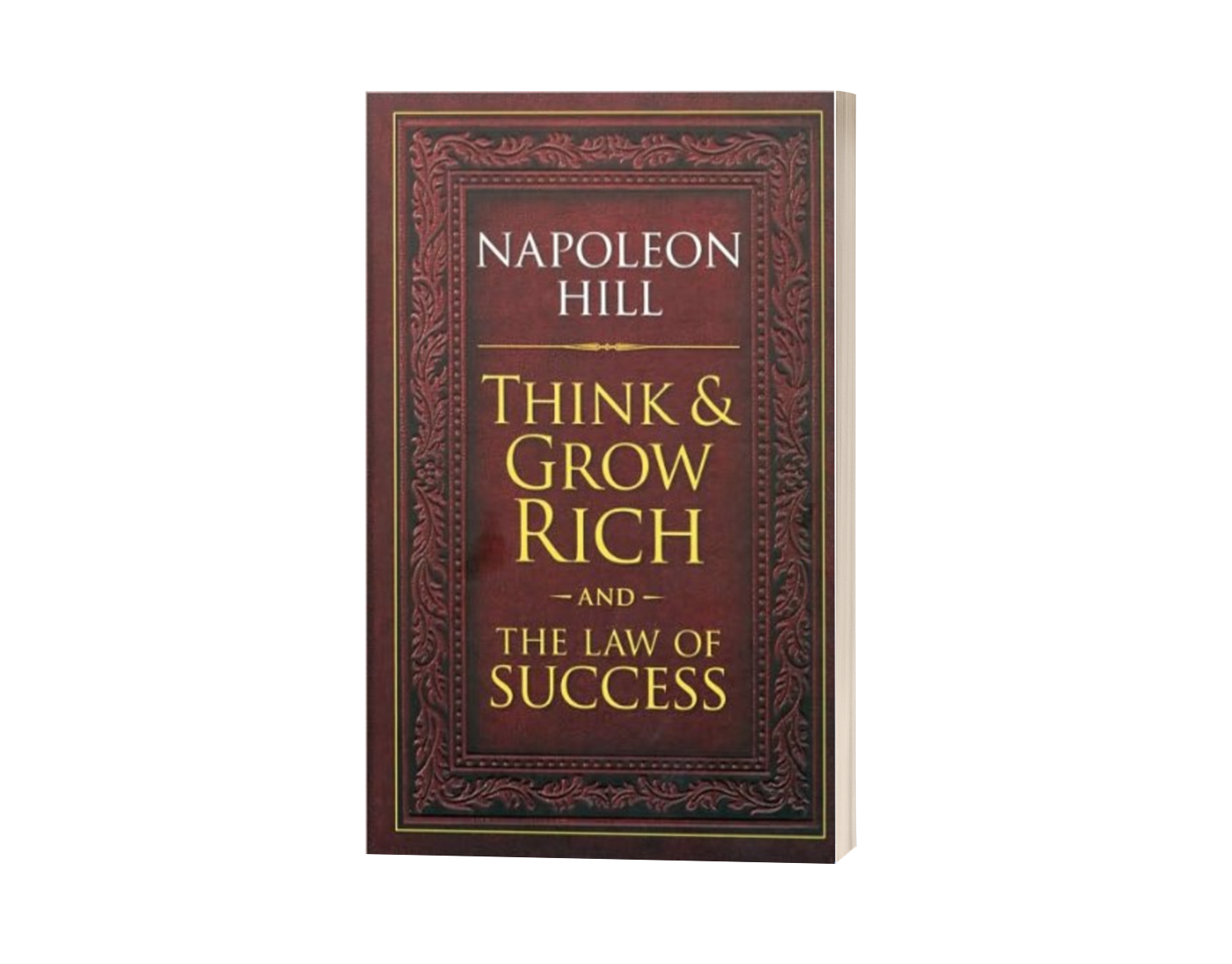 Think and Grow Rich
By: Sun Tzu
Napoleon Hill was born in Wise County, Virginia. He began his writing career at age 13 as a "mountain reporter" for small town newspapers and went on to become America's most beloved motivationa…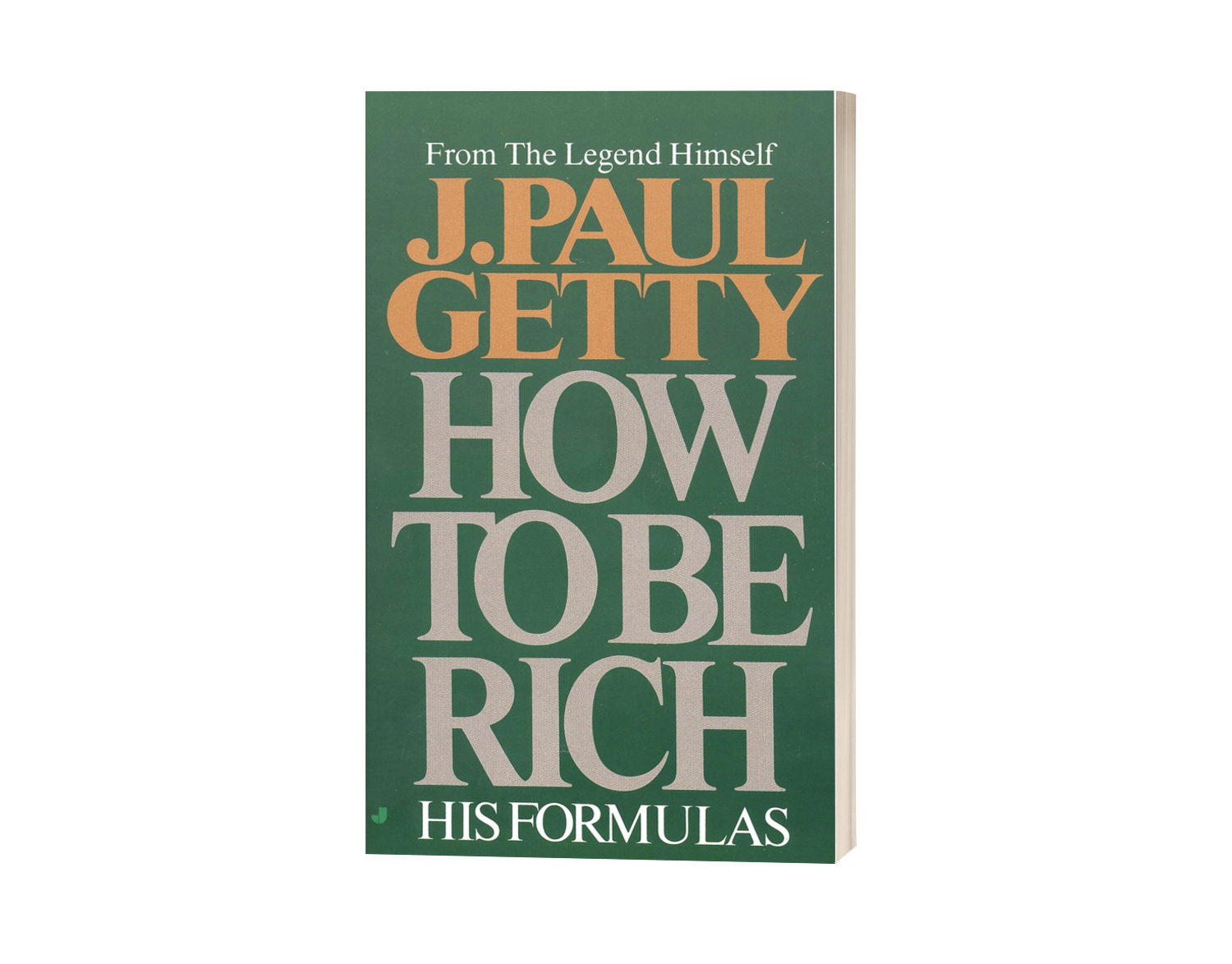 How To Be Rich
By: J. Paul Getty
There are plenty of books on making money by men who haven't made much. But if J. Paul Getty, who Fortune magazine called "the richest man in the world," doesn't know how, who does?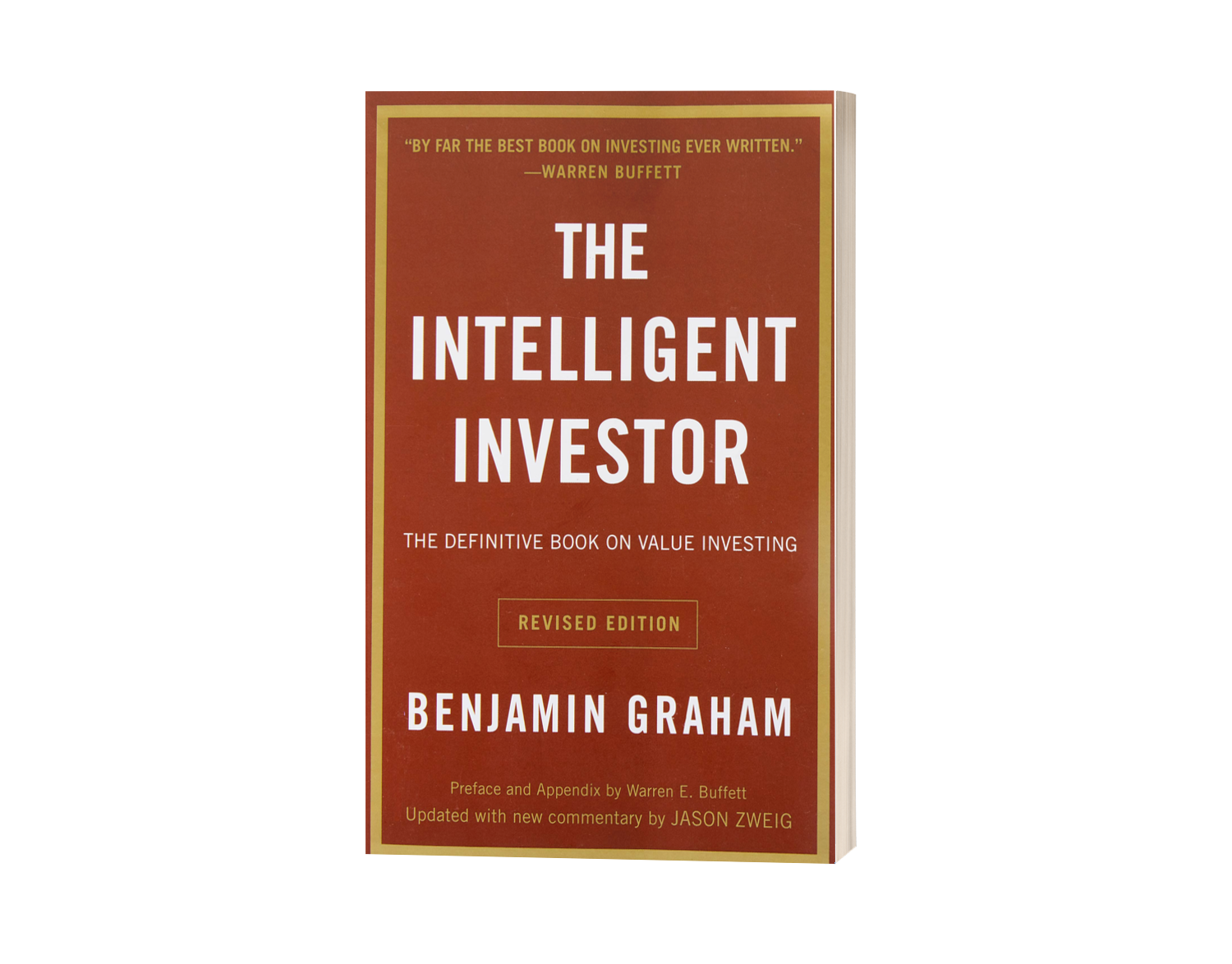 The Intelligent Investor
By: Benjamin Graham, Jason Zweig
The greatest investment advisor of the twentieth century, Benjamin Graham, taught and inspired people worldwide. Graham's philosophy of "value investing"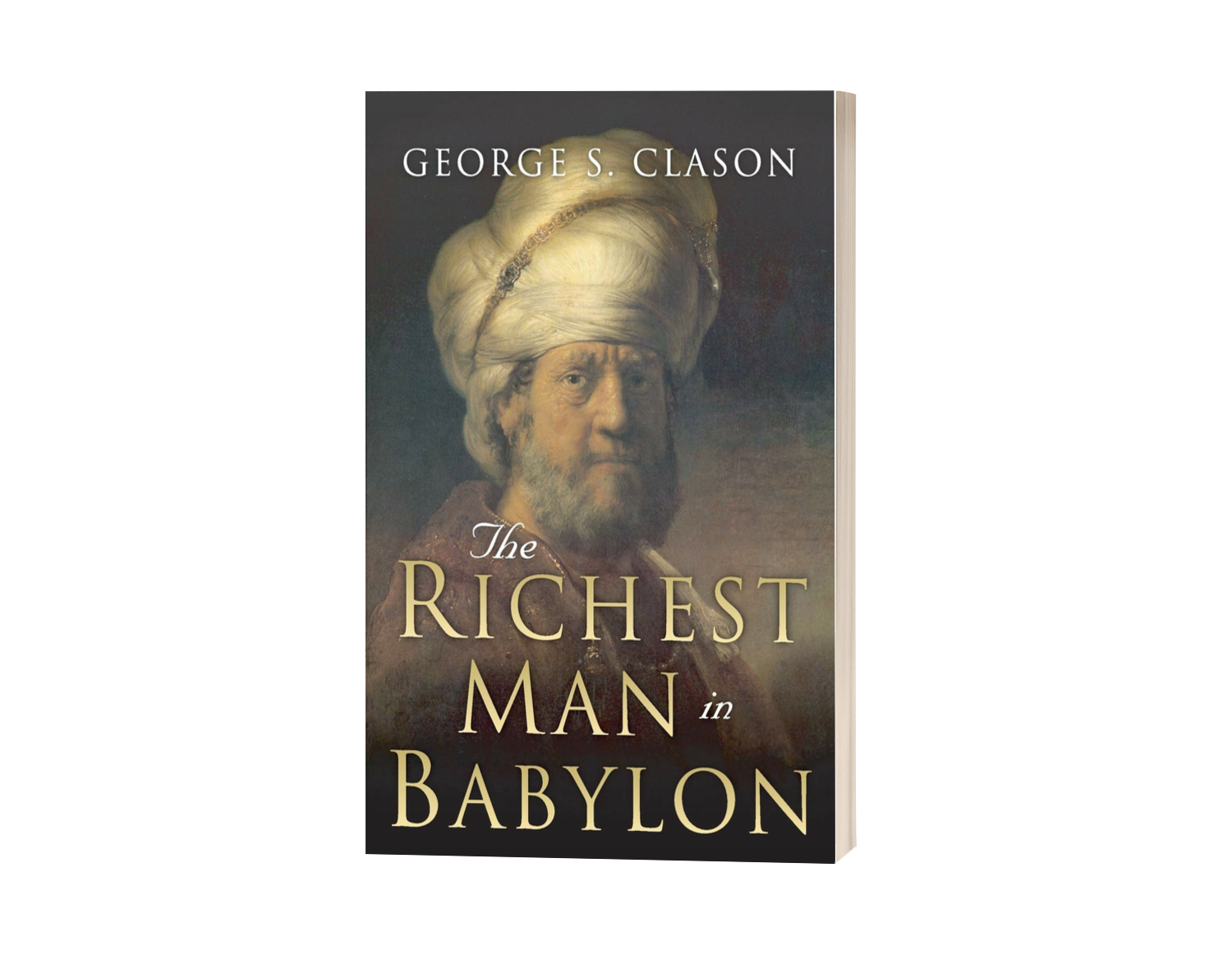 The Richest Man in Babylon
By: George S. Clason
The ancient Babylonians were the first people to discover the universal laws of prosperity. In his classic bestseller, "The Richest Man in Babylon," George S. Clason reveals their secrets for creating, growing, and preserving wealth.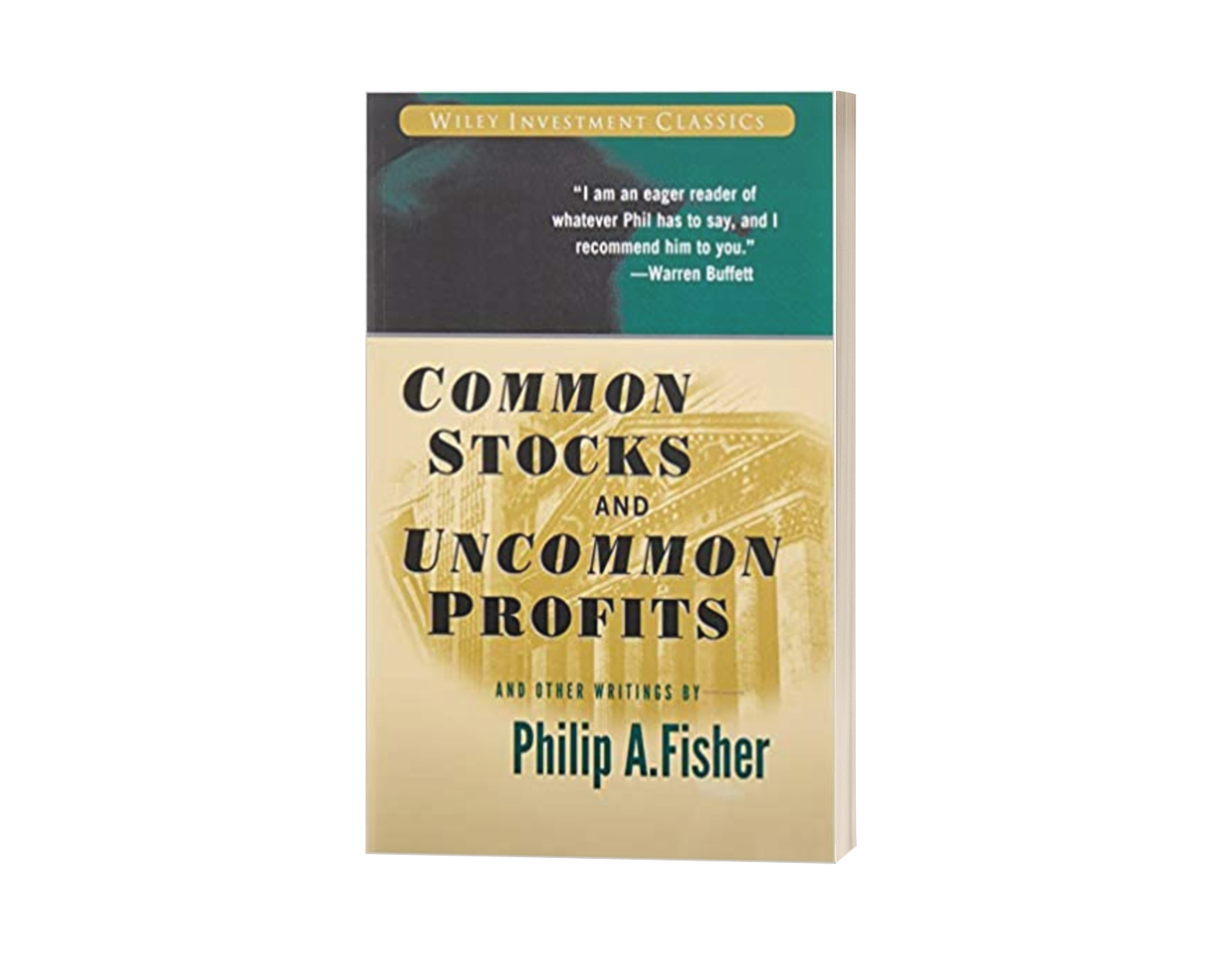 Common Stocks and Uncommon Profits and Other Writings
By: Philip A. Fisher
Widely respected and admired, Philip Fisher is among the most influential investors of all time. His investment philosophies, introduced almost forty years ago, are not only studied and applied by today's financiers and investors, but are also…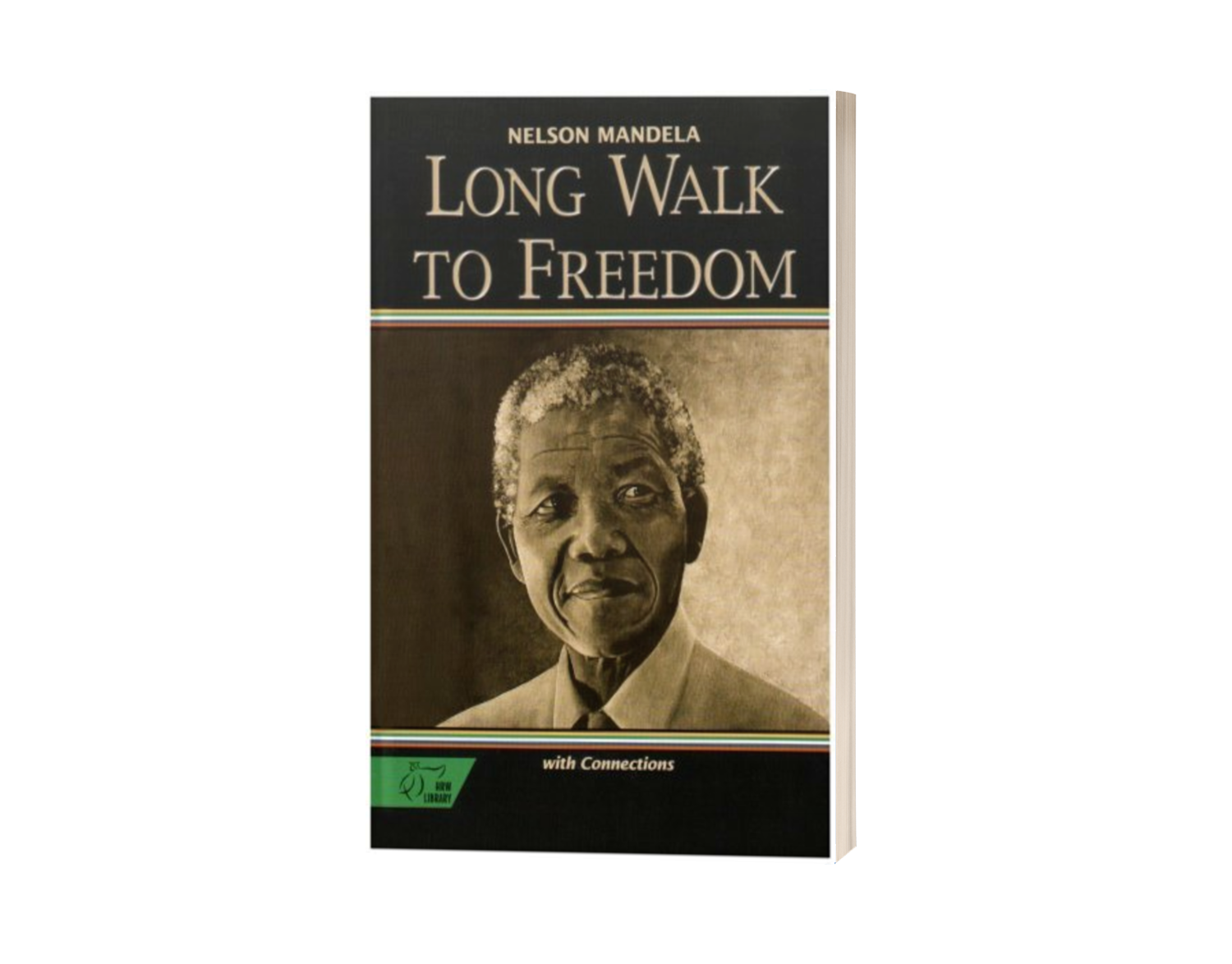 Long Walk to Freedom: The Autobiography of Nelson Mandela
By: Nelson Mandela
by Nelson Mandela Long Walk to Freedom, The Autobiography of Nelson Mandela Abridged edition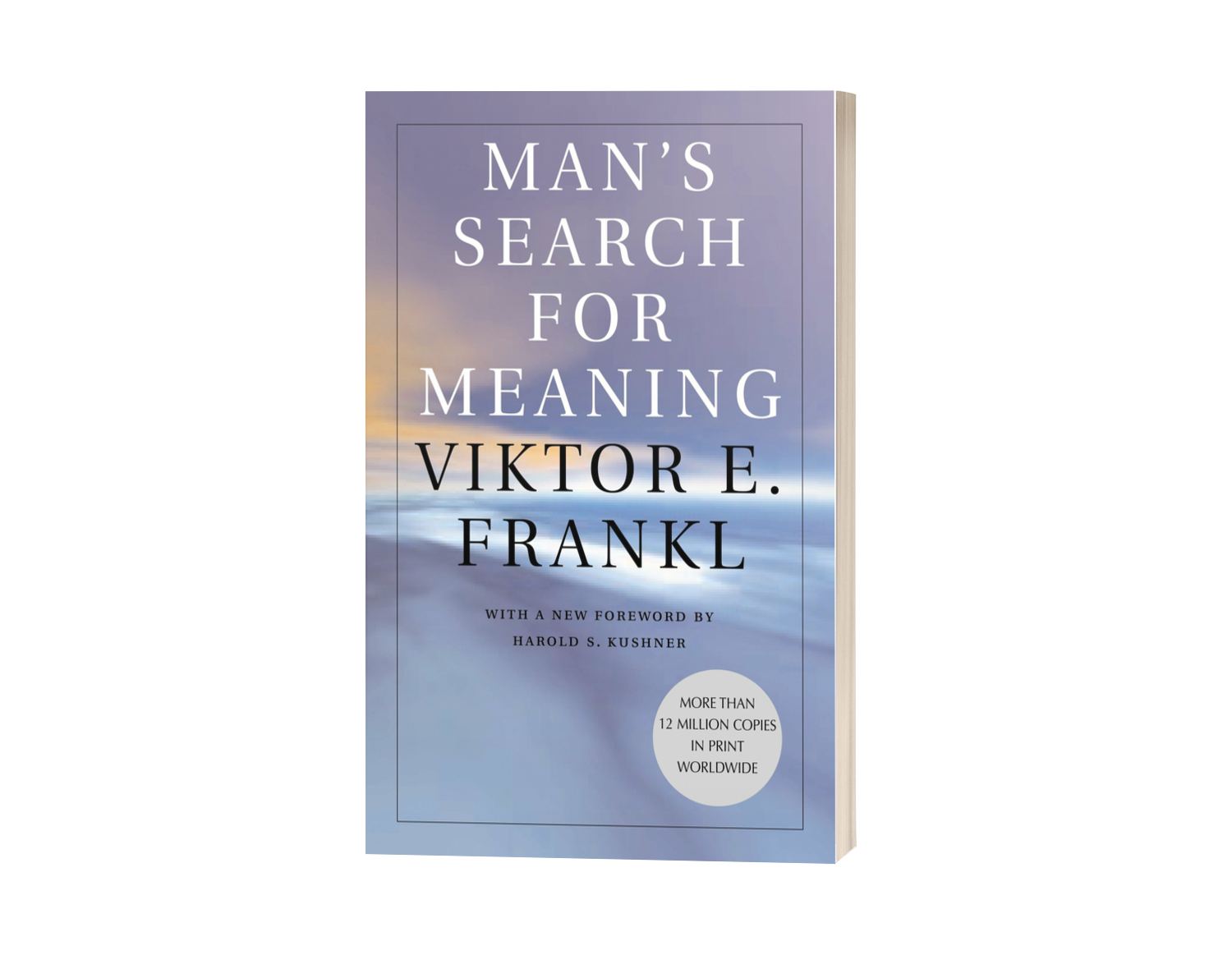 Man's Search for Meaning
By: Viktor E. Frankl
This seminal book, which has been called "one of the outstanding contributions to psychological thought" by Carl Rogers and "one of the great books of our…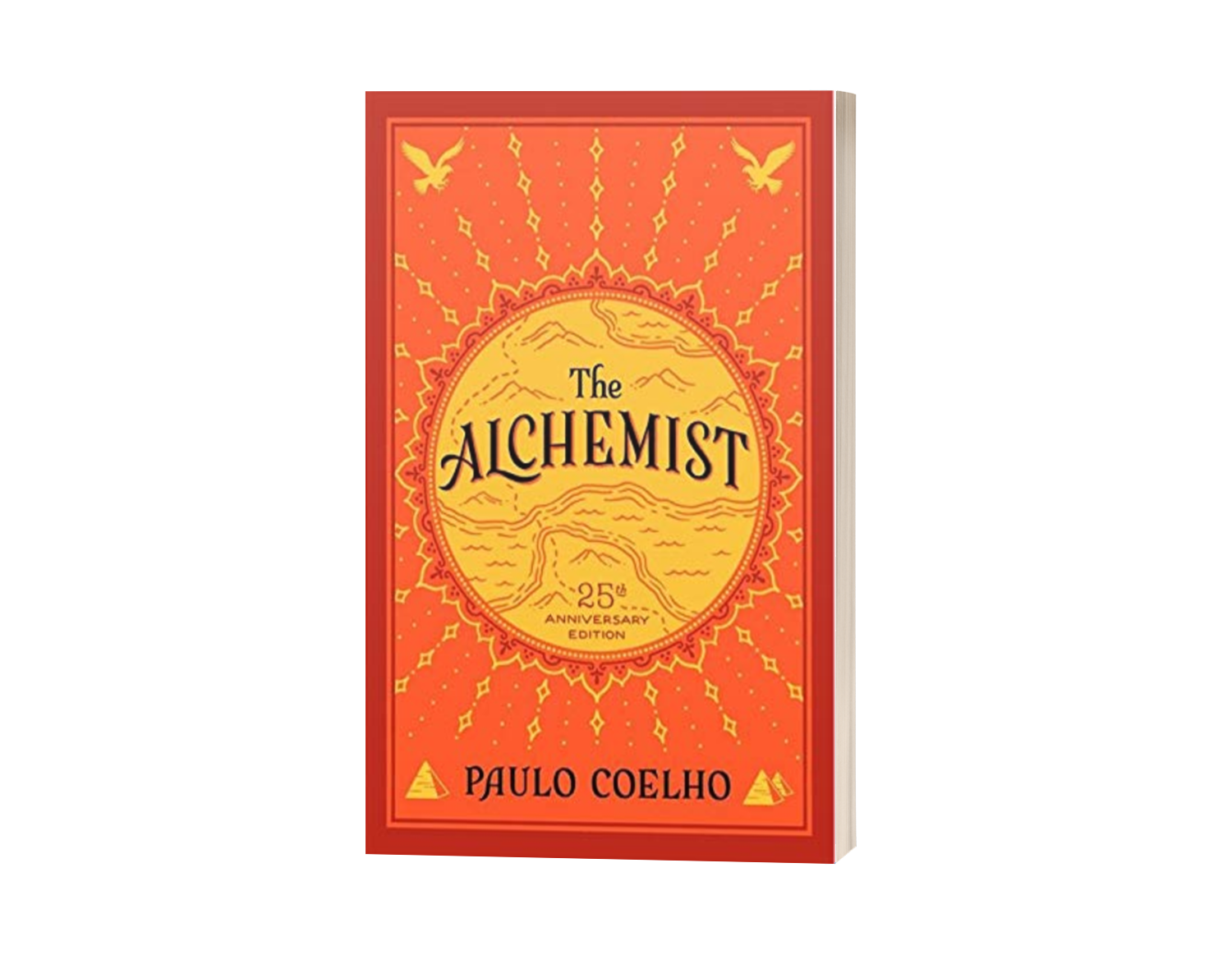 The Alchemist
By: Paulo Coelho
A special 25th anniversary edition of the extraordinary international bestseller, including a new Foreword by Paulo Coelho.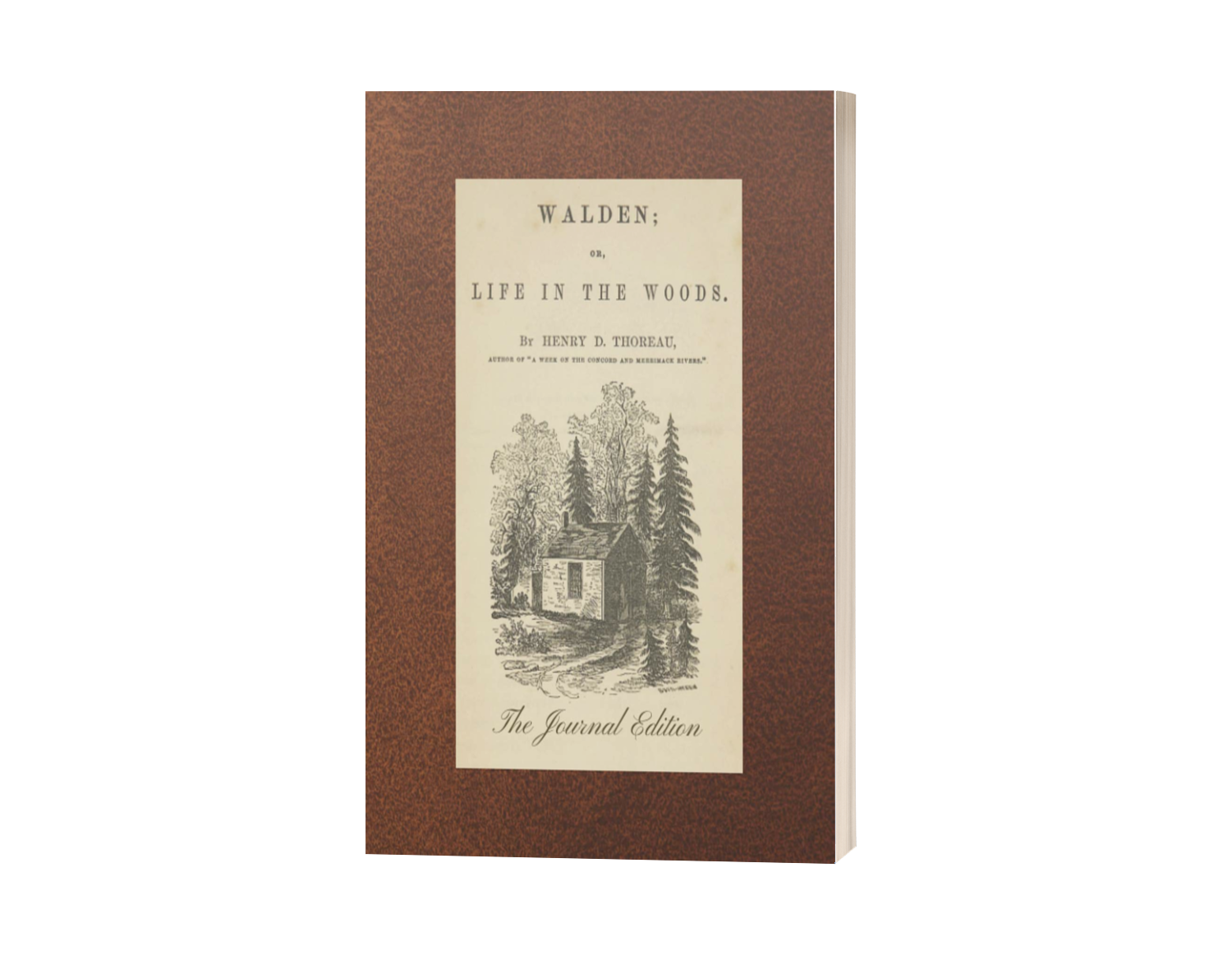 Walden
By: Henry David Thoreau
For nearly two centuries scholars, critics, radicals, and revolutionaries have wrestled with the ideas that Thoreau presented in Walden, his exploration of self-reliance, self-reflection, and self-discovery.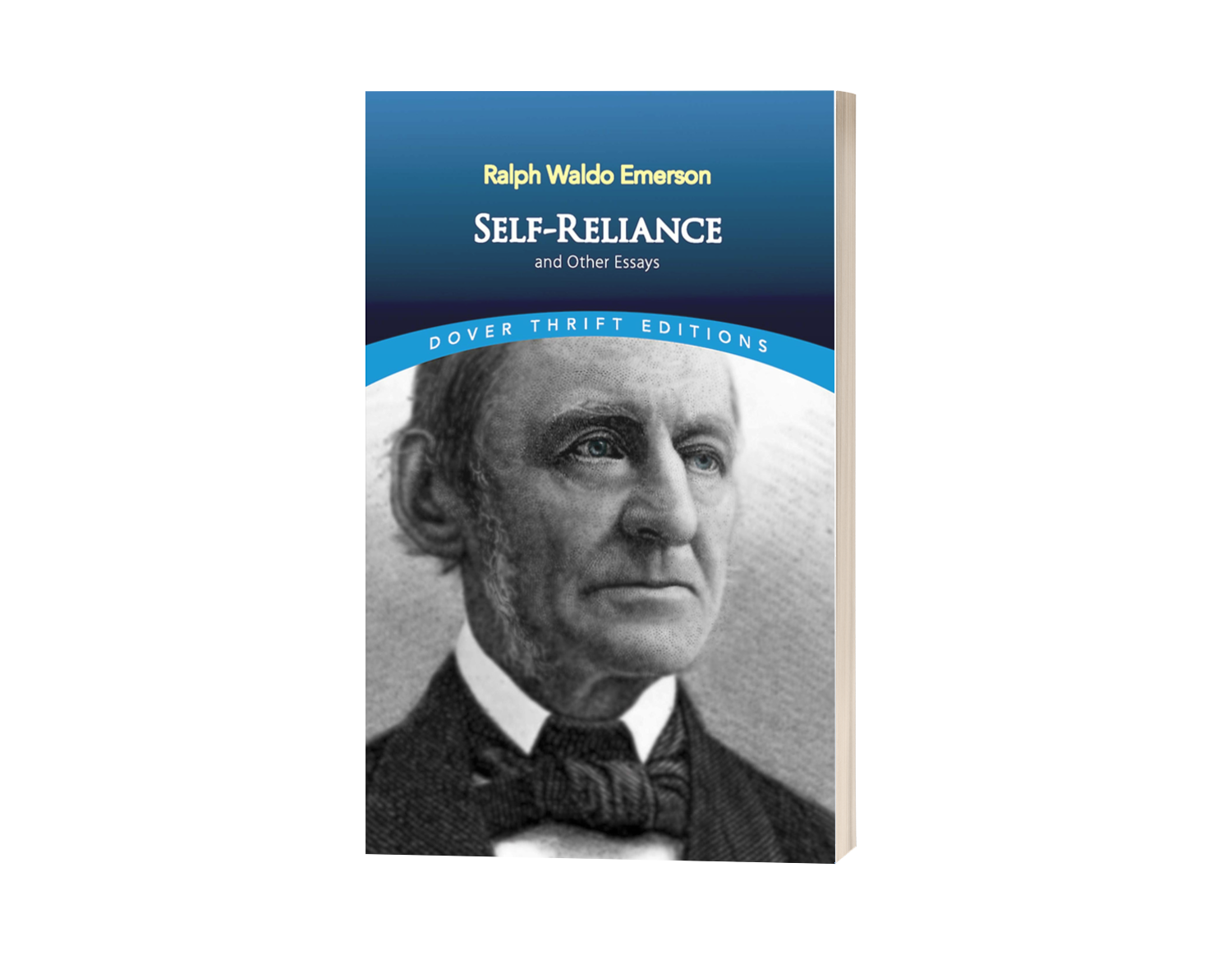 Self-Reliance and Other Essays
By: Ralph Waldo Emmerson
Essayist, poet, and philosopher, Ralph Waldo Emerson (1803–1882) propounded a transcendental idealism emphasizing self-reliance, self-culture, and individual expression.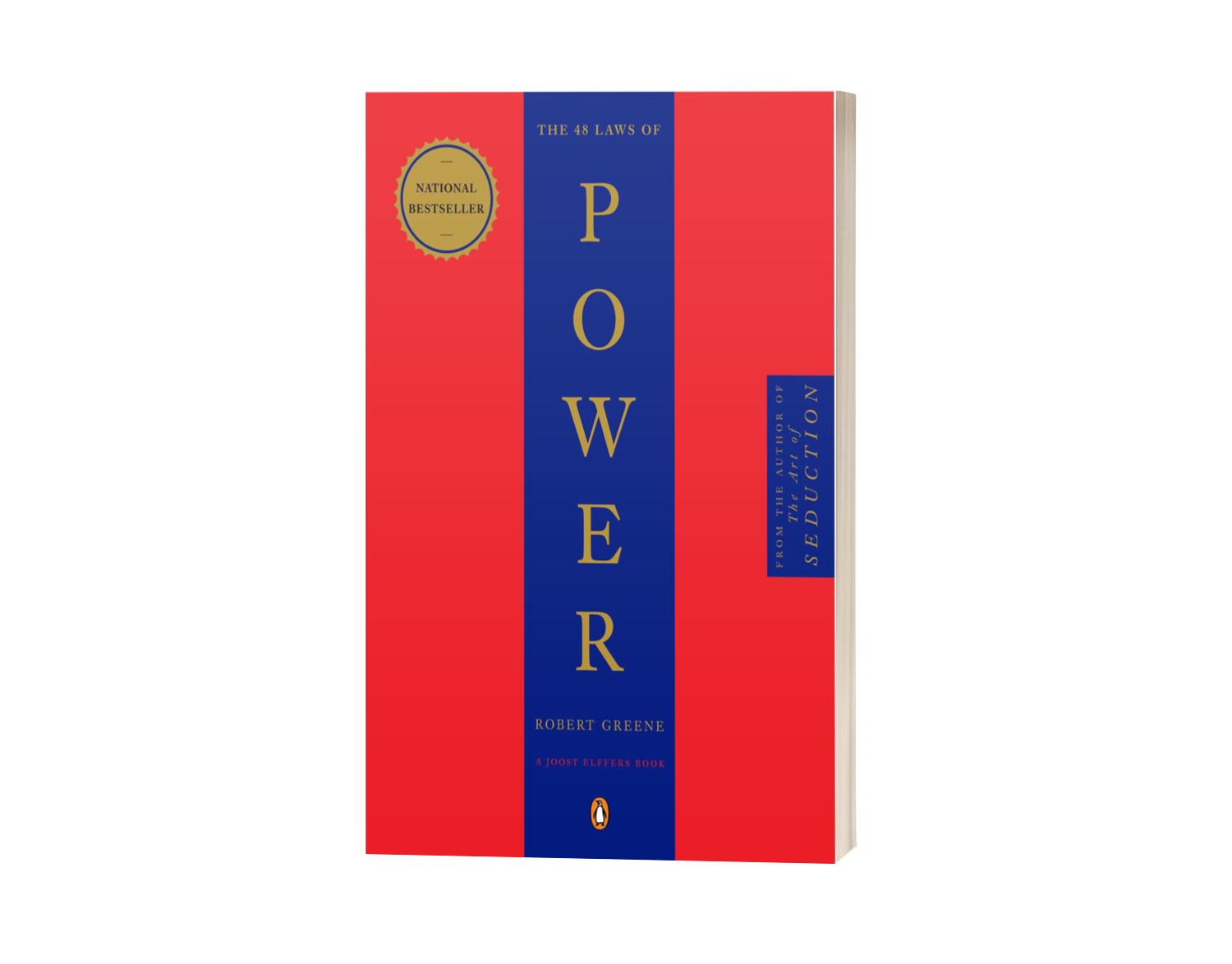 The 48 Laws of Power
By: Robert Greene
Some laws teach the need for prudence ("Law 1: Never Outshine the Master"), others teach the value of confidence ("Law 28: Enter Action with Boldness"), and many recommend absolute self-preservation…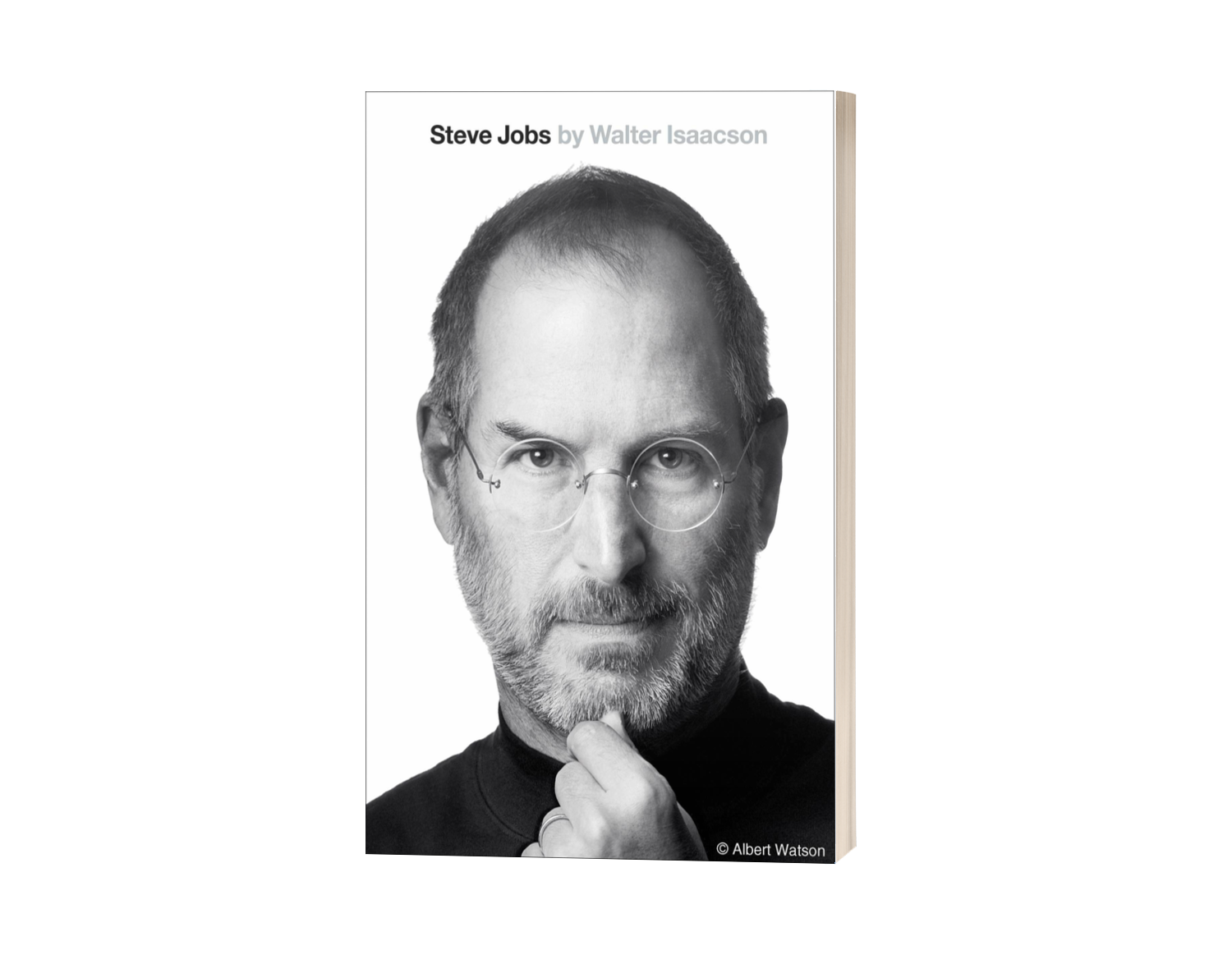 Steve Jobs
By: Walter Isaacson
At a time when America is seeking ways to sustain its innovative edge, Jobs stands as the ultimate icon of inventiveness and applied imagination.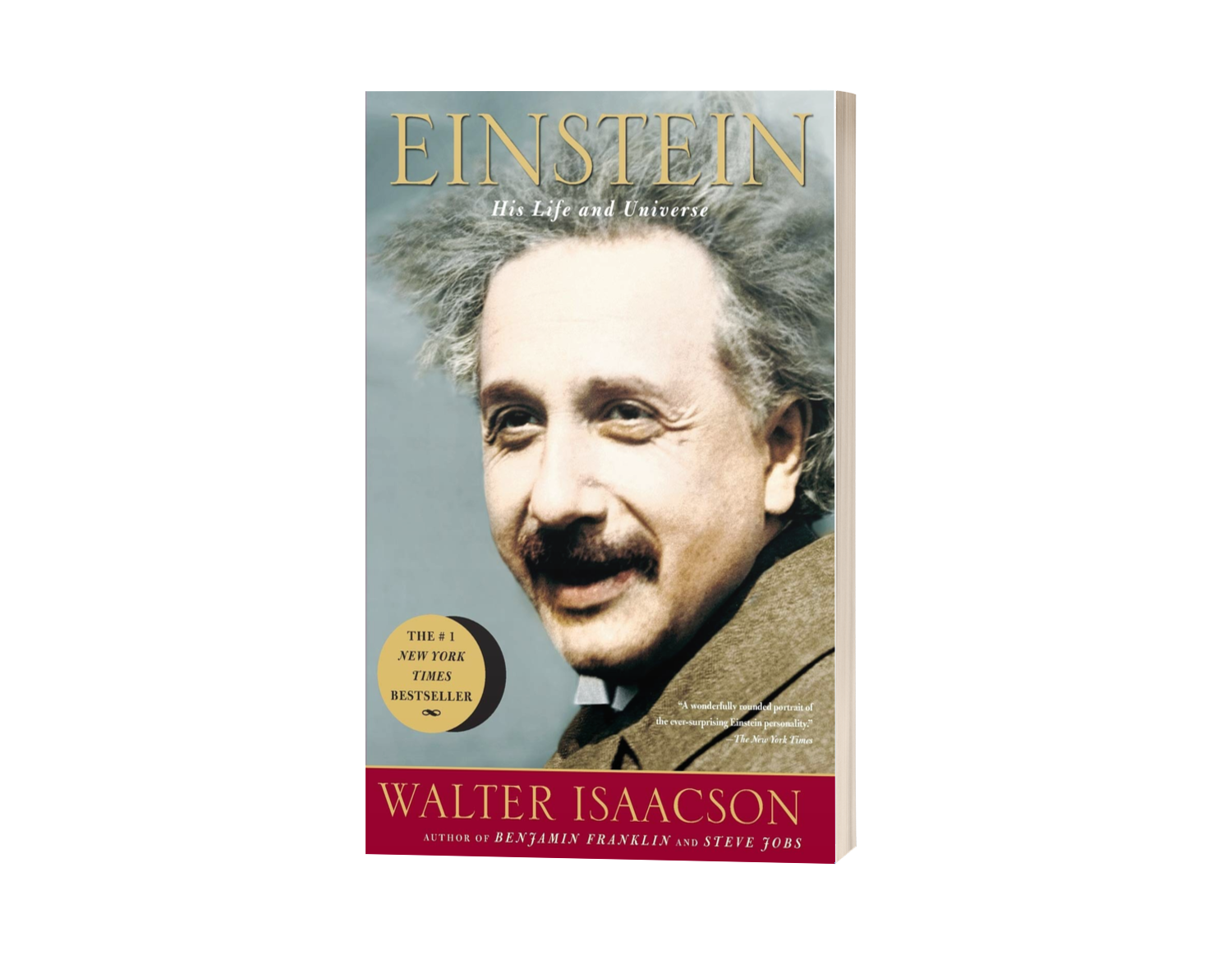 Einstein
By: Walter Isaacson
By the author of the acclaimed bestsellers Benjamin Franklin and Steve Jobs, this is the definitive biography of Albert Einstein.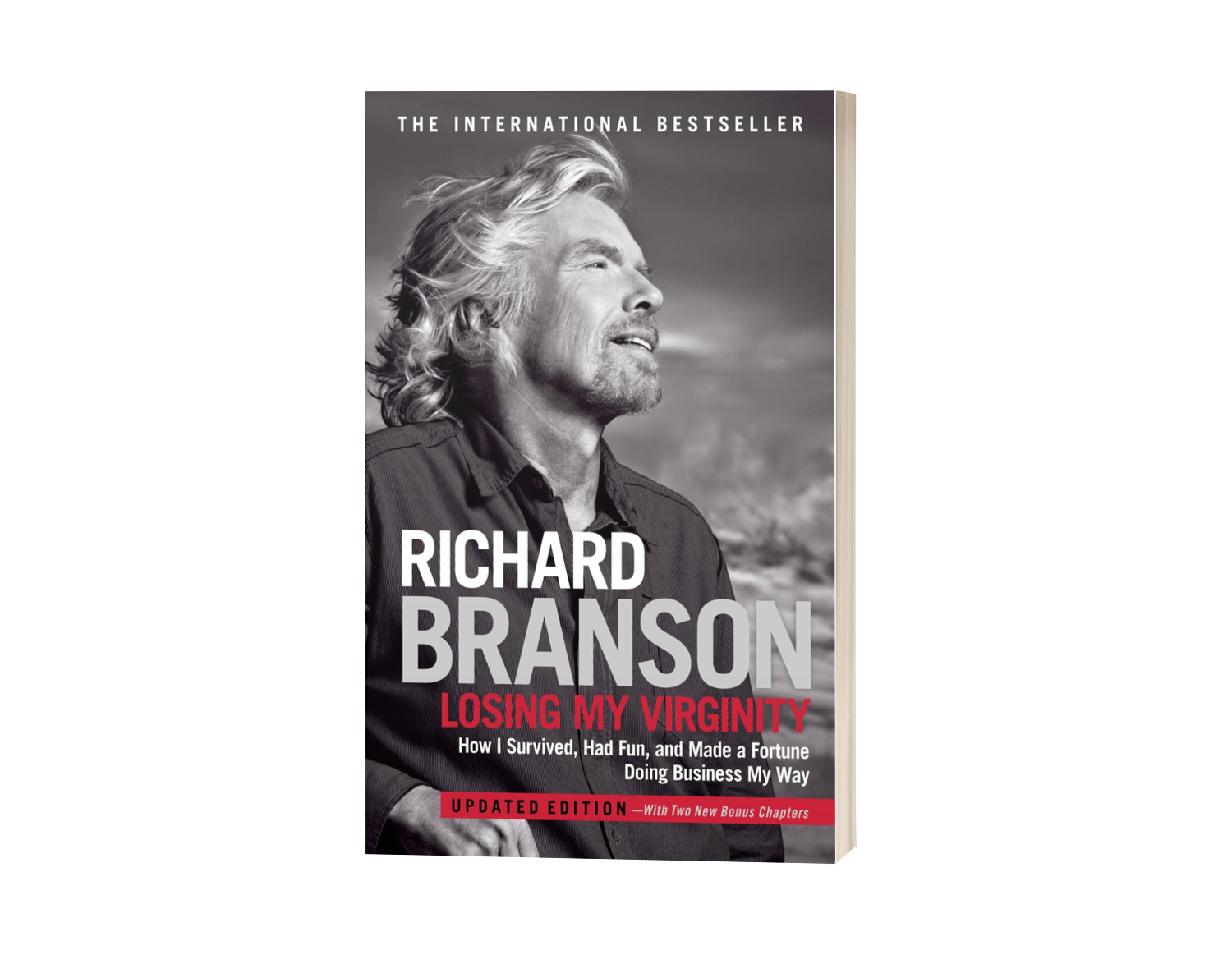 Losing My Virginity: How I Survived, Had Fun, and Made a Fortune Doing Business My Way.
By: Richard Branson
In this stressed-out, overworked age, Richard Branson gives us a new model: a dynamic, hardworking, successful entrepreneur who lives…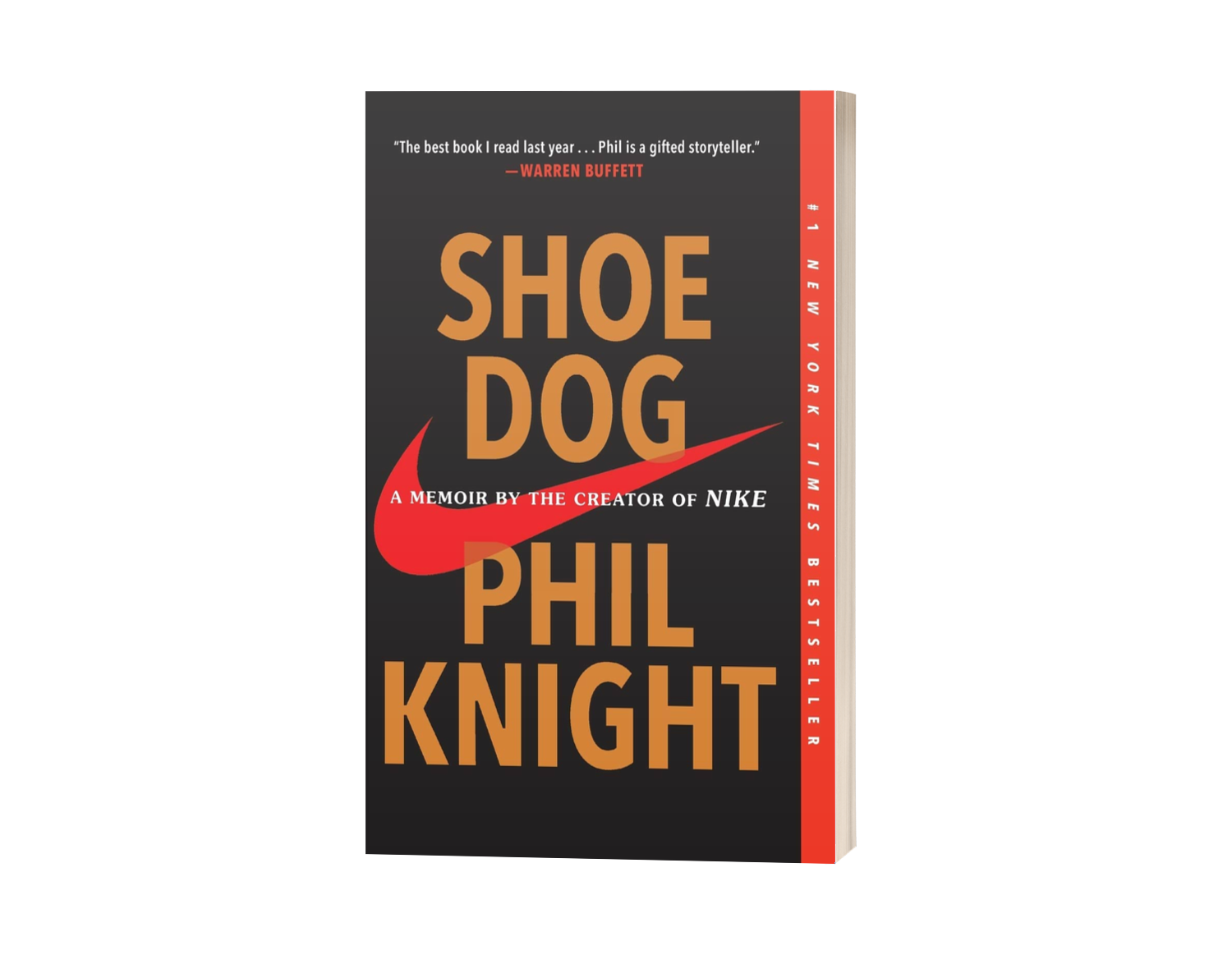 Shoe Dog.
By: Phil Knight
Bill Gates named Shoe Dog one of his five favorite books of 2016 and called it "an amazing tale, a refreshingly honest reminder of what the path to business success really looks like.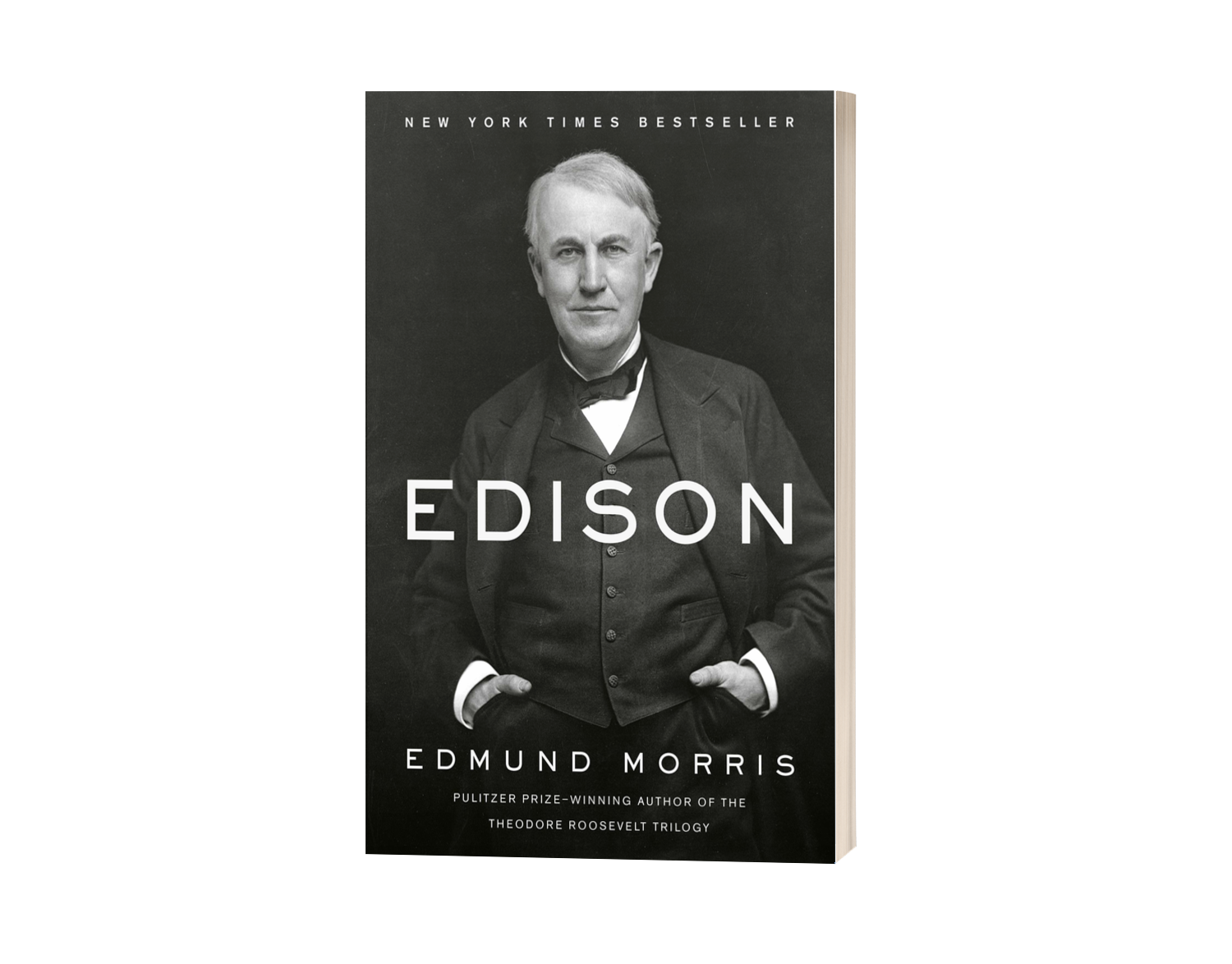 Edison
By: Edmund Morris
Although Thomas Alva Edison was the most famous American of his time, and remains an international name today, he is mostly remembered only for the gift of universal electric light.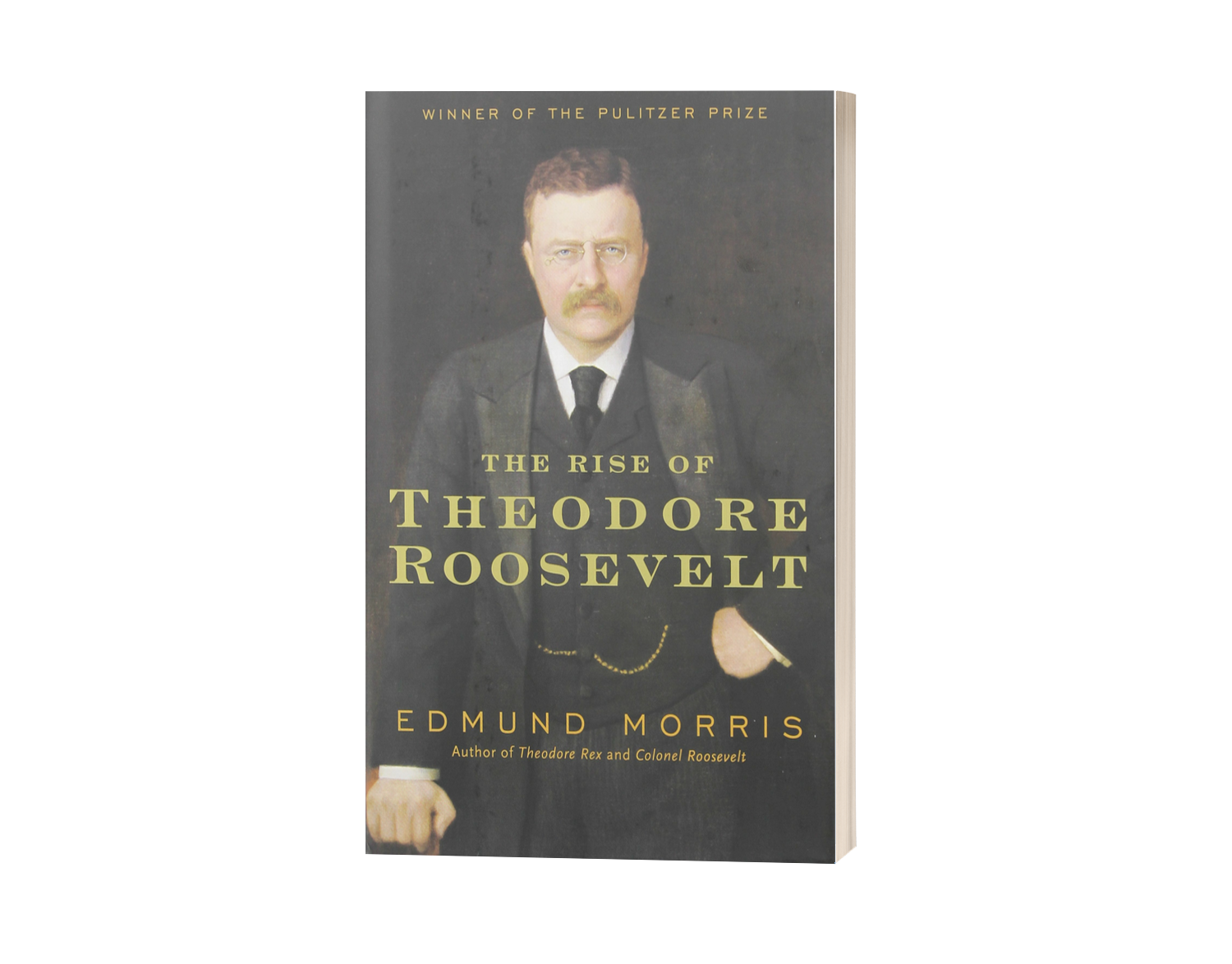 The Rise of Theodore Roosevelt
By: Edmund Morris
Book annotation not available for this title.Title: The Rise of Theodore Roosevelt/ Theodore Rex/ Colonel RooseveltAuthor: Morris, EdmundPublisher: Random House IncPublication Date: 2010/11/23Number…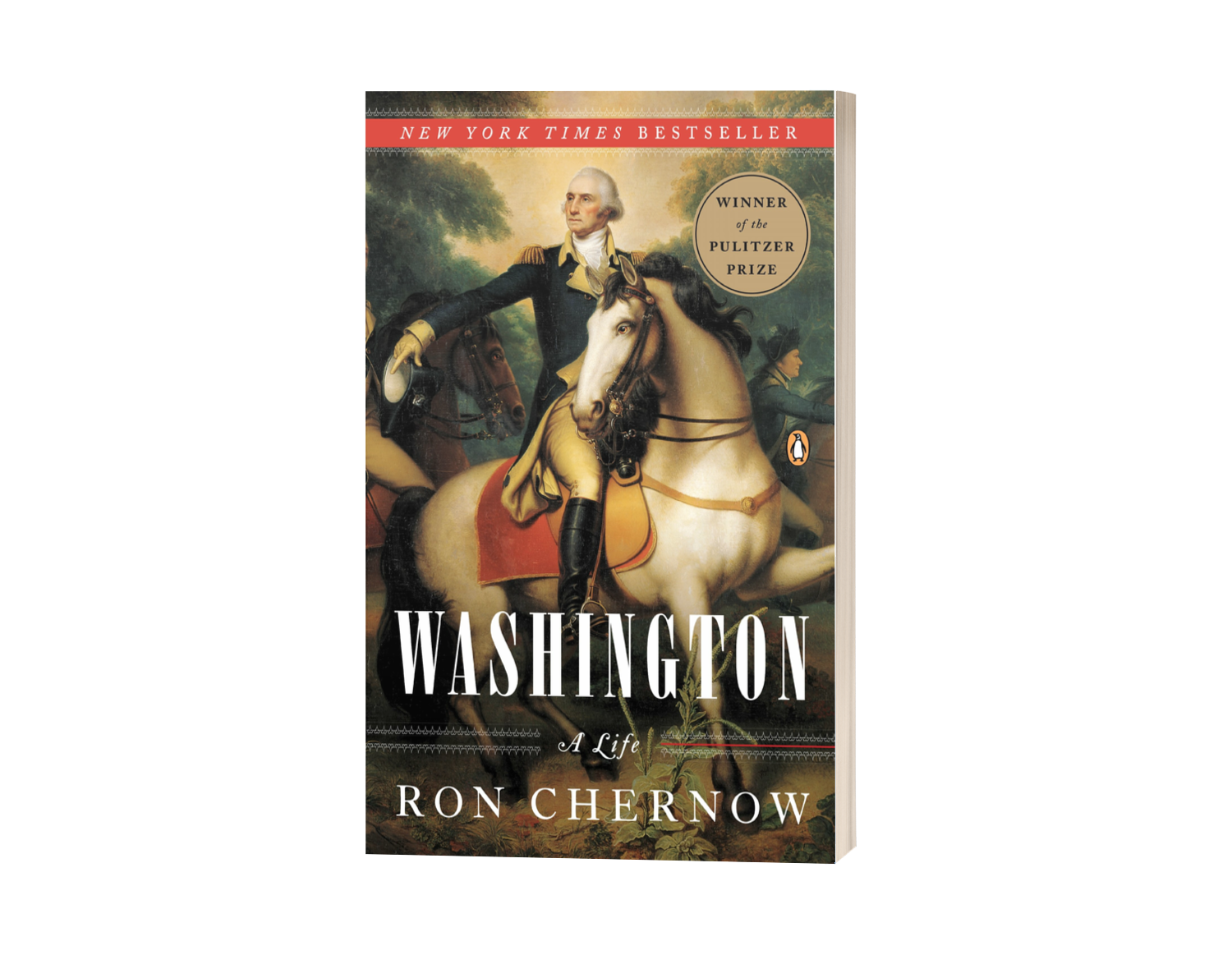 Washington: A Life
By: Ron Chernow
Celebrated biographer Ron Chernow provides a richly nuanced portrait of the father of our nation and the first president of the United States.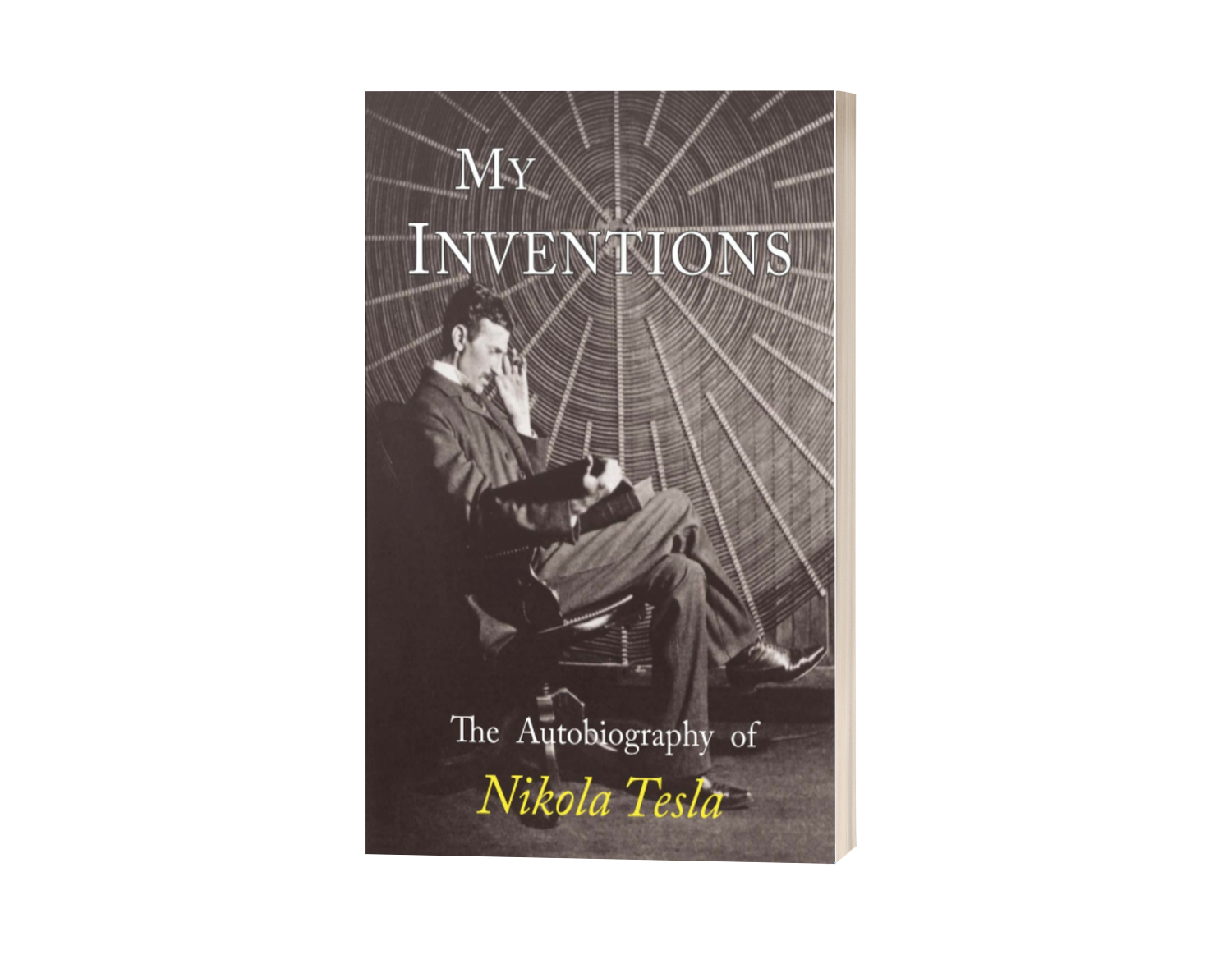 My Inventions: The Autobiography of Tesla
By: Nikola Tesla
018 Reprint of 1919 Edition.  Nikola Tesla (1856–1943) was a prophet of the electronic age.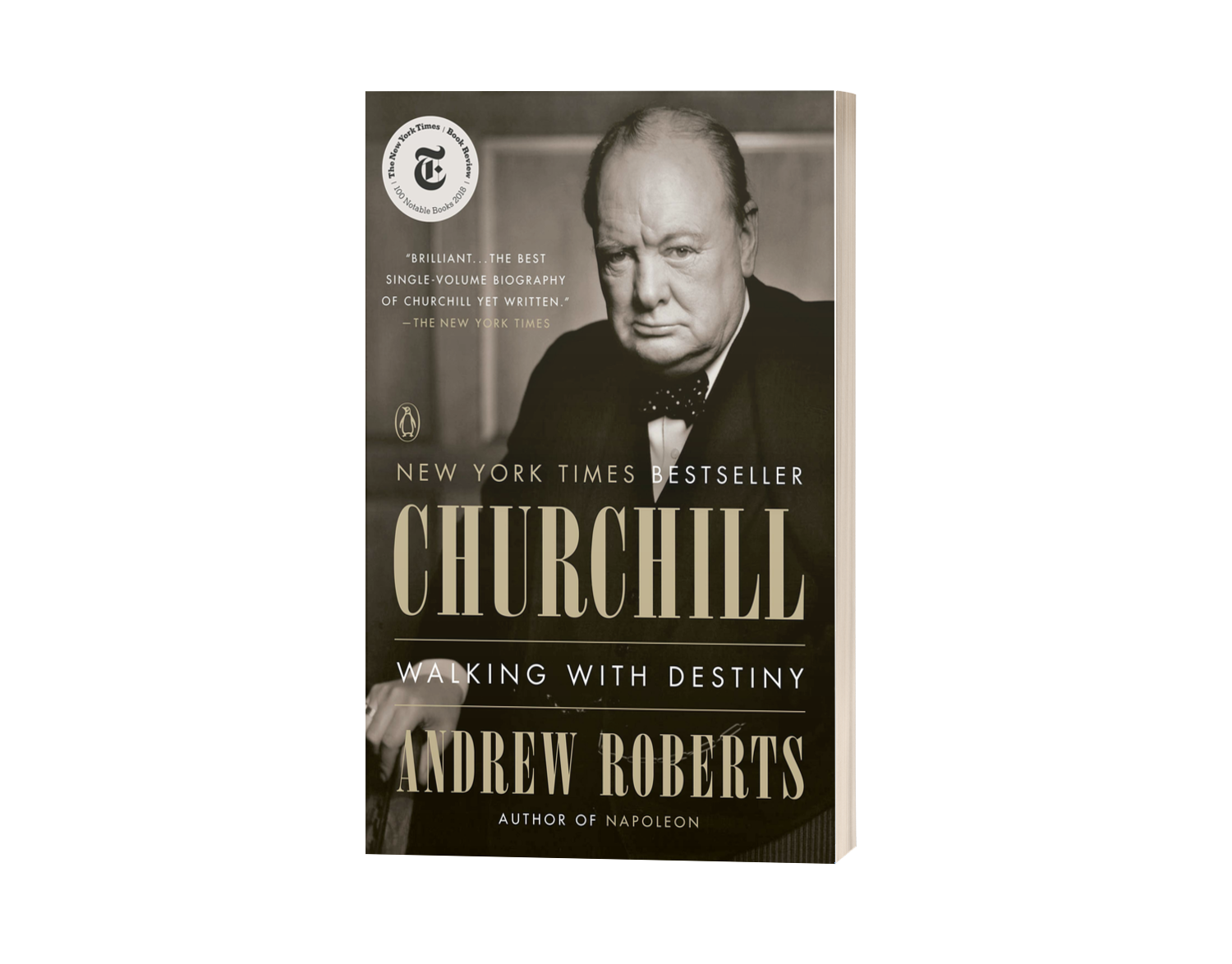 Churchill: Walking with Destiny
By: Andrew Roberts
When we seek an example of great leaders with unalloyed courage, the person who comes to mind is Winston Churchill: the iconic, visionary war leader immune from the consensus of the day,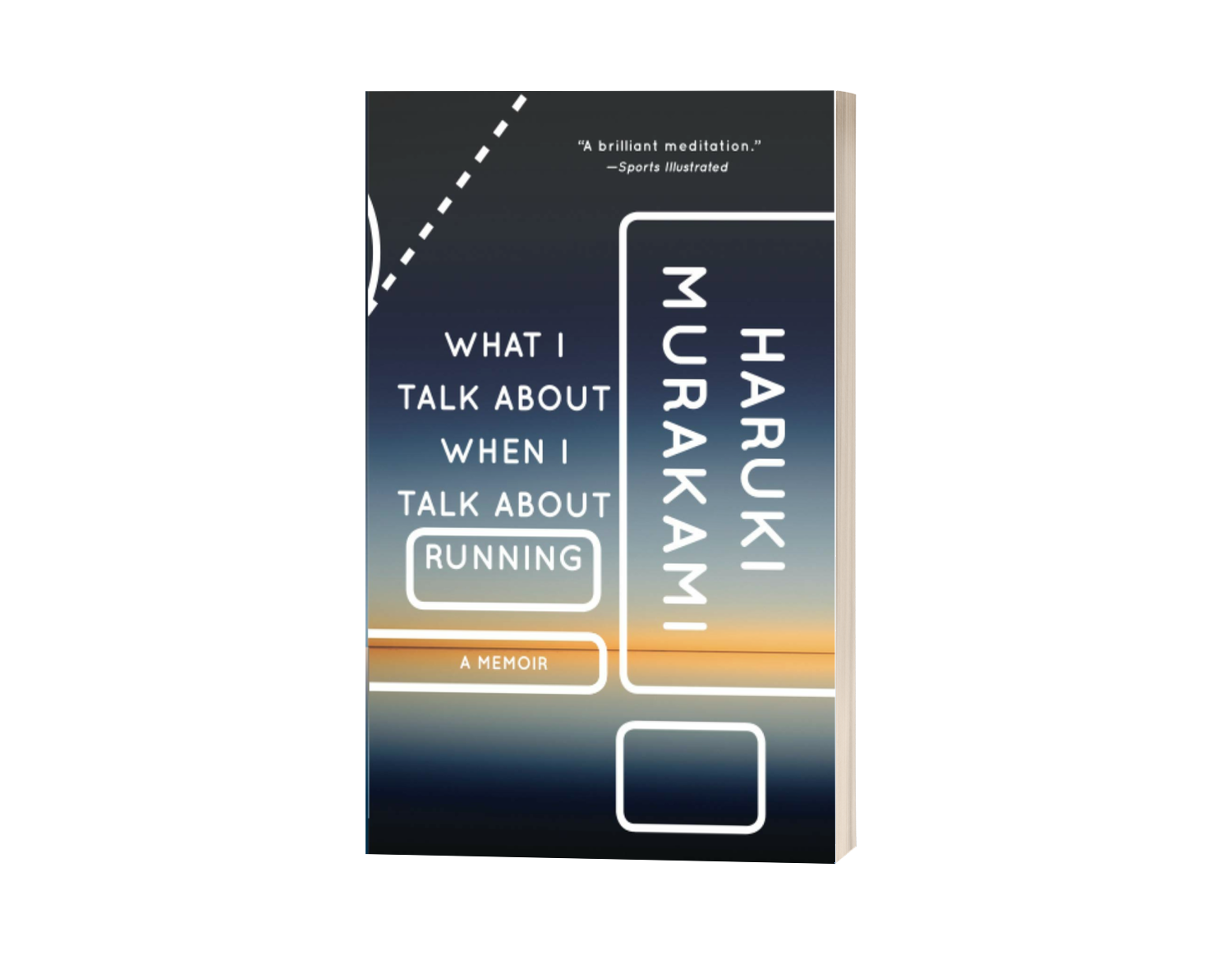 What I Talk About When I Talk About Running
By: Haruki Murakami
While training for the New York City Marathon, Haruki Murakami decided to keep a journal of his progress. The result is a memoir about his intertwined obsessions with running and writing,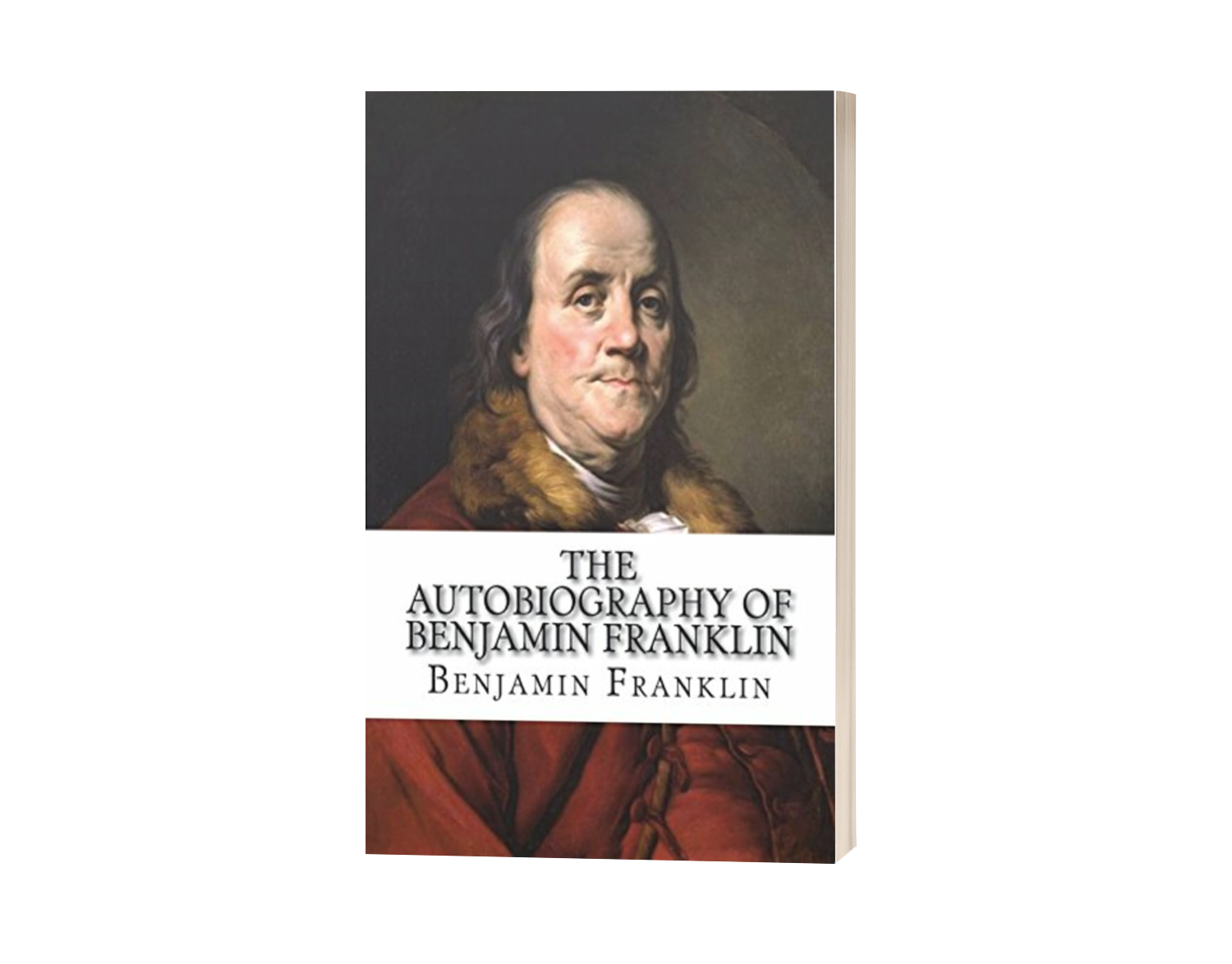 The Autobiography of Benjamin Franklin
By: Benjamin Franklin
The Autobiography of Benjamin Franklin is the traditional name for the unfinished record of his own life written by Benjamin Franklin from 1771 to 1790; however, Franklin himself appears to have called…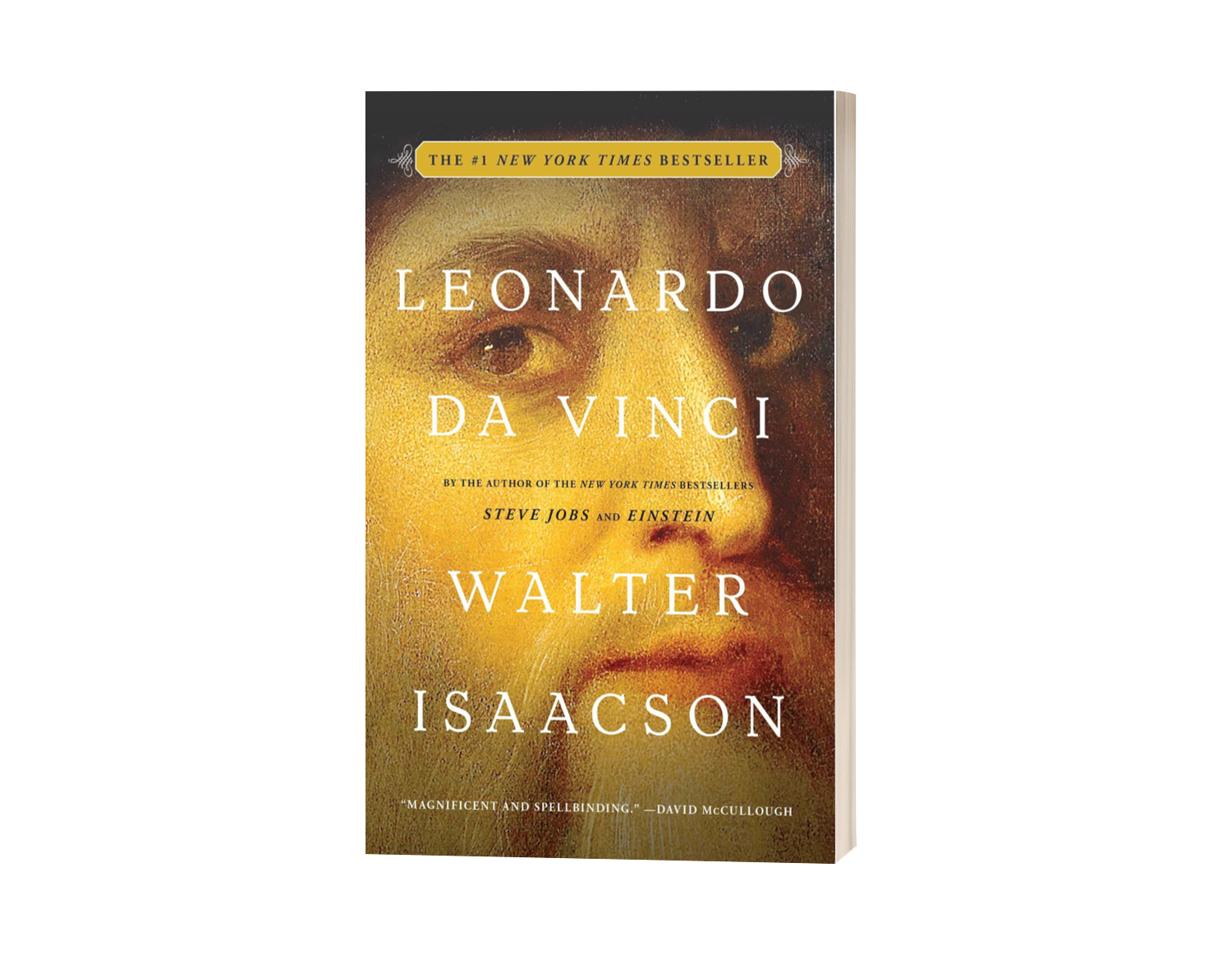 Leonardo Da Vinci
By: Walter Isaacson
Based on thousands of pages from Leonardo da Vinci's astonishing notebooks and new discoveries about his life and work, Walter Isaacson "deftly reveals an intimate Leonardo"…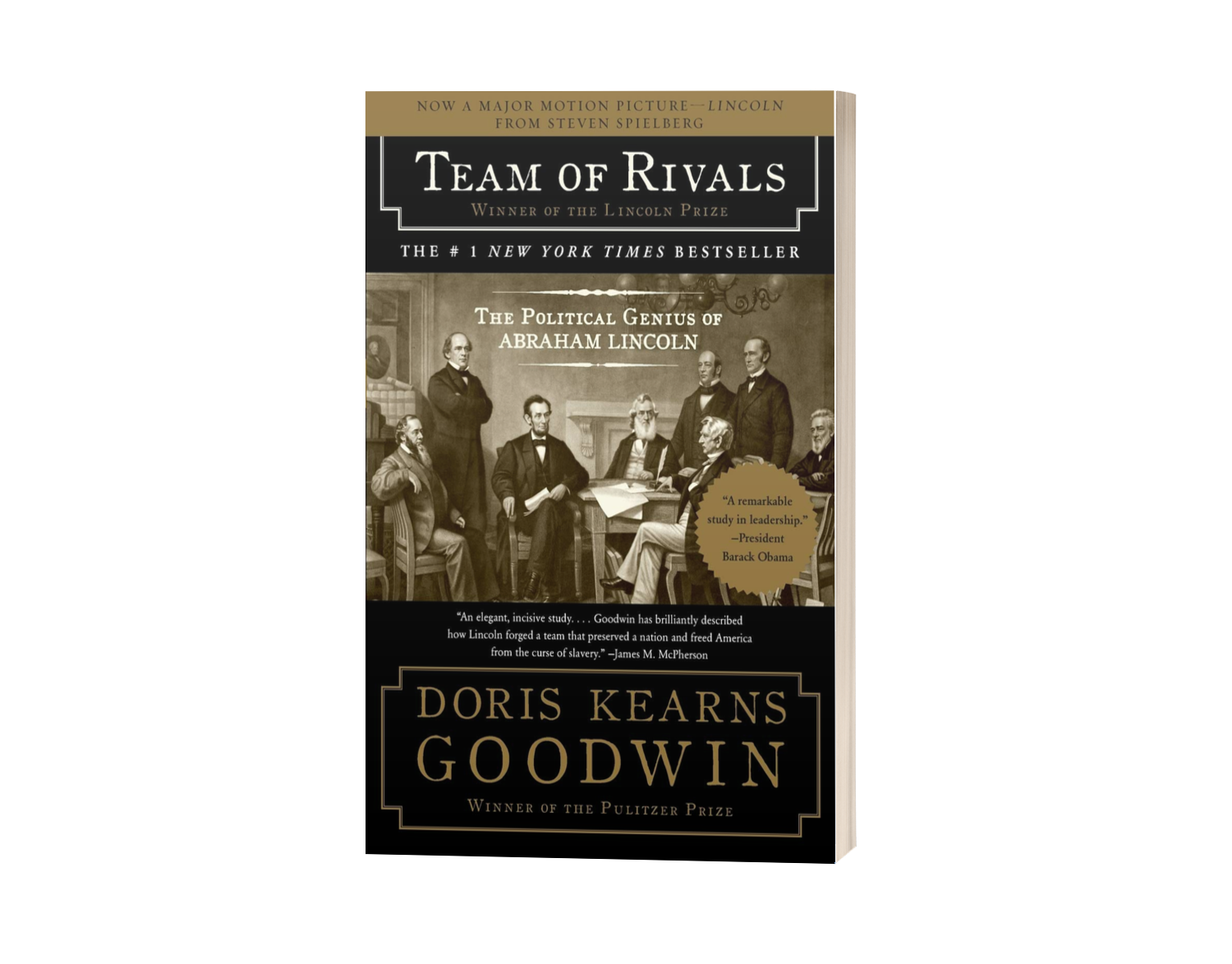 Team of Rivals: The Political Genius of Abraham Lincoln
By: Doris Kearns Goodwin
Acclaimed historian Doris Kearns Goodwin illuminates Lincoln's political genius in this highly original work, as the one-term congressman and prairie lawyer rises from obscurity to prevail over three gifted rivals of national reputation to become…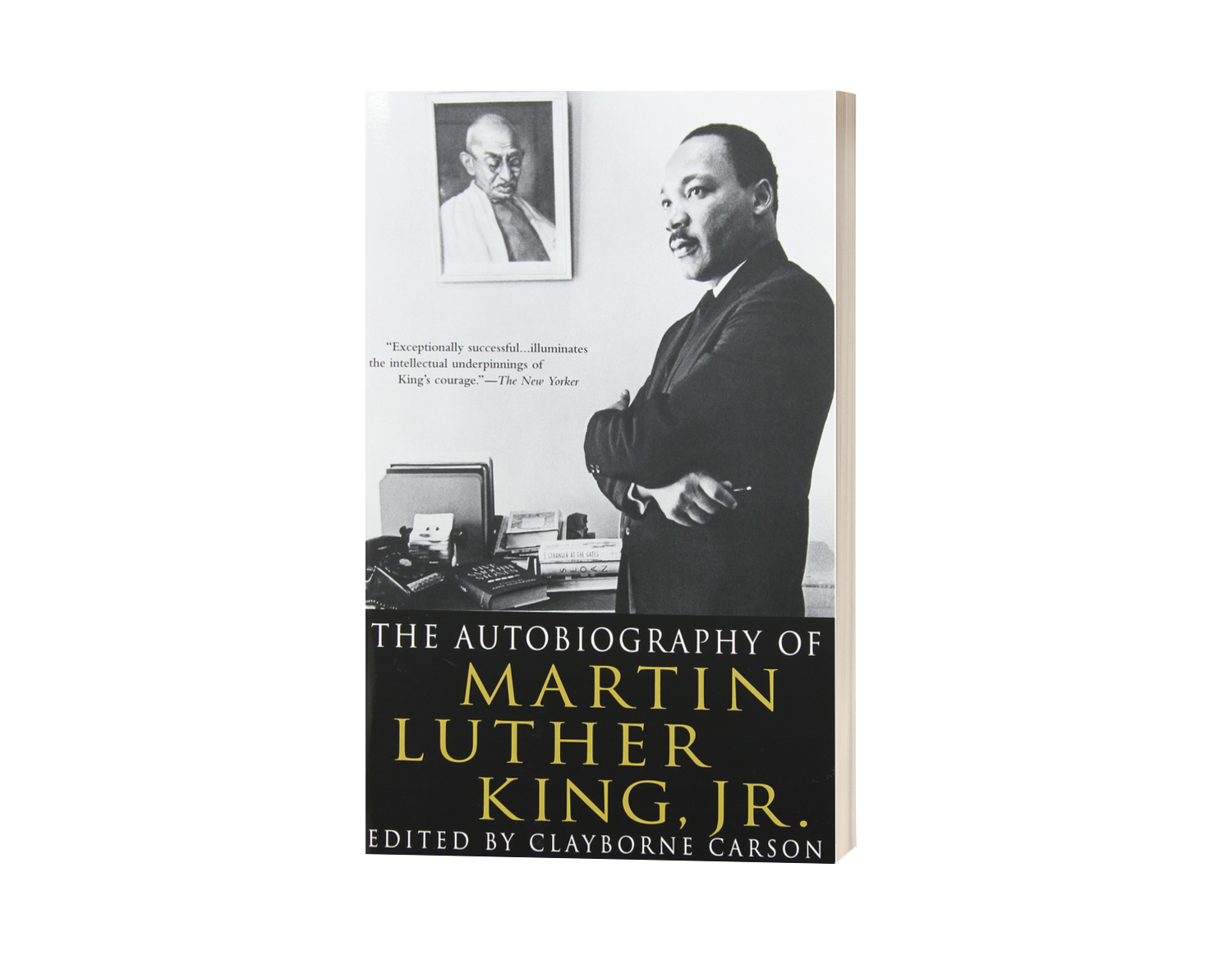 The Autobiography of Martin Luther King, Jr.
By: Clayborne Carson
Written in his own words, this history-making autobiography is Martin Luther King: the mild-mannered, inquisitive child and student who chafed under and eventually rebelled against segregation;